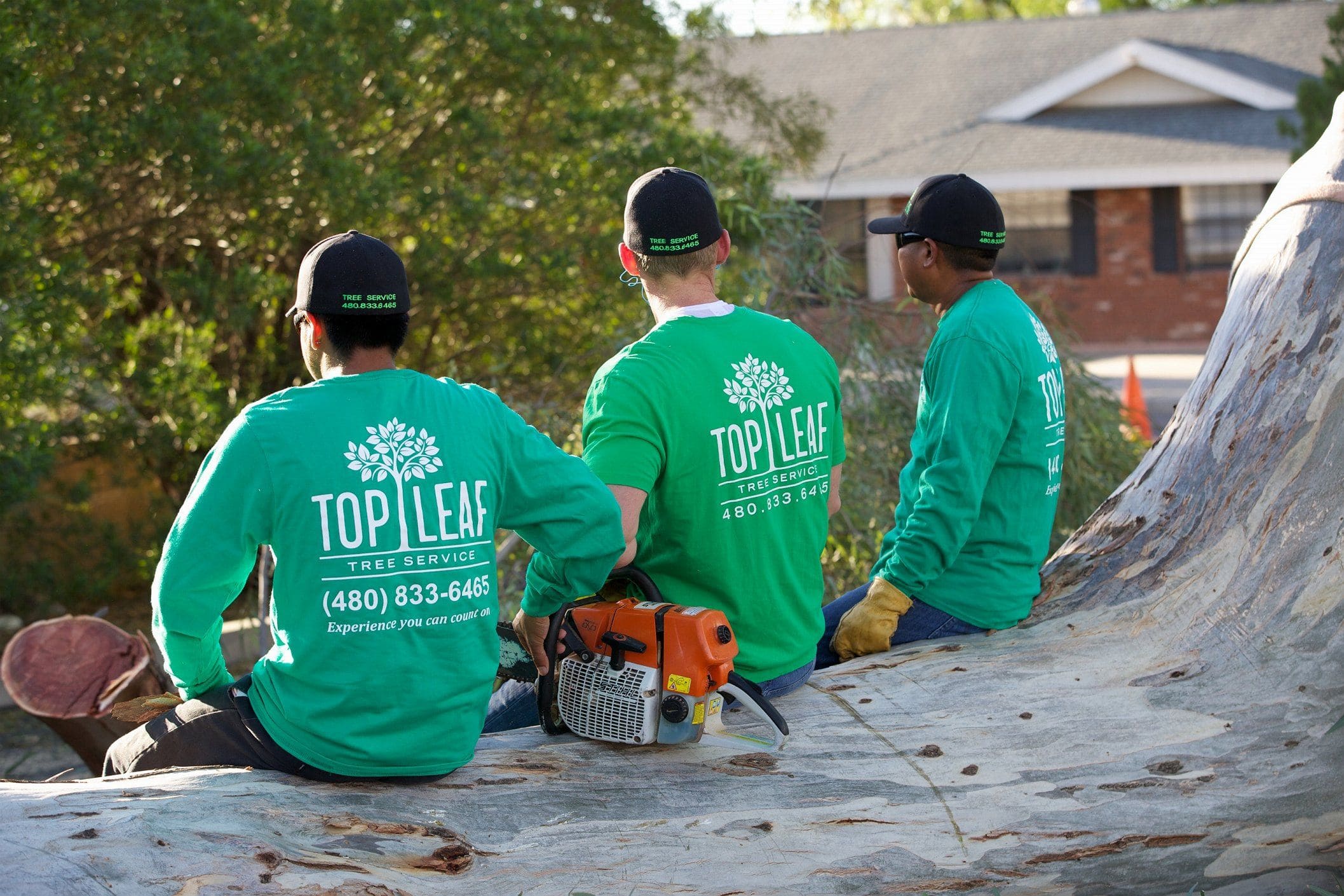 If a tree was recently cut down on your Scottsdale property, you might be wondering what to do with the stump that was left behind. Taking the proper step regarding the stump is essential, although it could seem unimportant.
The stump grinding procedure takes care of this problem. Following tree removal, stump grinding in Scottsdale is crucial for several reasons, including the following:
When a tree is cut down, the stump left behind, especially in a visible location in your yard, can be an eyesore.
Following the procedure, your property will be left tidy and maintained because the stump was ground out. Top Leaf offers the most dependable stump grinding service in the neighborhood.
Prevent Regrowth With Scottsdale, AZ Stump Removal
Stump regeneration would be possible if the original stump removal were subpar. When a stump is ground down, the entire thing, including the root system, is eliminated. By doing this, the possibility of the stump returning after removal is eliminated.
Leaving a tree stump in your yard after it has been cut down and removed can be unsightly, mainly if it is in a visible location. The stump will be removed entirely after being ground down, creating the impression that your property has been painstakingly maintained.

Trust the Experts at Top Leaf Tree Service
Call Top Leaf Tree Service if you require expert Scottsdale stump grinding services. Our equipment and knowledge allow us to remove stumps from your property without causing any harm to the neighborhood. Contact us right away to make service arrangements.
Avoid exposing your property to a hazardous or ugly tree stump. When you need a stump in Scottsdale, Arizona ground down, contact Top Leaf Tree Service. Contact us today to schedule your service.
You can fill in the compact form below, and one of our experienced staff will be in touch. In addition, you can check more customer reviews on Google regarding our tree care services.

Fill In For A Quick Response