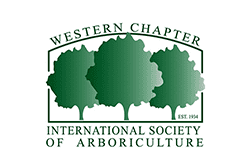 As a homeowner, it's essential to maintain the health and appearance of the trees on your property. While you may be tempted to save money by hiring a landscaper for tree trimming, it's essential to consider the benefits of hiring a professional tree trimming company like Top Leaf Tree Service in Tempe, AZ.
Expert Tree Care
At Top Leaf Tree Service, our team of certified arborists has the knowledge and experience to provide expert tree care. We know the best techniques to trim trees to promote their health, beauty, and longevity. We also have the equipment to safely and efficiently remove branches or debris.
Proper Tree Maintenance
Trees that are not adequately maintained can be a liability. Dead or diseased branches can fall and cause damage to your property or even harm people or pets.
Top Leaf Tree Service provides regular tree trimming and pruning to keep your trees healthy and reduce the risk of property damage or personal injury.
Save Time and Money
While you may think hiring a landscaper is a cheaper option, in the long run, it can cost you more money.
A landscaper may not have the expertise to identify potential issues with your trees and could end up causing damage or removing healthy branches. This can lead to expensive repairs or even tree removal. By hiring a professional tree trimming company like Top Leaf Tree Service, you can save time and money in the long run by ensuring that your trees are properly maintained.

How To Get Premium Tree Trimming and Tree Care in Tempe, AZ
At Top Leaf Tree Service, we pride ourselves on our excellent customer service. We will work with you to understand your needs and preferences and provide personalized tree-trimming services to meet your unique requirements.
We also offer competitive pricing and flexible scheduling to ensure you are delighted with our service.
If you want to ensure the health and beauty of your trees, don't hesitate to contact Top Leaf Tree Service in Tempe, AZ. Our team of certified arborists is ready to provide expert tree care and maintenance to help you enjoy your trees for years to come. Contact us today to schedule an appointment.
You can fill in the compact form below, and one of our experienced staff will be in touch. In addition, you can check more customer reviews on Google regarding our tree care services.

Fill In For A Quick Response