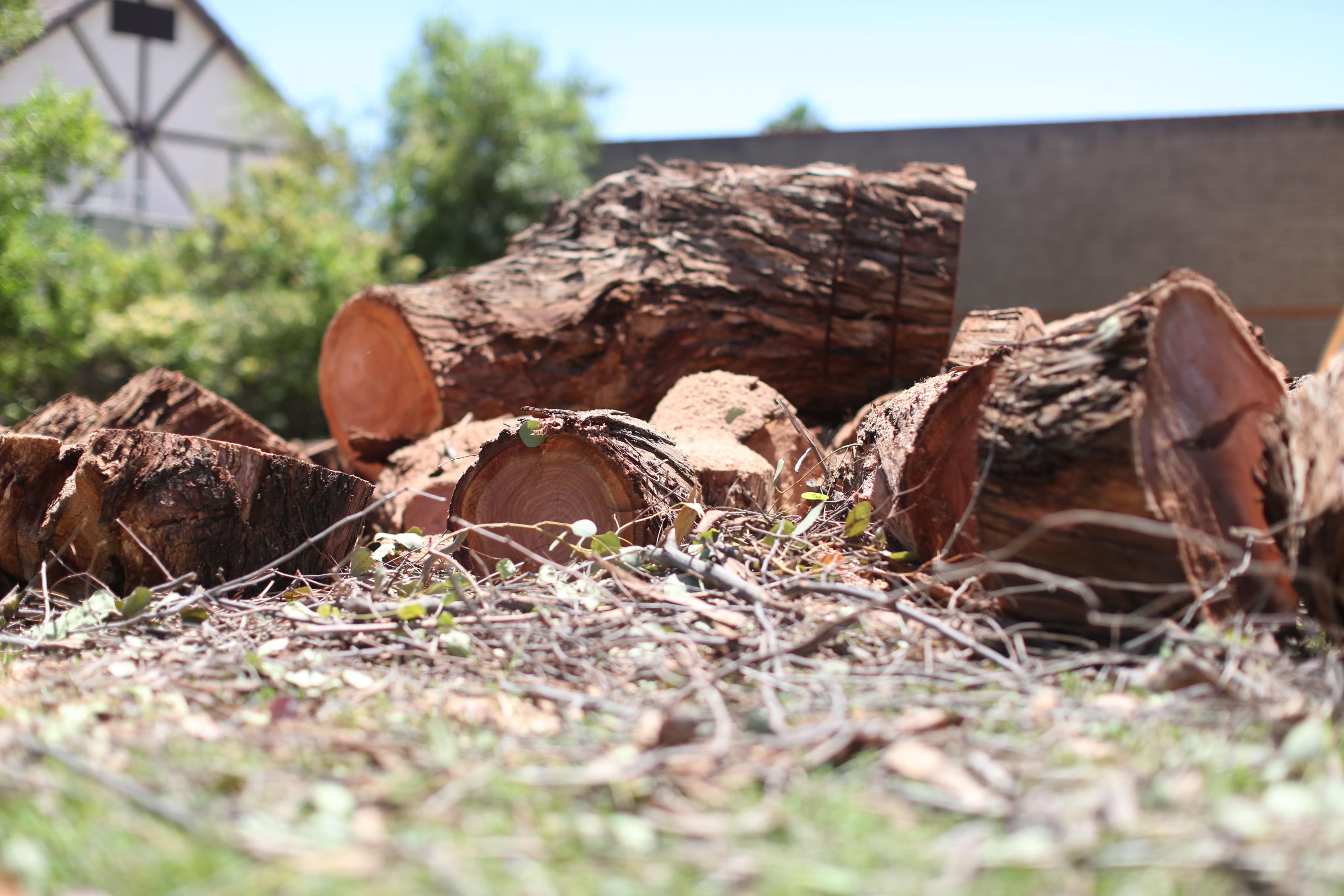 If you've recently had a tree removed from your yard, you may be left with a stump that's an eyesore and a potential hazard.
Many homeowners don't realize stump removal is as necessary as tree removal. That's why Top Leaf Tree Care offers stump grinding services in Tempe to ensure your yard is safe and beautiful.
Benefits of Tempe Stump Removal
Stump removal provides many benefits for your yard, including:
Improved safety: Stumps can be a tripping hazard, especially for children and older people. Removing the stump eliminates this danger and reduces the risk of injury.

Increased space: Stumps take up valuable space in your yard, making it challenging to mow the lawn or plant new vegetation. Removing the stump opens up more space for you to use as you see fit.

Prevents regrowth: Leaving the stump in place can lead to regrowth of the tree. This can be a nuisance if you don't want the tree to grow back or if it's a species prone to invasive growth.

Aesthetically pleasing: Stumps are often unsightly and can detract from the beauty of your yard. Removing the stump can improve the overall appearance of your yard and increase its curb appeal.
The Top Leaf Tree Care Process of Stump Grinding
At Top Leaf Tree Care, we use stump grinding to remove stumps from your yard. This process involves using a specialized machine to grind the stump into small pieces to be quickly removed.
Our experts have years of experience in stump grinding and use state-of-the-art equipment to ensure the job is done quickly and efficiently. We'll also remove debris and fill the hole with soil to keep your yard clean and beautiful.

Remove Unsightly Stumps in Tempe With Top Leaf Tree Care
If you want to improve your yard's safety and appearance, stump grinding is a necessary step after tree removal. Top Leaf Tree Care provides professional and reliable stump grinding services in Tempe to help you achieve the yard you've always wanted.
To request a quote or schedule stump grinding services, contact us today. We'll be happy to answer your questions and provide you with a customized plan for your needs.
Contact us today to request a quote and learn more about our tree removal services.
You can fill in the compact form below, and one of our experienced staff will be in touch. In addition, you can check more customer reviews on Google regarding our tree care services.

Fill in for a Direct Response