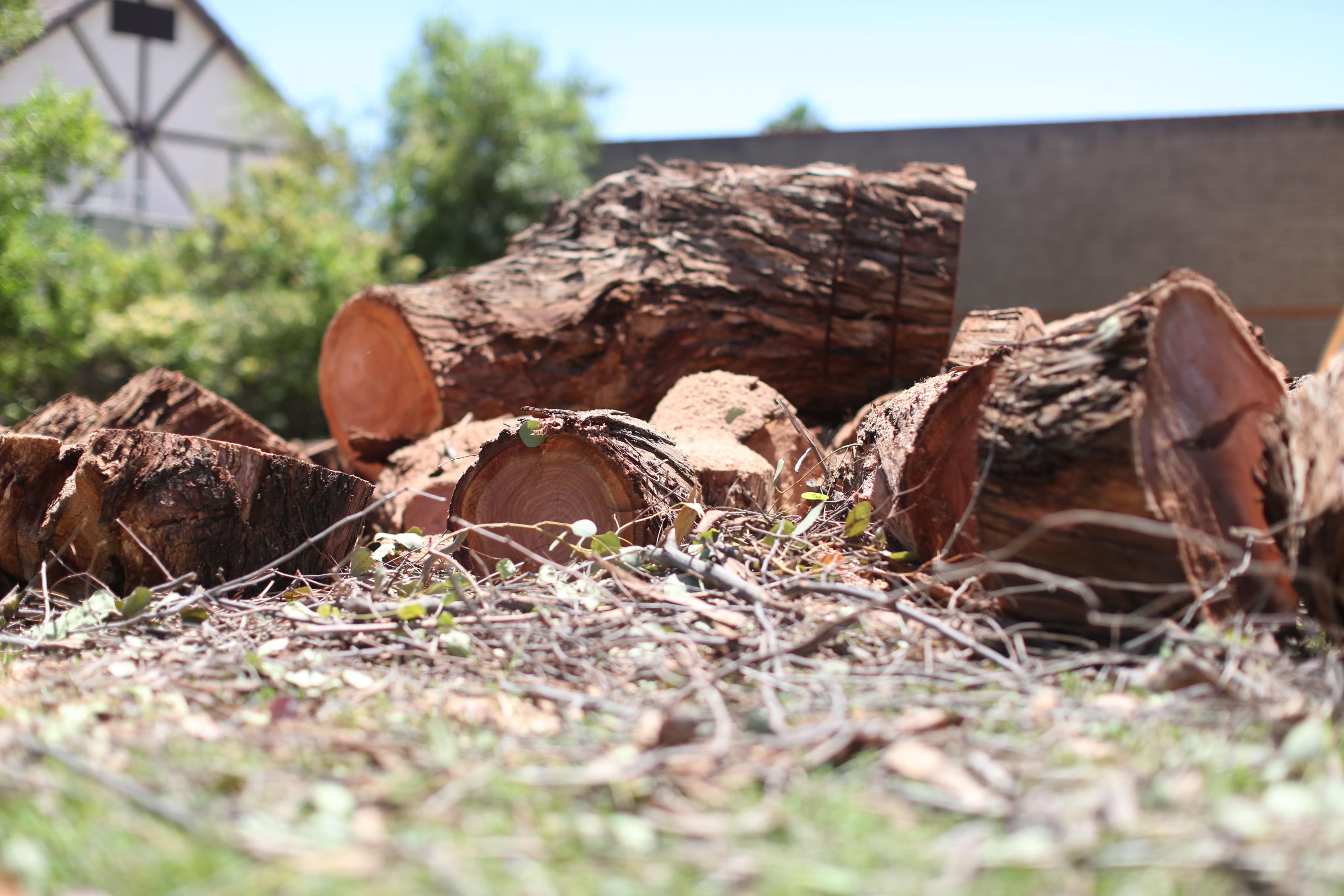 Sometimes tree removal is necessary to ensure the safety of your property and loved ones. Here are some signs to look out for may show it's time for Queen Creek tree removal.
First, if a tree has a significant lean towards your home or other valuable structures, it may be at risk of falling during high winds or storms.
Second, if you notice any large dead branches or entire sections of the tree that appear dead or diseased, this could show a serious problem that requires attention.
Finally, if you observe large cracks in the trunk or significant roots exposed because of soil erosion, this could also signify an unstable tree that should be removed promptly.
If you notice any of these warning signs on your property's trees, don't hesitate to contact us at Top Leaf Tree Service. Our team has extensive experience in safe and efficient Queen Creek tree removal techniques that will protect your property while preserving its natural beauty for years to come.
The Dangers of Ignoring a Damaged or Diseased Tree
Ignoring a damaged or diseased tree can have serious consequences, both for the tree itself and for the surrounding environment. A damaged tree is more likely to topple over during a storm or high winds, causing damage to nearby buildings or vehicles. Diseased trees may also spread their illness to other trees in the area, leading to an outbreak of disease that could devastate the local ecosystem.
Tree maintenance is key regarding preventing these dangers. Regular pruning and trimming can help keep your trees healthy, reducing the risk of damage from storms or falling limbs. It's important to inspect your trees regularly for signs of disease or damage, like cracks in the trunk or dead branches.
Our Top Leaf tree experts can provide thorough inspections and effective treatments for issues affecting your trees. Don't wait until it's too late–contact us today to schedule a consultation and ensure your trees are healthy and safe for years to come.
Safe and Efficient Tree Removal Services by Top Leaf Tree Service
Removing trees from your property can be daunting. Not only is it physically demanding, but it can also be dangerous if not done correctly. That's why we offer safe and efficient tree removal services to our clients.
Our experienced professionals use the latest tools and techniques to remove trees safely. We take great care to ensure no damage is done to your property during the removal process. We also clean up after ourselves, leaving your yard looking as good as new.
Besides tree removal, we also offer stump grinding services to eliminate any remaining stumps on your property. We aim to make the entire process as hassle-free as possible for you. So whether you need one tree removed or an entire lot cleared, you can trust us at Top Leaf Tree Service to get the job done right.

Trust Top Leaf Tree Service for Safe Queen Creek Tree Removal
At Top Leaf Tree Service, we pride ourselves on providing excellent customer service. From start to finish, our team will work closely with you to ensure your needs are met every step of the way. So if you need safe Queen Creek tree removal services, look no further than to contact Top Leaf Tree Service - your trusted partner for all things trees!
You can fill in the compact form below, and one of our experienced staff will be in touch. In addition, you can check more customer reviews on Google regarding our tree care services.

Fill in for a Direct Response