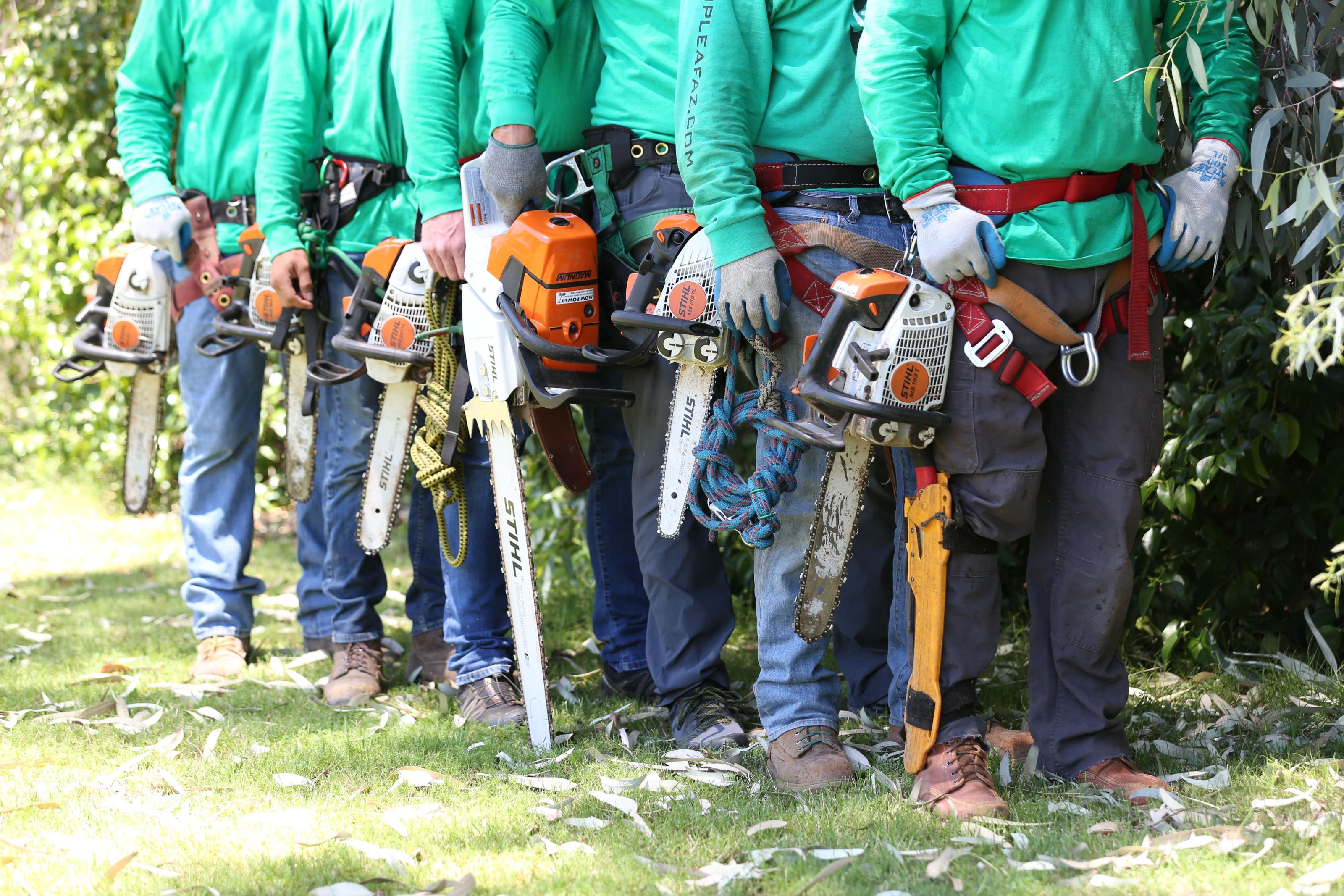 As a leading provider of tree care services in Mesa, AZ, Top Leaf is dedicated to helping protect trees from the devastating effects of improper tree care and construction.
With our expertise in tree pruning, tree removal, and stump grinding, we strive to educate homeowners and businesses on the importance of proper tree care to keep their trees healthy and thriving.
Understanding the Dangers of Improper Tree Care
Improper tree care and construction practices can have a devastating impact on the health of trees. Construction activities, such as digging too close to the tree's roots, can damage or remove critical sources essential to the tree's stability and ability to absorb water and nutrients.
Incorrect pruning practices, such as topping or over-pruning, can leave trees susceptible to disease and pests and make them more vulnerable to wind damage.
Protecting Your Trees with Proper Tree Care
At Top Leaf, our arborists are highly experienced in providing your trees with the best possible tree care.
Whether you need tree pruning, tree removal, or stump grinding services, we use the latest techniques and equipment to ensure that your trees receive the care they need to remain healthy.
Professional Tree Pruning for Health and Safety
Tree pruning is a critical component of proper tree care, as it helps maintain your trees' health and structure.
Our arborists are trained to identify and remove dead, diseased, or hazardous branches while shaping your trees to promote growth and improve their overall appearance.
In addition, proper pruning can also help to prevent safety hazards, such as fallen branches or trees, by removing dead or damaged branches that could pose a risk to your property or loved ones.
Expert Tree Removal Services
When a tree has become too large or poses a safety risk, it may need to be removed. Our arborists can handle any size of tree removal, whether a small sapling or a large mature tree.
We use the latest techniques and equipment to minimize the impact on your property and ensure that your tree is safely and efficiently removed.
Stump Grinding for a Clean, Safe Property
Stump grinding is an effective method for removing stumps and roots left behind after tree removal.
Our stump grinding equipment is designed for grinding down stumps efficiently and effectively, leaving you with a clean and safe property.

Where To Find Expert Tree Care and Tree Removal In Mesa
Don't let improper tree care and construction practices kill your trees. Contact Top Leaf in Mesa, AZ, today to schedule your tree care services and protect the health and safety of your trees. Our experienced arborists provide the highest quality tree care services, and we guarantee your satisfaction.
Contact us today to learn more about how we can help protect your trees from the most common threats in Arizona.
Alternatively, you can fill in the compact form below, and one of our experienced staff will be in touch. In addition, you can check customer reviews on Google regarding our tree care services.

Fill In For A Quick Response