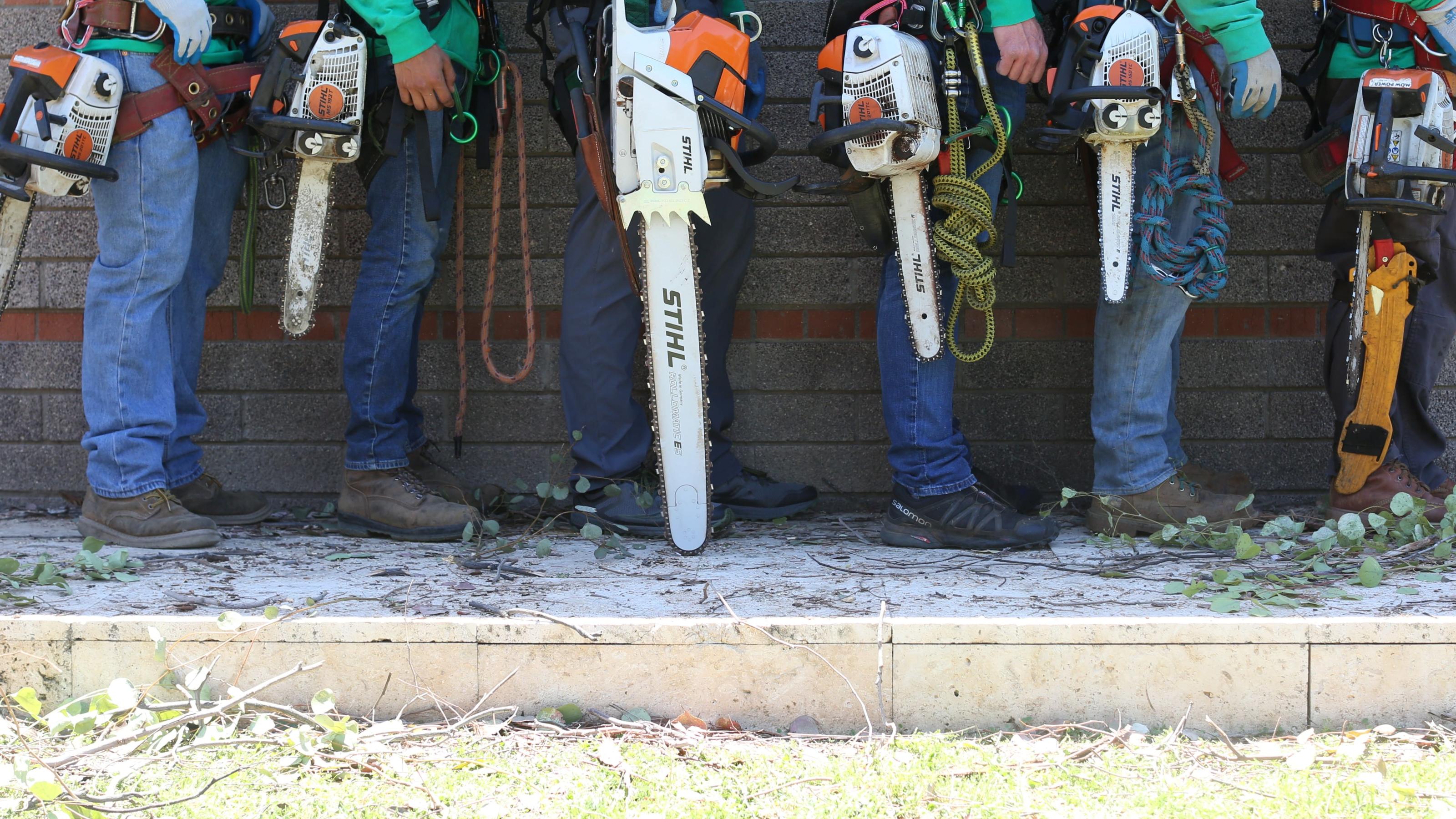 Welcome to Top Leaf Tree Service, your premier tree care provider in Gilbert, AZ, and the surrounding areas. With our expertise and dedication to customer satisfaction, we commit to providing top-notch tree services that exceed your expectations.
Whether you need palm tree trimming, tree removal, or tree planting, we have got you covered. Our team of experienced arborists is trained to precisely handle all your tree care needs.
Expert Palm Tree Trimming
At Top Leaf Tree Service, we understand the importance of palm tree trimming in maintaining a beautiful and healthy landscape. Our expert arborists are skilled in palm tree trimming and follow industry best practices to ensure optimal results.
With our specialized equipment and techniques, we can trim your palm trees to perfection, removing dead fronds, seed pods, and other debris to pose a risk to your property and loved ones. Our palm tree trimming service not only enhances the aesthetic appeal of your landscape but also promotes the overall health and longevity of your palm trees.
Comprehensive Tree Services
As your trusted tree care experts in Gilbert, AZ, we offer various comprehensive tree services to meet all your tree care needs. We have the expertise and equipment to handle everything from tree trimming and pruning to tree removal and stump grinding.
Our team of arborists is highly experienced in diagnosing tree health issues, identifying potential hazards, and providing practical solutions to keep your trees healthy and safe. We commit to using environmentally friendly practices and following all local regulations and guidelines to ensure the utmost care for your trees and the environment.
Professional Tree Planting
At Top Leaf Tree Service, we believe in the importance of tree planting in maintaining a sustainable environment.
We have teams of skilled arborists to help you choose the right tree species for your property based on factors like soil type, climate, and sun exposure.
We follow proper tree planting techniques to ensure your trees' optimal growth and development. Our tree planting service includes adequate site preparation, tree placement, and mulching to give your trees the best possible start for healthy growth. We also provide ongoing tree care and maintenance to ensure your newly planted trees thrive for years.

Commercial Tree Services: Expert Tree Care for Homes or Businesses in Gilbert, AZ
Ready to experience the Top Leaf Tree Service difference? Contact us today for all your tree care needs in Gilbert, AZ, and the surrounding areas.
Our team of professional arborists provides top-quality tree services that exceed your expectations. Don't settle for subpar tree care. Trust the experts at Top Leaf Tree Service to keep your trees healthy, safe, and beautiful.
You can fill in the compact form below, and one of our experienced staff will be in touch. In addition, you can check more customer reviews on Google regarding our tree care services.

Fill in for a Direct Response