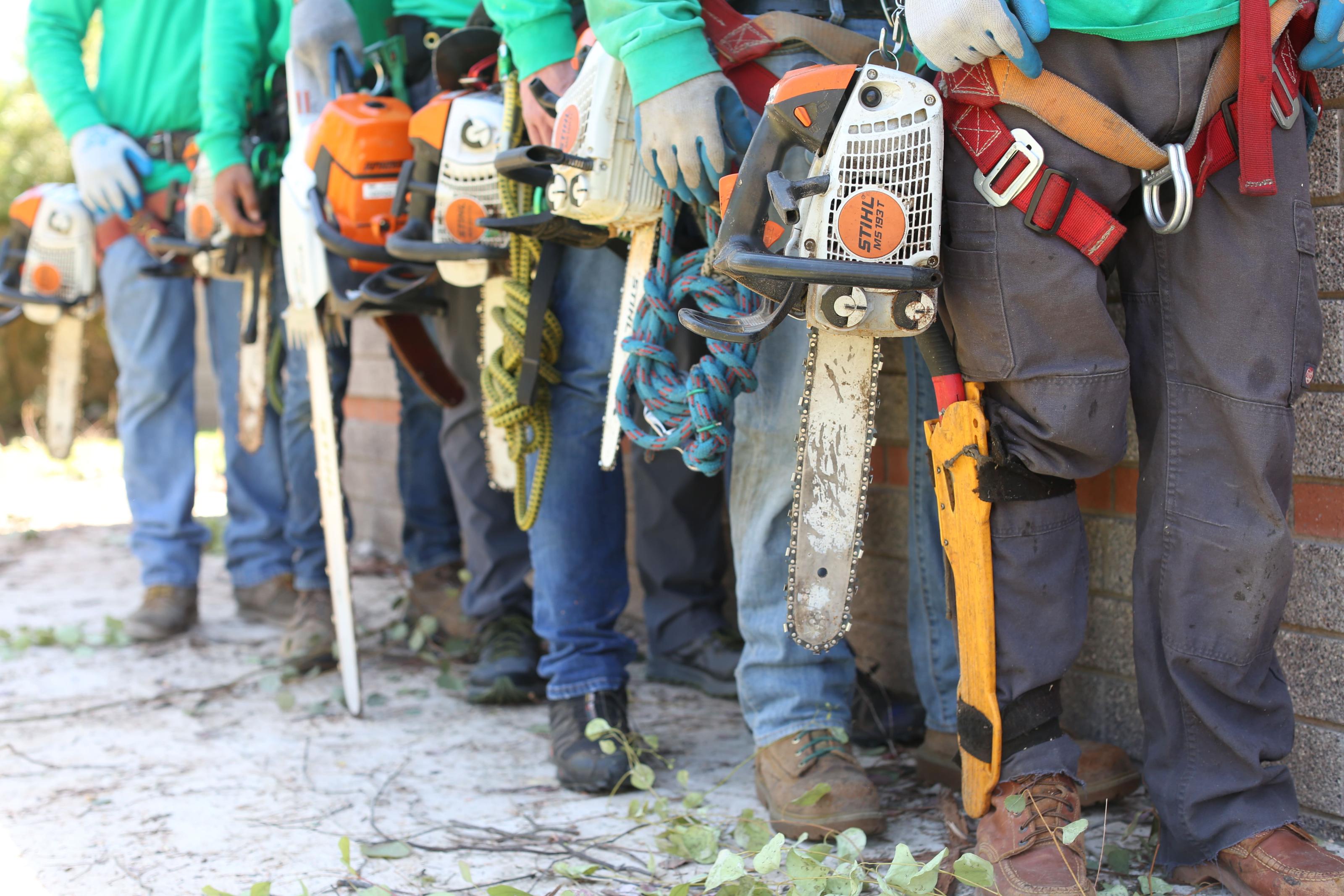 With years of industry experience and expertise, Top Leaf has become a go-to source for all your tree maintenance needs. Our professional arborists ensure your trees remain healthy, safe, and visually appealing.
Whether you need tree trimming or pruning, stump grinding or removal, pest control, or disease management services, we have got you covered.
We prioritize customer satisfaction above all else. We work hard to offer outstanding service at a reasonable price without sacrificing quality. If you're a residential or commercial customer seeking tree care services, you can trust Top Leaf Tree Service for all your tree maintenance needs.
Our Commitment to Customer Satisfaction and Our skilled Team
Our Commitment to Customer Satisfaction is one of the core pillars of Top Leaf Tree Service. Our clients in Scottsdale expect nothing but the best, so we always strive to exceed their expectations.
Our experienced professionals go above and beyond to ensure all our services are delivered with the utmost care and attention to detail. Our Commitment to customer satisfaction and a skilled Team has allowed us to establish ourselves as one of Scottsdale's leading tree service providers.

Contact Us Today For All Of Your Tree Care Needs
Not only are trees pretty, but they also give us shade, air, and a place for animals to live. But they can be risky if not dealt with correctly. We offer various tree care services to ensure your trees stay healthy and safe.
So if you're seeking reliable tree care services in your area, look no further than Top Leaf Tree Service. Contact us today to schedule an appointment with one of our friendly professionals, who will be happy to discuss your needs and provide a free estimate. Contact us today to help you maintain the beauty and safety of your property by delivering top-notch tree care services at an affordable price!
You can fill in the compact form below, and one of our experienced staff will be in touch. In addition, you can check more customer reviews on Google regarding our tree care services.

Fill in for a Direct Response