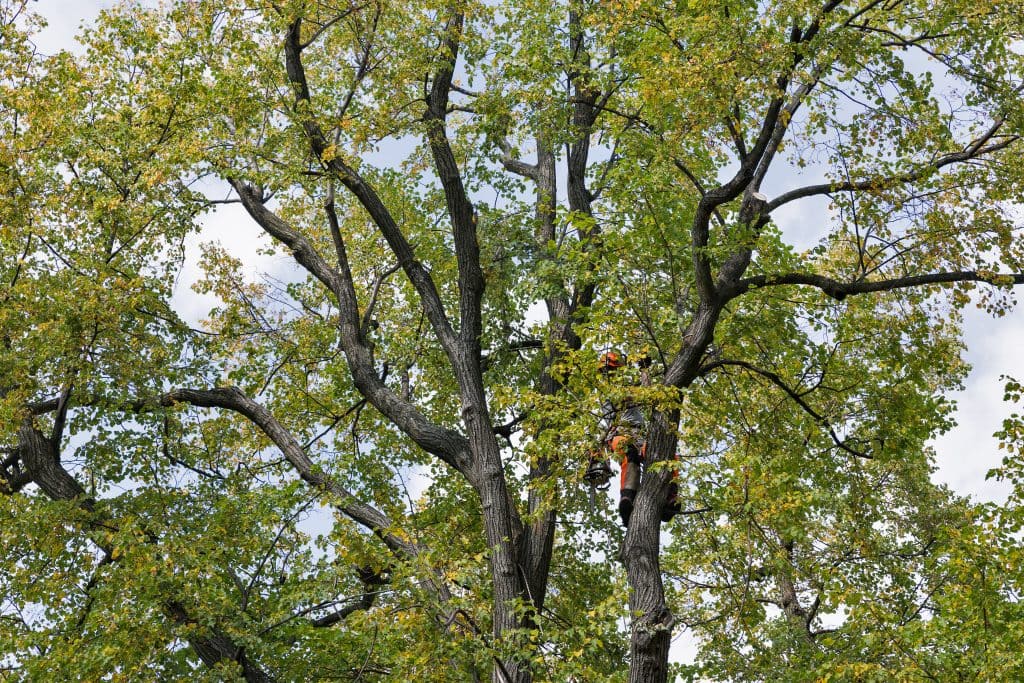 Looking for the best tree pruning services in Phoenix, AZ? Look no further than Top Leaf Tree Service! Our experienced arborists use the latest techniques and equipment to care for your trees safely and effectively, ensuring they remain healthy and beautiful for years to come.
1. Understanding the Importance of Tree Pruning
Tree pruning is an essential aspect of proper tree care. Regular pruning helps to remove dead or diseased branches, promote healthy growth, and maintain the overall shape and appearance of your trees. Pruning can also help to prevent damage to your property from falling branches and reduce the risk of insect infestations.
2. Our Comprehensive Tree Pruning Process: A Step-by-Step Guide
At Top Leaf Tree Service, we follow a detailed process to ensure the best possible results for your trees. Our step-by-step guide includes:
Inspection: We thoroughly inspect your trees to determine the best course of action for pruning.

Planning: Based on the inspection, we develop a customized plan for pruning your trees, considering factors such as the species, age, and overall health of the trees.

Pruning: Our skilled arborists use the latest techniques and equipment to remove dead, diseased, or overgrown branches safely. We also selectively prune to promote healthy growth and maintain the tree's natural shape.

Clean-up: After pruning, we carefully remove all debris and dispose of it properly, leaving your property tidy and safe.
Benefits of Working with Top Leaf Tree Service
At Top Leaf Tree Service, we are committed to providing our customers with the best possible tree care services. Some of the benefits of working with us include the following:
Experienced arborists: Our team of experts has years of experience and training in tree care, ensuring the best possible results for your trees.

High-quality equipment: We use only the latest and best equipment available to ensure safe and effective tree pruning.

Affordable prices: We offer competitive pricing for our tree pruning services, making it easy and affordable to keep your trees healthy and beautiful.

100% satisfaction guarantee: We are confident in our abilities and stand behind our work with a 100% satisfaction guarantee. If you're not completely happy with our services, we will do everything possible to make it right.

Schedule Your Top Leaf Tree Pruning Appointment Today!
Don't wait – contact Top Leaf Tree Service today to schedule your tree pruning appointment. Our experienced arborists will work with you to ensure the best possible results for your trees.
With our commitment to quality and customer satisfaction, you can trust us to provide the expert tree care you need.
So why wait? Contact us today to schedule your service. Trust the team at Top Leaf Tree Service to guide you through the process.
You can fill in the compact form below, and one of our experienced staff will be in touch. In addition, you can check more customer reviews on Google regarding our tree care services.

Fill In For A Quick Response