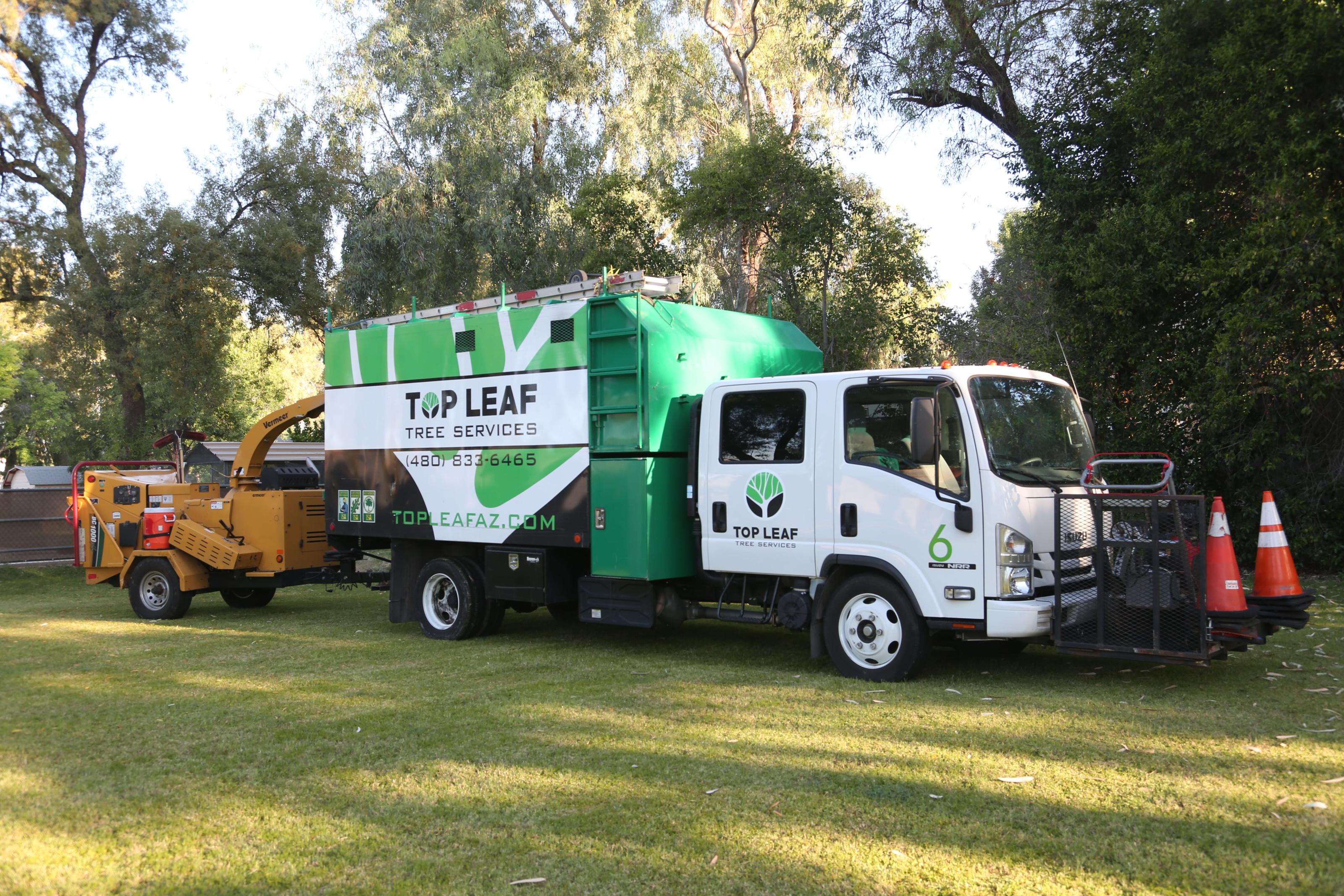 Are you looking for a tree service company that can help you enhance the beauty of your trees? Look no further than Top Leaf Tree Service in Gilbert, AZ.
Our team of experts is dedicated to providing the best tree pruning services in the area, and we guarantee that you will be satisfied with our work.
Why Is Tree Pruning Important?
Tree pruning is an essential task that helps to keep trees healthy and beautiful. It involves removing dead, damaged, or diseased branches and shaping the tree to promote proper growth. Proper pruning can also help to prevent safety hazards such as falling branches, which can damage property or injure people.
Our Tree Pruning Services
Top Leaf Tree Service offers a wide range of tree pruning services to suit your needs. Whether you need a small tree pruned or a large tree trimmed, we have the expertise to get the job done right.
Our team of professionals uses the latest equipment and techniques to ensure your trees are pruned safely and efficiently.
Our services include:
Crown thinning

Crown reduction

Crown raising

Deadwood removal

Structural pruning

Hazardous tree assessment and pruning
Why Choose Top Leaf Tree Service?
When it comes to tree pruning, there are many companies to choose from. However, Top Leaf Tree Service stands out for several reasons.
First and foremost, we are a locally owned and operated company. We proudly serve the Gilbert, AZ, area and are committed to providing our customers with the best possible service.
Secondly, we have a team of highly skilled professionals who are dedicated to their work. Our team members are trained in the latest pruning techniques and have years of experience in the field. We take pride in our work and strive to exceed our customers' expectations.
Lastly, we offer competitive pricing for our services. We understand that tree pruning can be a significant expense, so we work hard to keep our prices affordable for our customers.

Let Top Leaf Tree Service Keep Your Trees in Top Shape
If you're looking for a tree service company that can help you enhance the beauty of your trees, look no further than Top Leaf Tree Service. Contact us today to schedule a free consultation and see how we can help you with your tree pruning needs. Don't wait - call us now to get started!
You can fill in the compact form below, and one of our experienced staff will be in touch. In addition, you can check more customer reviews on Google regarding our tree care services.

Fill in for a Direct Response