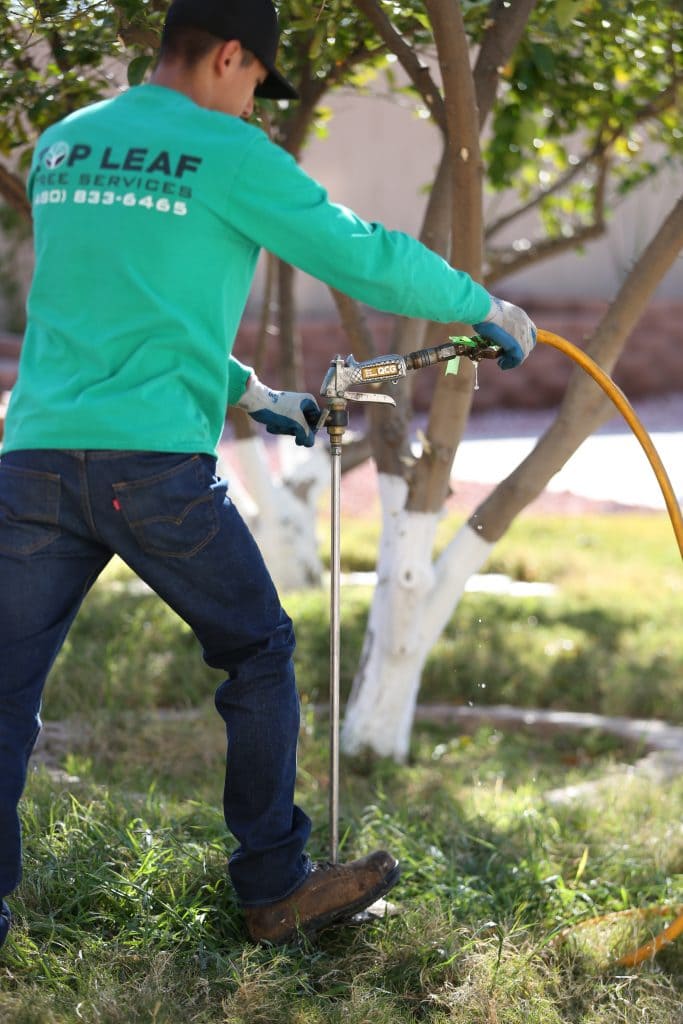 As a homeowner in Scottsdale, AZ, you want your trees to thrive and remain healthy. One of the most important steps in achieving this is through proper fertilization. However, with so many fertilizers on the market, it's challenging to choose the right one for your trees.
That's where Top Leaf Tree Service comes in. Our team of experts can help you determine the best fertilizer for your trees and provide professional fertilization services to ensure they receive the nutrients they need to flourish.
Comprehensive Tree Evaluation
At Top Leaf Tree Service, we understand that each tree is unique and requires individual attention. Our team of certified arborists can evaluate your trees and recommend the fertilizer based on the species, soil conditions, and other factors specific to your property.
By working with us, you can rest assured that your trees are receiving the right nutrients they need to stay healthy.
Customized Fertilization Programs
We offer customized fertilization programs to meet the specific needs of your trees. Our team will assess the condition of your trees and determine the optimal time for fertilization.
We use only the best quality fertilizers and apply them using the latest techniques to ensure maximum effectiveness. With Top Leaf Tree Service, you can be confident that your trees are getting the care they deserve.
Professional and Timely Service
At Top Leaf Tree Service, we pride ourselves on providing professional and timely service to our clients in Scottsdale, AZ. We train our team of experts to handle all aspects of tree fertilization, from evaluation to application. We use state-of-the-art equipment and adhere to industry best practices to ensure that our services are efficient and effective.
Affordable Pricing
At Top Leaf Tree Service, we believe that quality tree care should be accessible to everyone in Scottsdale, AZ. That's why we offer our services at competitive prices without compromising on quality. We provide transparent pricing with no hidden fees, so you can have peace of mind knowing exactly what you are paying for.

Invest in Your Trees Today! Call Top Leaf Without Delay
Investing in proper tree fertilization is one of the best things you can do for the health and longevity of your trees. With Top Leaf Tree Service, you can have confidence that your trees are getting the care they need to thrive.
Contact us today to schedule a consultation and see how we can help you achieve a lush and healthy landscape.
Our team of professionals provides safe and efficient tree removal services and various other tree care and landscaping services. Let us help you create a safe and beautiful property today!
You can fill in the compact form below, and one of our experienced staff will be in touch. In addition, you can check more customer reviews on Google regarding our tree care services.

Fill in for a Direct Response