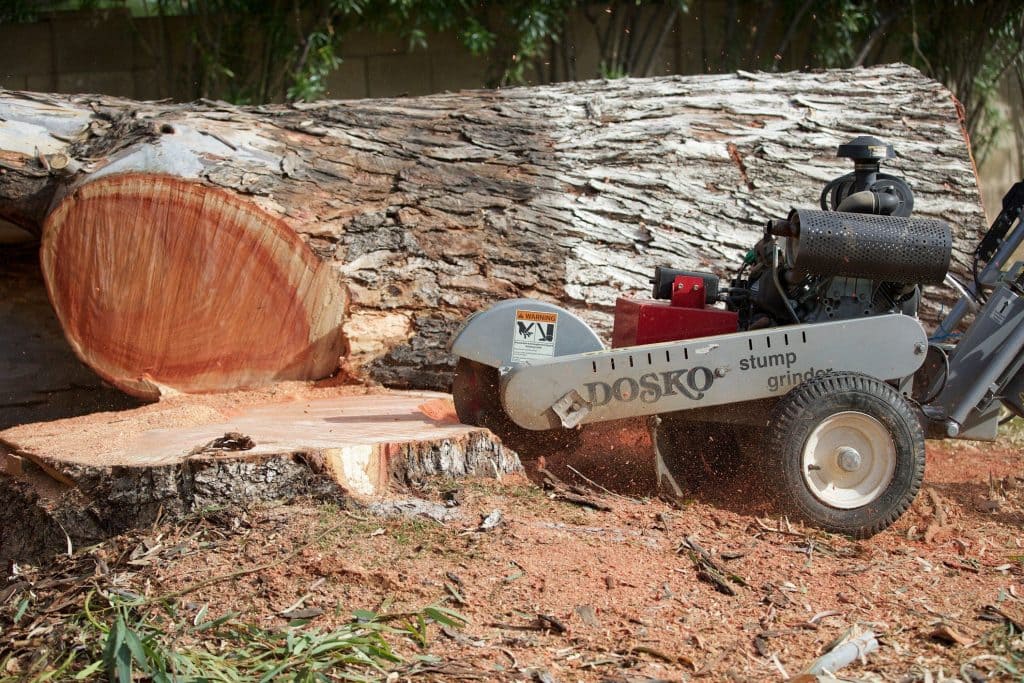 If you have a tree stump on your property, you know how unsightly and dangerous they can be. Stumps can be a tripping hazard and provide a breeding ground for mosquitoes and other pests. Stump grinding is the answer if you're seeking a safe and effective way to eliminate a tree stump.
Here's more from the experts at Top Leaf Tree Service on professional stump grinding.
Why Stump Grinding is Necessary
There are several reasons why stump grinding is necessary.
First, stumps can be a tripping hazard. If you have a stump in your yard, it's only a matter of time before someone trips and falls on it.

Second, stumps can provide a breeding ground for mosquitoes and other pests.

Mosquitoes can carry diseases like the West Nile virus, so it's important to eliminate any potential breeding grounds on your property.

Third, stumps can damage your lawn. The roots of a stump can spread out and damage the roots of your grass. This can lead to brown spots and bald patches on your lawn.
Top Leaf Gilbert Professional Stump Grinding Services
Top Leaf Tree Service offers professional stump grinding services in Gilbert, AZ. We use state-of-the-art stump grinders to grind your stumps down to a level that is flush with the ground.
We also remove all the sawdust from the grinding process, so you don't have to worry about a mess.

Contact Top Leaf Today For A Free Stump Grinding Estimate
If you're ready to get rid of that unsightly tree stump, contact Top Leaf Tree Service today. We offer free estimates, and we'll work with you to find a convenient time.
We'll grind your stump down quickly and efficiently and leave your property clean and safe.
You can fill in the compact form below, and one of our experienced staff will be in touch. In addition, you can check more customer reviews on Google regarding our tree care services.

Fill in for a Direct Response