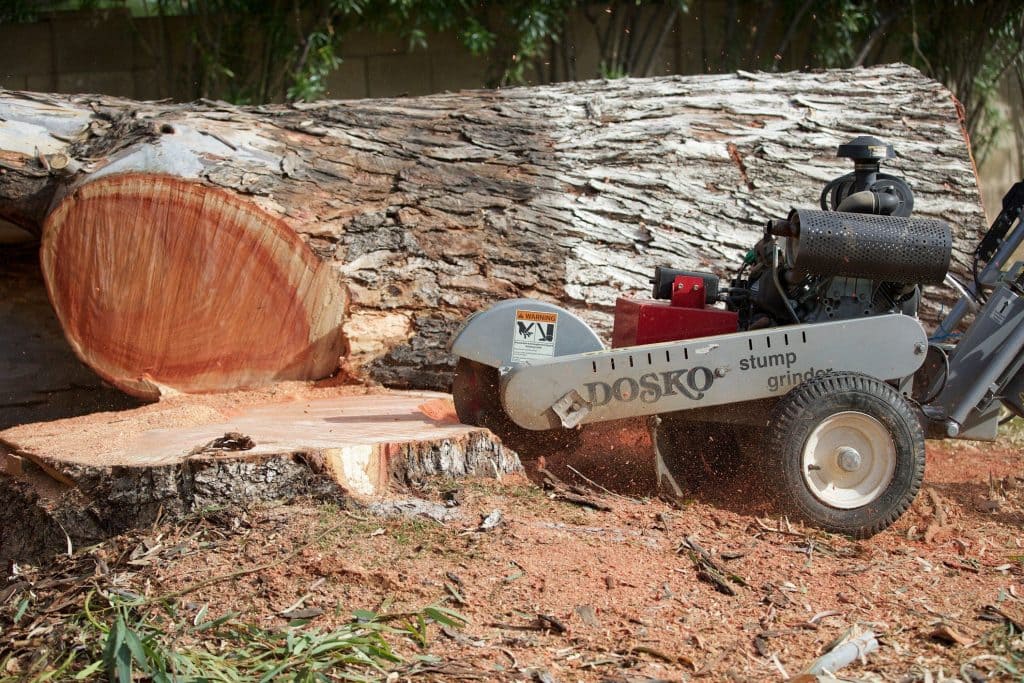 When a tree is cut down, it typically leaves behind the stump, leaving your yard with an unsightly feature and creating a possible hazard for others to trip over. Using chemicals and removing stumps by digging them up are two time-consuming, potentially dangerous, and ineffective traditional stump removal methods.
That's why Top Leaf Tree Service in Chandler, AZ offers a safer and more efficient solution: stump grinding.
What is Stump Grinding?
In the process of stump grinding, a specialized machine is used to reduce the height of the stump until it is level with the surrounding ground. As the process continues, the cutting wheel on the machine reduces the stump to very little wood chips.
By utilizing this method, we will be able to remove stumps in a manner that is both more expedient and less hazardous than if we were to dig them out by hand.
Why Choose Stump Grinding with Top Leaf Tree Service in Chandler, AZ
Top Leaf Tree Service has been offering the Chandler, Arizona, area professional tree care services for years. Our team of trained arborists can handle any tree-related issue, including stump grinding, because they are well-versed in the subject and have relevant experience.
We remove stumps securely, effectively, and with the least amount of risk to your property by utilizing cutting-edge tools and procedures.
Our team can do stump grinding whenever it's convenient for you. Since every property is different, we collaborate with you to develop a schedule that meets your requirements. We'll also clear away the trash, leaving you with a clean area prepared for development or new landscaping.
Why is Top Leaf Stump Grinding the Best Choice for Removing Stumps?
In addition to being a quick and effective way to remove stumps, stump grinding is also a green choice.
Without damaging the nearby soil or vegetation, the stump can be removed by grinding it down to the ground level. Additionally, this technique does away with the use of harsh chemicals, which can be damaging to
We're just a phone call away, Contact us today to schedule your service.
You can fill in the compact form below, and one of our experienced staff will be in touch. In addition, you can check more customer reviews on Google regarding our tree care services.

Fill in for a Direct Response