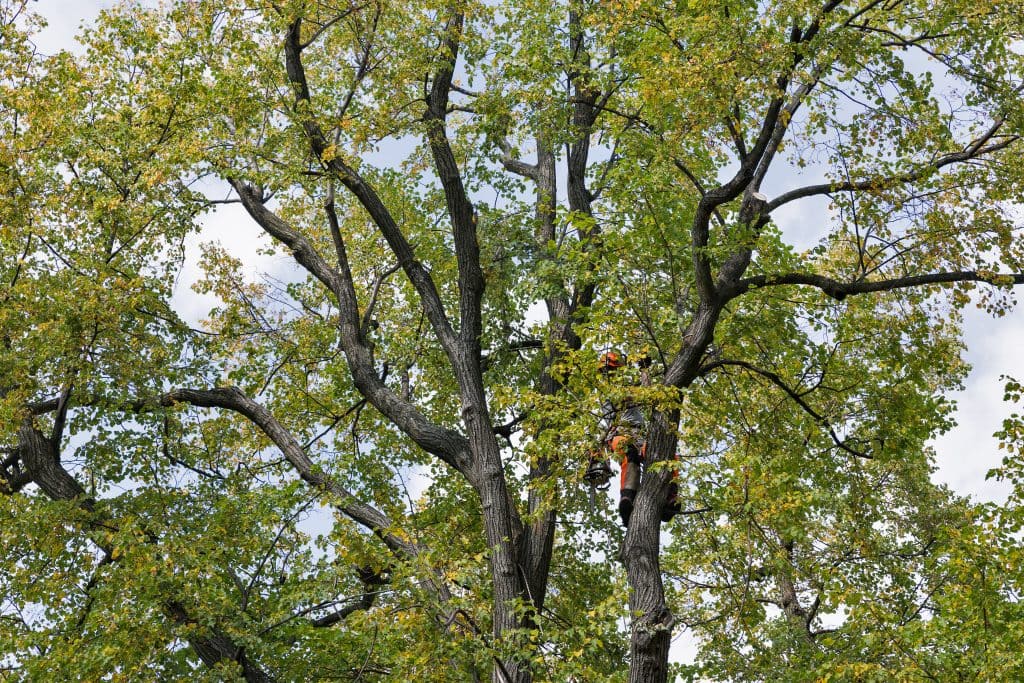 We must stress tree maintenance to homeowners. It is essential to landscaping. However, without professional help, tree care can be difficult. Top Leaf Tree Service in Scottsdale has many advantages that make them the best choice for tree care.
Tree care is our specialty. Our arboriculture expertise allows us to advise on tree upkeep.
Our professional tree care services include tree trimming and removal, which takes skill and precision to avoid risks. Our tree care services protect your property and yourself from harm.
Finally, Top Leaf Tree Service's seasonal maintenance ensures your trees' health and beauty. As experienced horticulturists, we can see early warning signs and prevent problems from worsening.
For Scottsdale property owners who want to keep their outside spaces looking nice, hiring a professional tree care firm like Top Leaf Tree Service can be beneficial.
Why DIY Tree Care Is Risky?
DIY tree care may seem cost-effective, but it can be hazardous. Trees are complex organisms with intricate root systems and branches that require specialized knowledge and tools to maintain them safely. Without proper training, attempting to prune or remove, trees can cause serious injuries or even death.
In addition, DIY tree care can also lead to property damage. Trees that have been improperly pruned can become unstable and fall on nearby structures or power lines during severe weather. This poses a significant risk not only to your property but also to your neighbors' safety.
At Top Leaf Tree Service, we understand the importance of professional outdoor services. Our certified arborists have the expertise and equipment to perform tree maintenance safely. Don't put yourself and others in danger by attempting DIY tree care–trust Top Leaf Tree Service for all your outdoor service needs.
Benefits Of Hiring A Scottsdale Tree Care Professional
Professional tree care services help property managers and homeowners. Top Leaf Tree Service's team can solve any tree issue with safety as top concern. Cranes, ropes, saws, and other specialist equipment are available to us as tree care professionals.
As a tree care professional, you must evaluate the dangers of your property's trees. As a qualified tree care professional, I can assess trees for decay or illness and decide if they pose a risk to your home or community. Top Leaf Tree Service, a certified tree care professional, prioritizes property safety throughout tree removal. For your safety, our company is completely insured.
Tree care professionals maintain your trees year-round. Our professional tree care services, including trimming, fertilizing, and pest treatment, can boost your property's value. Top Leaf Tree Service's experienced tree care professionals ensure your trees receive exceptional care!

Trust Top Leaf Tree Service For All Your Tree Care Needs.
Top Leaf Tree Service is committed to providing top-quality tree care services for all its clients. Our experts are well-trained in the industry, ensuring you receive only the best service possible. We understand trees are valuable assets to any property and require proper care and attention to maintain their health, beauty, and safety.
Choosing Top Leaf Tree Service Scottsdale means selecting a company that genuinely cares about the health of your trees as well as your satisfaction as our client. We take pride in delivering exceptional customer service from start to finish.
Contact us today to learn how we can help you maintain healthy trees in the desert climate.
You can fill in the compact form below, and one of our experienced staff will be in touch. In addition, you can check more customer reviews on Google regarding our tree care services.

Fill in for a Direct Response