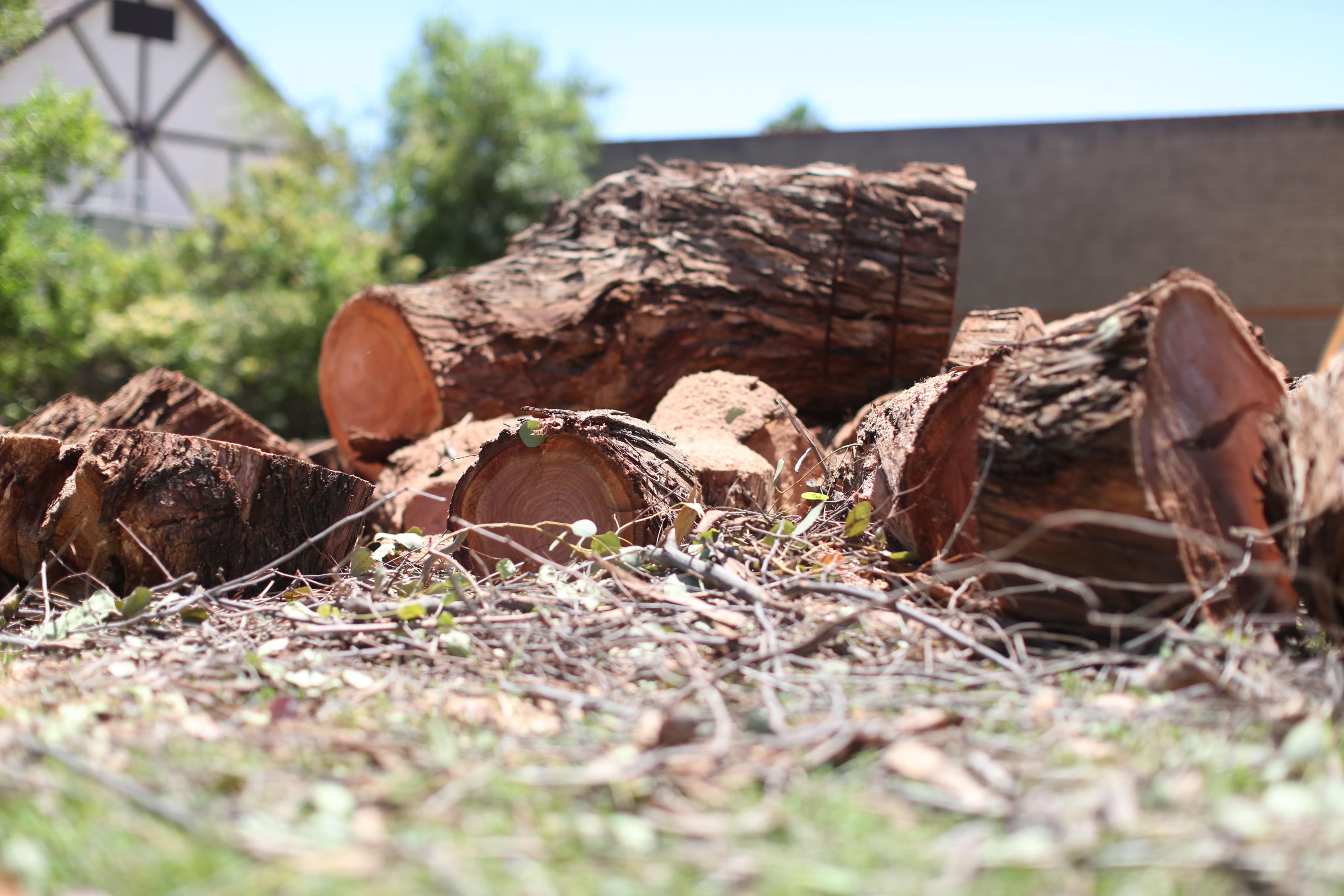 One service we offer is stump grinding, which can provide many benefits to your property. Foremost, stump grinding removes unsightly tree stumps to take away from the overall appearance of your yard. Not only do stumps detract from the aesthetic appeal of your landscape, but they can also be a hazard for people walking or playing in the area.
Besides improving the look and safety of your property, stump grinding has practical benefits as well. Stumps left behind after tree removal can attract termites and other pests that could cause damage to nearby trees or even your home.
By partnering with Top Leaf Tree Service for all your landscaping needs - including stump grinding - you'll have peace of mind knowing you are investing in a healthy and thriving outdoor environment for years to come.
Why Stump Grinding is Essential After Tree Removal
At Top Leaf Tree Service, we highly recommend stump grinding after tree removal for several reasons. Foremost, it eliminates any hazardous obstacles may be left behind from the removal process. Stumps can cause trip hazards or damage lawn equipment if not properly removed.
It also helps restore your yard's aesthetics - leaving you with a clean slate so you can start fresh with new landscaping projects.
Stumps attract insects which might harm other plants on your property or even invade your home! Grinding down the stump will eliminate this problem entirely by effectively removing all traces of it from your property.
Expert Stump Grinding Services by Top Leaf Tree Service
At Top Leaf Tree Service, we offer expert stump grinding services to help you get rid of any unwanted tree stumps in your garden or yard. Our team has the best tools and machinery to ensure your stump grinding project is handled efficiently and effectively. We understand that a tree stump can be an eyesore, take up valuable space, and pose a safety hazard if not removed properly.
When you choose Top Leaf Tree Service for your stump grinding needs, knowing you are getting reliable, top-quality service at competitive prices.
Say Goodbye to Unsightly Stumps with Top Leaf Tree Service
Our experienced professionals have the expertise and tools necessary to remove any size stump safely. We use only the latest equipment and techniques to ensure your yard is left looking clean and free from any debris or damage.
If you're tired of looking at those unsightly stumps in your yard, then it's time to call us! Our friendly staff will be more than happy to provide you with a quote for our services.
Don't wait any longer - contact Top Leaf Tree Service today so that we can help you get rid of those pesky stumps once and for all!
You can fill in the compact form below, and one of our experienced staff will be in touch. In addition, you can check more customer reviews on Google regarding our tree care services.

Fill in for a Direct Response