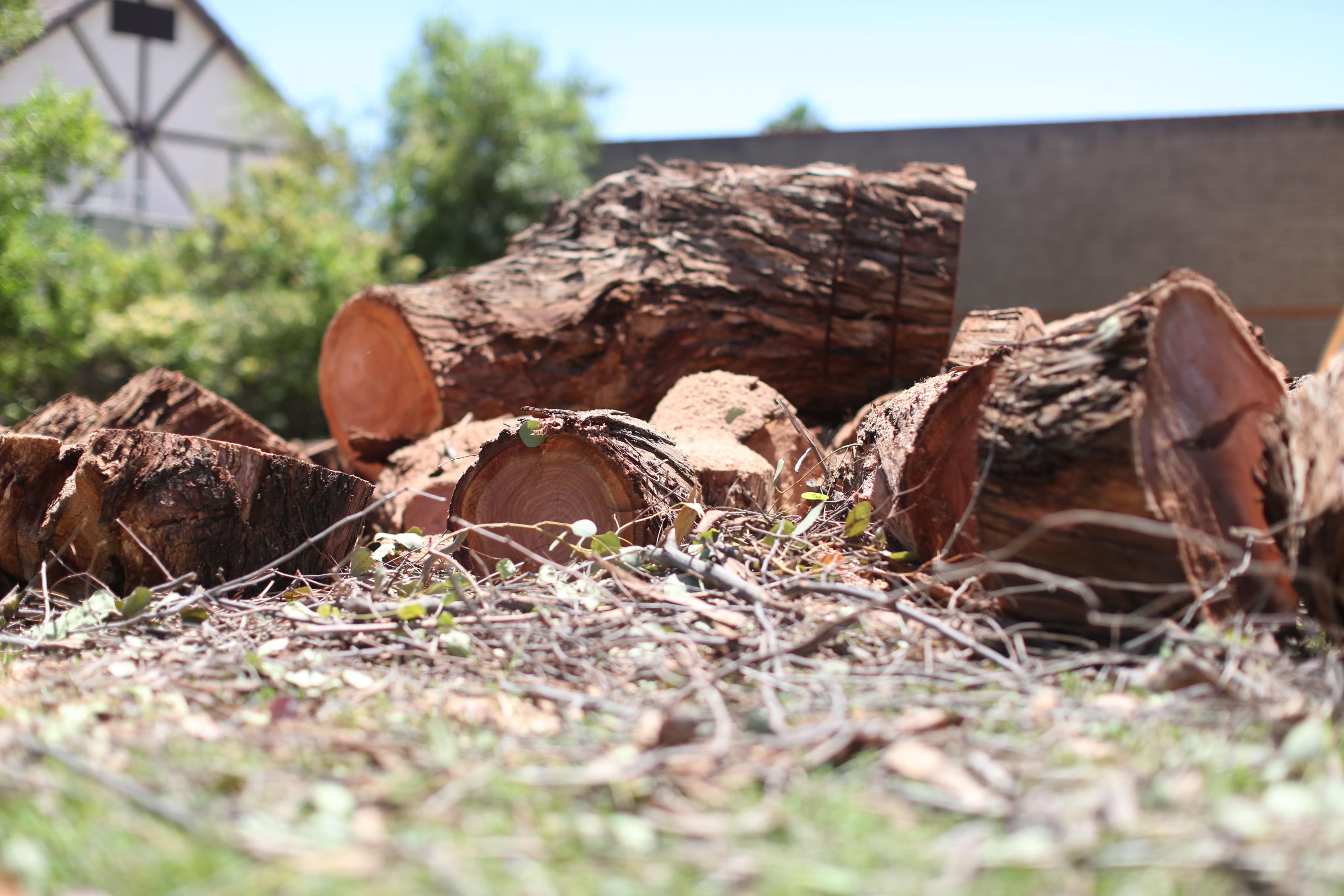 When it comes to tree removal, the stump is often left behind, creating an eyesore and a potential tripping hazard in your yard. Traditional methods of removing stumps, such as digging them out or using chemicals, can be time-consuming, dangerous, and ineffective. That's why Top Leaf Tree Service in Tempe, AZ offers a safer and more efficient solution: stump grinding.
What is Stump Grinding?
Stump grinding is a process that uses a specialized machine to grind the stump down to ground level. The machine has a cutting wheel that chips away at the stump, reducing it to small wood chips.
This method is safer and more efficient, allowing us to remove stumps in a fraction of the time it would take to dig them out manually.
Why Choose Stump Grinding with Top Leaf Tree Service in Tempe, AZ
For years, Top Leaf Tree Service has provided expert tree care services to the Tempe, AZ, area. Our team of certified arborists is equipped with the knowledge and experience necessary to handle any tree-related issue, including stump grinding.
We use state-of-the-art equipment and techniques to remove stumps safely and efficiently, minimizing the risk of damage to your property.
Our team is available to grind stumps at any time that is convenient for you. We understand that every property is unique, and we work with you to create a schedule that fits your needs. We'll also clean up the debris, leaving you with a smooth surface ready for new landscaping or construction.

Why is Top Leaf Stump Grinding the Best Choice for Removing Stumps?
Stump grinding is not only a safe and efficient method of removing stumps, but it's also an environmentally friendly option.
Grinding the stump down to ground level can remove it without disturbing the surrounding soil or vegetation. This method also eliminates the need for harsh chemicals, which can be harmful to
We're just a phone call away, Contact us today to schedule your service.
You can fill in the compact form below, and one of our experienced staff will be in touch. In addition, you can check more customer reviews on Google regarding our tree care services.

Fill In For A Quick Response