Reap the Benefits of Stump Grinding in Tempe, AZ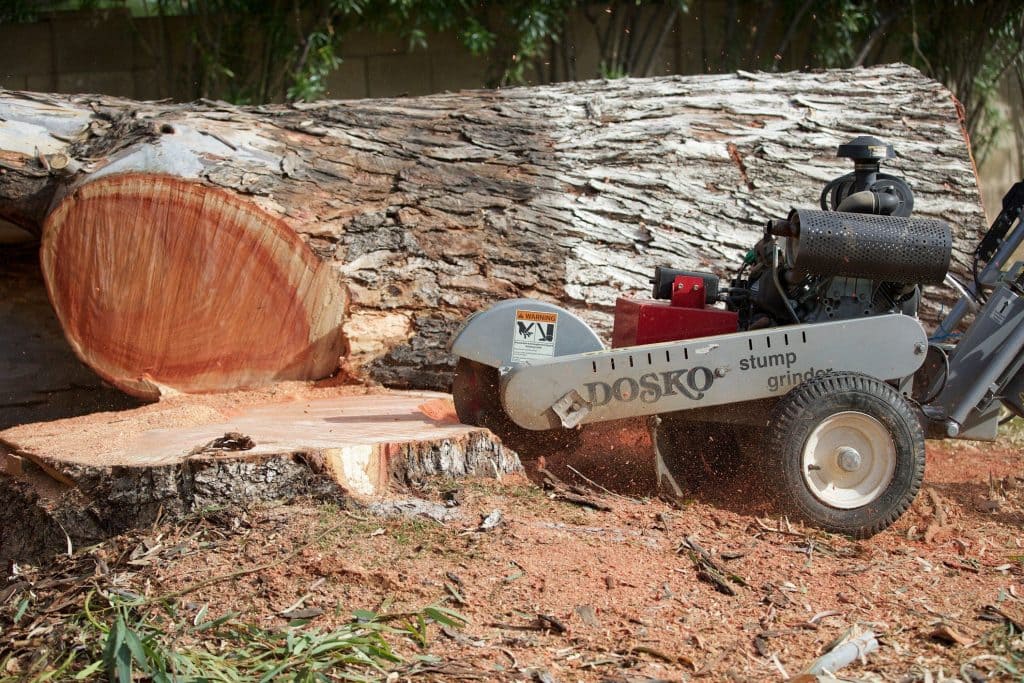 Stumps left behind after tree removal can be unsightly and hinder your landscaping efforts in Tempe, AZ. That's where stump grinding comes in. But once the stump is ground, what should you do next? At Top Leaf Tree Service, we'll guide you through the process and answer the question of whether it's advisable to replant a tree after stump grinding.
The Benefits of Stump Grinding
Stump grinding offers several benefits for your landscape. It eliminates the obstacle of a protruding stump, allowing for smooth mowing, landscaping, and other activities. Grinding the stump also prevents potential hazards such as tripping or insect infestation.
Additionally, stump grinding promotes a healthier soil environment by accelerating the decomposition process and making way for new growth.
For example, let's say you have a large tree stump in your backyard that was left after a tree was cut down. The stump is an eyesore and makes it difficult to mow the lawn or plant new flowers around it.
By using stump grinding, you can completely remove the stump and create a level surface for your landscaping activities. This not only improves the aesthetic appeal of your yard but also eliminates any potential safety risks that may arise from tripping over the stump. Moreover, grinding the stump
Considering Replantation
Whether to replant a tree after stump grinding depends on several factors. Firstly, assess the reasons for tree removal. If the tree was removed due to disease or structural issues, replanting a new tree in the same spot might not be ideal.
However, if the removal was for other reasons and the site is suitable for a new tree, replantation can be a great option to restore greenery and provide shade. For example, if a tree was removed due to disease, replanting a new tree in the same spot may not be ideal as it could be susceptible to the same issues.
However, if the tree was removed for aesthetic reasons and the site has proper soil conditions and sunlight, replanting a new tree can help restore the beauty of the area and provide shade for future enjoyment.
Choosing the Right Tree and Location
If you decide to replant a tree after stump grinding, it's crucial to choose the right tree species for your Tempe, AZ, climate and soil conditions. Consider factors such as sunlight requirements, growth patterns, and space availability. Planting the tree in a different location than the previous stump will prevent potential issues related to soil quality or diseases that may have affected the previous tree.

Contact Top Leaf Tree Service for Professional Stump Grinding in Tempe, AZ
When it comes to stump grinding and tree services in Tempe, AZ, rely on Top Leaf Tree Service for professional assistance. Our skilled team utilizes advanced equipment to efficiently grind stumps, leaving your landscape clean and obstacle-free. Whether you decide to replant or need further guidance, our experts are here to assist you.
Contact Top Leaf today to schedule your maintenance appointment. Our team is ready to help you protect your trees and ensure their long-term health.
Alternatively, you can fill out the compact form below, and one of our experienced staff members will be in touch. In addition, you can check customer reviews on Google regarding our tree care services.

Fill in for a Direct Response