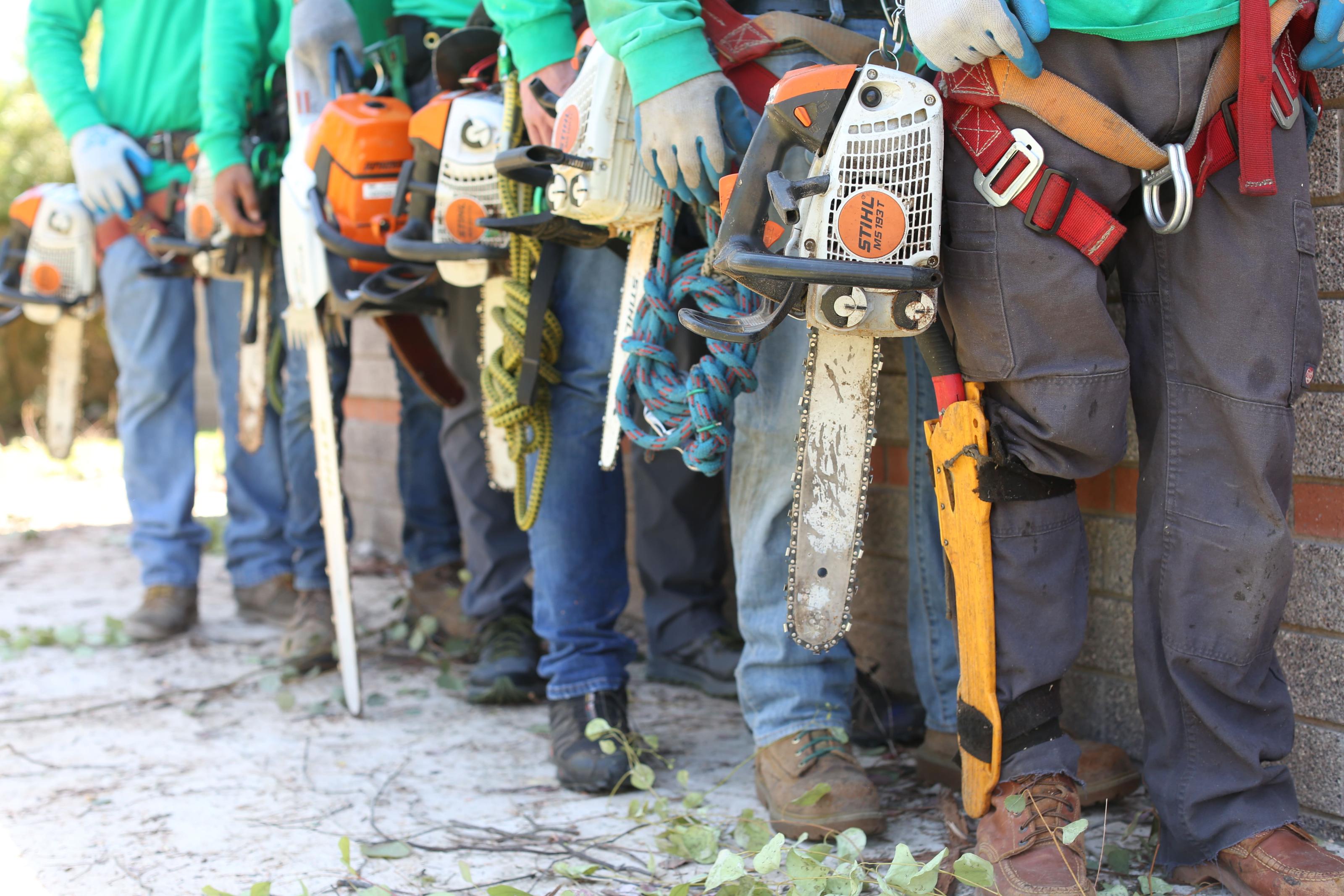 Stump grinding is an effective way to remove unsightly stumps from your property. At Top Leaf Tree Service, we have the equipment and experienced stump grinders to do the job efficiently and safely. Our team will assess the size and location of the stump before determining the appropriate removal method.
Stump grinding involves using a machine with a rotating cutting disk to grind down the stump into small wood chips. These wood chips can then be used as mulch or removed from your property entirely. This process eliminates any eyesores on your lawn and prevents potential hazards such as tripping or insect infestation.
At Top Leaf Tree Service, we prioritize ensuring our customers are satisfied with our work. We take pride in leaving your property neat after removing any unwanted stumps. Contact us today to schedule an appointment for stump grinding services and enjoy a safer and more aesthetically pleasing outdoor space.
Why Stump Grinding is Necessary
Stump grinding is essential for anyone who wants to ensure the safety and cleanliness of their property. At Top Leaf Tree Service in Scottsdale, we understand how important it is to have a professional team handle this task. Stumps can be dangerous obstacles that can lead to accidents and injuries, especially if they are hidden by grass or other vegetation.
Overall, stump grinding is necessary to maintain a healthy environment for your property. Whether you're looking to enhance the appearance of your landscape or eliminate potential hazards on your grounds, Top Leaf Tree Service has got you covered with our efficient stump grinding services in Scottsdale.
Our Professional Stump Grinding Services
Our professional stump grinding services at Top Leaf Tree Service are efficient, reliable, and affordable. We have a team of skilled technicians who use state-of-the-art equipment to ensure the job is done effectively and efficiently.
Our stump grinding services are ideal for trees that are too large or difficult to remove using traditional methods.
At Top Leaf Tree Service, we aim to provide exceptional customer service while maintaining high-quality craft on every job we undertake.
We pride ourselves on providing honest and transparent communication throughout the entire process, ensuring you're fully informed every step. If you're looking for superior stump grinding services, look no further than Top Leaf Tree Service!
Contact Us Today For A Free Stump Grinding Estimate
At Top Leaf Tree Service, we understand the importance of maintaining a beautiful and safe outdoor space. Removing stumps from your yard can be essential for aesthetic and safety reasons. That's why we offer free stump grinding estimates to our customers.
Contact us today for a free estimate on stump grinding services, and let us help you maintain a beautiful and safe outdoor space. Our friendly staff is ready to answer any questions about our services or pricing options. With Top Leaf Tree Service, you can trust that your yard will look its best all year round.
In addition, you can check more customer reviews on Google regarding our tree care services.

Fill in for a Direct Response