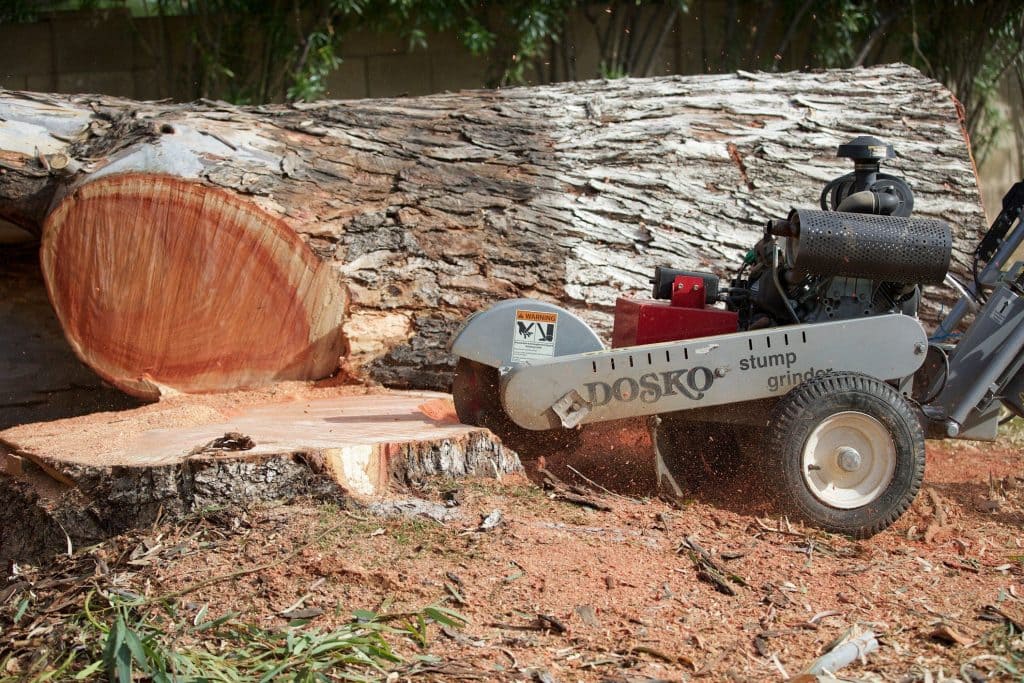 Are you tired of looking at unsightly tree stumps in your yard? It's time to say goodbye to them with the help of Gilbert stump grinding from Top Leaf.
We are experts in stump removal, providing homeowners and businesses with the highest quality stump grinding services in Gilbert, AZ.
Why Remove Tree Stumps?
Removing tree stumps is not only an aesthetic improvement for your yard, but it also offers several practical benefits. Stumps can be a tripping hazard, especially for children and the elderly.
They can also attract pests and insects and can even prevent new growth from happening around them. Removing stumps also makes mowing and caring for your yard more accessible.
Top Leaf Stump Grinding Services
At Gilbert Stump Grinding, we use state-of-the-art equipment to grind tree stumps below ground level. Our team of experts has the skills and experience to remove any size stump, no matter how big or small.
We also clean up after ourselves, leaving your yard neat. We also offer tree removal services if you want to remove the tree and the stump.
Why Choose Gilbert Stump Grinding With Top Leaf tree Removal Professionals?
We pride ourselves on providing the best customer service in the area. We understand that every yard is unique, and we'll work with you to find the best solution for your needs.
We are fully licensed and insured, ensuring your property is always protected. We also offer competitive prices and flexible scheduling to fit your busy life.
Don't let unwanted tree stumps ruin the appearance of your yard or pose a safety hazard. We'll remove your tree stumps quickly and efficiently, leaving your yard neat.

Where To Get Gilberts's Best Stump Grinding Experts
In conclusion, Top Leaf is your go-to expert for tree stump removal. We provide homeowners and businesses with the highest quality stump grinding services in Gilbert, AZ. Our state-of-the-art equipment and skilled team of experts will quickly and efficiently remove your tree stumps, leaving your yard neat and tidy.
We offer competitive prices, flexible scheduling, and excellent customer service. Don't hesitate to contact us today to schedule your appointment and say goodbye to those unwanted tree stumps.
You can fill in the compact form below, and one of our experienced staff will be in touch. In addition, you can check more customer reviews on Google regarding our tree care services.

Fill In For A Quick Response