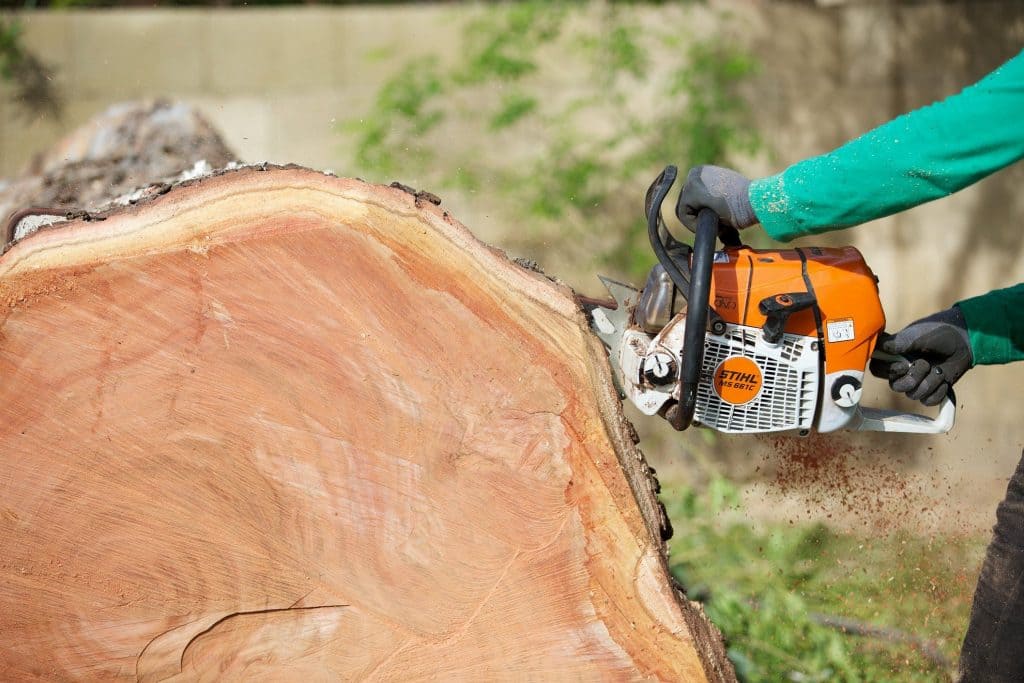 After a significant storm, knowing what to do with downed or damaged trees on your property might be challenging. It's crucial to realize that professional Mesa tree removal is a risky job that a novice should never attempt, even with how tempting it may be.
An experienced arborist from Top Leaf can evaluate any other damage to your property in addition to knowing how to remove trees quickly and safely.
Damaged Limbs and Branches
Tree limbs and branches can sustain severe damage during storms, posing a risk to both people and the tree itself. A large, damaged branch still attached to the tree could fall at any time and cause harm to someone. Calling a Mesa, Arizona, professional tree removal service right away is crucial since attempting to remove it on your own is not worth the danger.
Damage can also result when limbs break off and provide pests access to a tree. Removing broken branches and smoothing over sharp edges is crucial since insects view wounds in limbs as an invitation to establish a home there. It is dangerous to try this alone if you are working with heavy limbs.
Fallen Tree Tops
It's crucial to get a professional opinion when a tree top breaks off to determine whether it may be salvaged or needs to be cut down. Experts in tree removal from Mesa, Arizona, may be able to recover the tree if its crown is still intact.
However, if the tree's top is seriously harmed, pests and pathogens will be drawn to it and finally kill the tree.

Professional Tree Removal Services
We at Top Leaf Tree Care Services recognize the significance of expert tree removal services during a disaster. Besides checking the property for additional damage and advising you on how to continue, our expert crew can safely and effectively remove any fallen trees.
Our certified arborist can professionally assess the condition and counsel you on the best course of action. Contact Top Leaf Tree Care Solutions for the best tree care and tree removal programs in Mesa, AZ. We are committed to providing our customers with the highest quality service, so don't hesitate to contact us for help after a storm.
You can fill in the compact form below, and one of our experienced staff will be in touch. In addition, you can check more customer reviews on Google regarding our tree care services.

Fill in for a Direct Response