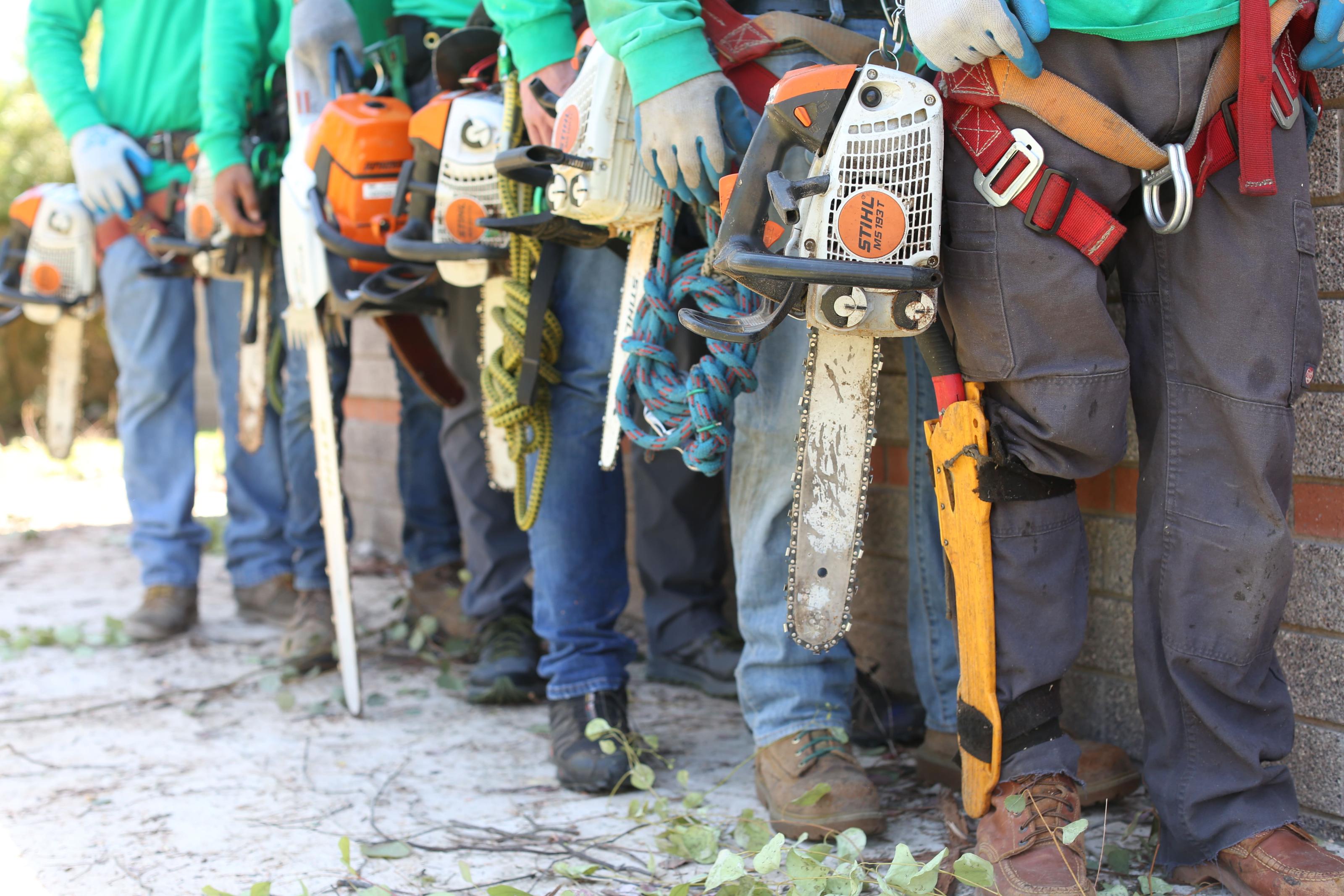 Top Leaf is the go-to tree service provider in Mesa, Arizona. We have been providing exceptional tree care services to homeowners and businesses for many years. One of our standout services is professional tree removal.
Trees can pose a hazard to your home when they become diseased or dead, which is why it is essential to invest in the best Mesa professional tree removal services from Top Leaf.
Top Leaf has a team of certified arborists who are experienced in handling many tree removal jobs, big or small. We use specialized equipment and follow strict safety protocols to ensure that the job is completed efficiently and safely, causing no damage to your property.
With Top Leaf's expertise, you can be confident your trees will be removed with minimal impact on your landscape.
The Dangers of Dead Tree
Dead trees are not only unsightly, but they can also pose a significant danger to people and property. Dead trees often fall during storms or high winds, which can cause damage to homes, vehicles, and even people. Mesa residents need to be especially vigilant in dead trees because of the area's frequent dust storms and monsoon season.
Besides the physical dangers of falling dead trees, they can also attract pests like termites and rodents.
These pests can quickly spread from the dead tree into nearby homes or other structures, causing significant damage that could have been avoided with proper tree removal.
To prevent these dangers from becoming a reality in your own yard or neighborhood, it's essential to regularly inspect any trees on your property and have them removed if they show signs of decay or disease. Don't wait until it's too late–take action now before a dangerous situation arises.
The Benefits of Mesa Professional Tree Removal from Top Leaf
With tree removal, Top Leaf has you covered. Removing trees can be a tricky and dangerous process that requires the skill and expertise of professionals.
Mesa professional tree removal from Top Leaf provides a range of benefits that make it an excellent choice for homeowners and businesses alike.
One of the most significant benefits of working with Top Leaf for your Mesa professional tree removal needs is safety. Trying to remove trees yourself can be incredibly dangerous, especially if you don't have experience or the right equipment.
With Top Leaf's highly trained professionals your property will be protected, and no one will get hurt during the process.

Schedule Mesa Professional Tree Removal from Top Leaf Today!
Seeking a reliable and professional Mesa trimming service for your cannabis plants? Look no further than Top Leaf!
Our team of expert tree removal experts deliver you with the highest quality removal services. Whether you're looking to schedule a onetime trim on healthy trees, or dead ones need removal, we are here to help.
So why wait? Schedule Mesa professional tree removal with Top Leaf today and experience the difference our tree care services can make.
Contact us now to learn more about our pricing and availability, or simply fill out our online scheduling form for quick and easy booking.
In addition, you can check more customer reviews on Google regarding our tree care services.

Fill in for a Direct Response