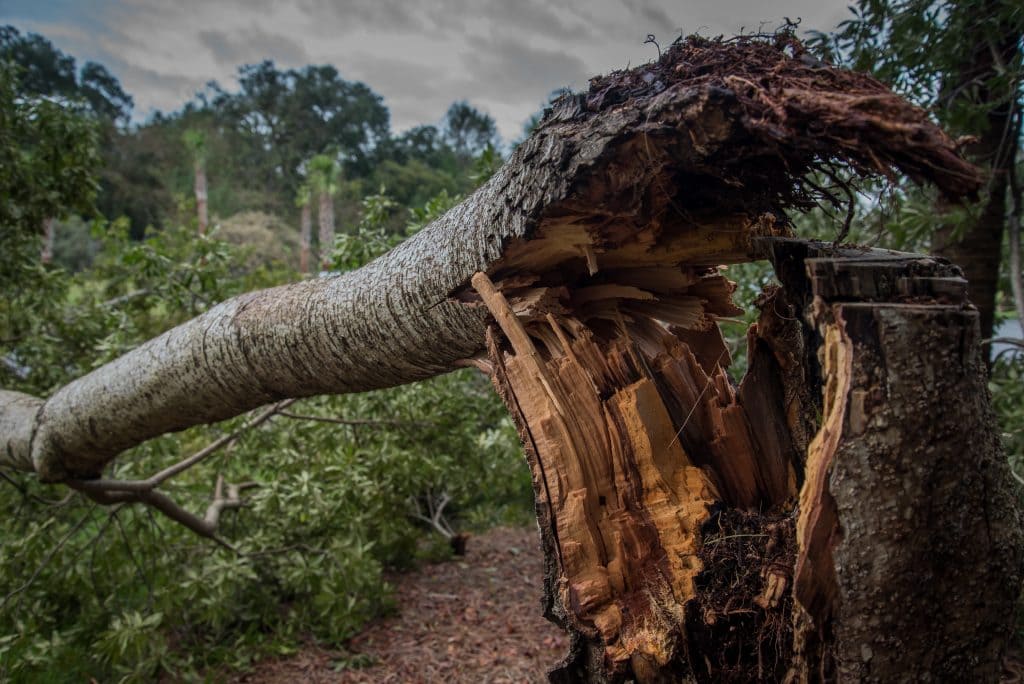 At Top Leaf Tree Service, the importance of maintaining a pristine landscape in Arizona is vital. The monsoon season can wreak havoc on trees and shrubs, leaving behind debris to damage your property or become a breeding ground for pests. That's why we offer professional monsoon cleanup services to help keep your landscape looking beautiful year-round.
Our experts are well-equipped to handle any tree maintenance needs you may have during the monsoon season. From trimming overgrown branches to remove fallen trees, we'll work quickly and efficiently to ensure your property is safe and free from any potential hazards. We use only the latest techniques and equipment to guarantee top-notch results every time.
Why Monsoon Season Requires Professional Cleanup Services
Monsoons can damage your property by bringing down trees, breaking branches, scattering trash, and causing damage to the environment. Hiring a professional cleanup service will help you quickly get your property looking good again.
Professional cleanup services have the tools and equipment to safely remove any fallen trees or branches from your land. They have cars with cranes that can pick up big pieces of trash without causing more damage to the area.
They also have chainsaws and chipper tools to cut down trees and branches and make mulch or wood chips out of them.
We have trained technicians who work for professional cleanup services to know how to handle dangerous things like sharp items or electrical wires that the storm has exposed.
If you tried to clean up these things on your own, you might get hurt or hurt someone else, which would make the problem worse. In conclusion, it's important to get help from professionals like us at Top Leaf Tree Service to clean up after a storm in Scottsdale so that damaged properties can be fixed safely.
Expert Monsoon Cleanup Services by Top Leaf Tree Service
Top Leaf Tree Service knows monsoons may damage yards and gardens. That's why we provide professional monsoon cleanup. Our experts can handle any post-storm cleanup project.
We remove fallen trees and branches, clear yards and gardens, and make your property safe for you and your family. We plant trees to replace storm-damaged ones.
Our team prides themselves on offering excellent customer service. Storm damage can be stressful, so we try to make the cleanup procedure as easy as possible.

Trust Top Leaf Tree Service Scottsdale for a Clean and Safe Landscape
At Top Leaf Tree Service, we understand the importance of maintaining a clean and safe landscape. That's why we offer various tree services to keep your outdoor space looking its best. Whether you need regular pruning, tree removal, or stump grinding, our team has the expertise and equipment to get the job done quickly and efficiently.
One of our specialties is stump grinding, which involves removing unsightly tree stumps from your property. Our professional stump grinders use state-of-the-art equipment to grind down even the largest stumps, leaving your yard looking clean and free of tripping hazards.
Regarding caring for your trees and landscaping needs, trust Top Leaf Tree Service for reliable and professional service every time. Contact us today to schedule an appointment with one of our experienced technicians!
You can fill in the compact form below, and one of our experienced staff will be in touch. In addition, you can check more customer reviews on Google regarding our tree care services.

Fill in for a Direct Response