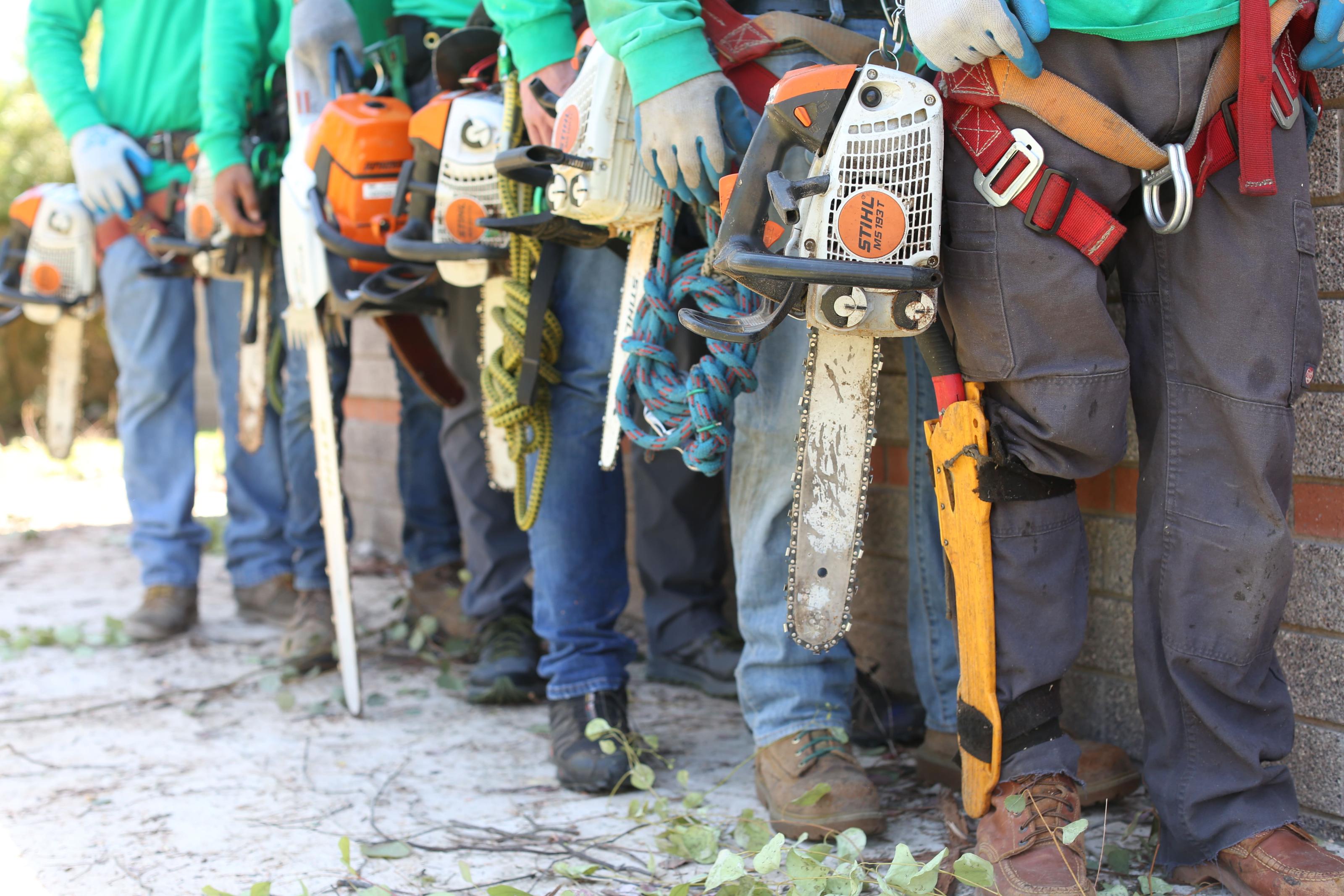 Removing trees is difficult or safe, but if one is dead, dying, or in the way of your property, it needs to come down.
Top Leaf Tree Service offers reliable and efficient tree removal in the Queen Creek, Arizona. Find out how to safely cut down a tree and what you can gain by reading this helpful advice.
The Tree Removal Process:
Ascertaining the tree's safety for removal is the first stage in tree lopping. Top Leaf Tree Service's arborists will consider the tree's size, placement, and any dangers while they conduct their inspection.
Once Top Leaf Tree Service's arborists have concluded that cutting down a tree is necessary, they will carefully plan the operation to ensure the utmost worker and customer safety. This could necessitate the use of specialist tools or techniques and the approval of relevant authorities if the tree is situated in a restricted region.
The removal method starts with reducing the tree's branches to an appropriate size. Professional tree trimmers will next cut down the tree and remove the stump. If necessary, we shall dig up the roots and kill the tree.
After the tree is cut down, the arborists will clear the area of any leftover debris. We'll grind it down to ensure the stump doesn't grow back.
The Benefits of Tree Removal:
The removal of trees can improve the safety of an area. A tree should be removed from your land if it is dead, dying, or poses a risk to anyone or anything on the property.
Raising Property Worth: If you have a tree on your property that is dead, dying, or overgrown, getting rid of it might increase your yard's curb appeal and, thus, its value.
A sick tree can infect other trees in the area, leading to a devastating domino effect of tree mortality. Taking down the tree will stop the disease from spreading to neighboring trees.
Clearing the way for new landscaping or expanding existing plants and trees is another benefit of tree removal. It can let in more natural light, which is excellent for your garden and lawn.

Get Help From Premium Queen Creek Tree Removal
Top Leaf Tree Service employs certified arborists with the experience and training to remove trees without causing damage to the surrounding area or anyone on the property. We remove your tree quickly and safely with innovative tools and methods. Tree trimming, planting, and upkeep are all part of our offerings.
If you need a tree removed in Queen Creek, Arizona area, call Top Leaf Tree Service now. We are fully equipped to handle all your tree removal needs and offer free estimates.
We're just a phone call away. Contact us today to schedule your service.
You can fill in the compact form below, and one of our experienced staff will be in touch. In addition, you can check more customer reviews on Google regarding our tree care services.

Fill in for a Direct Response