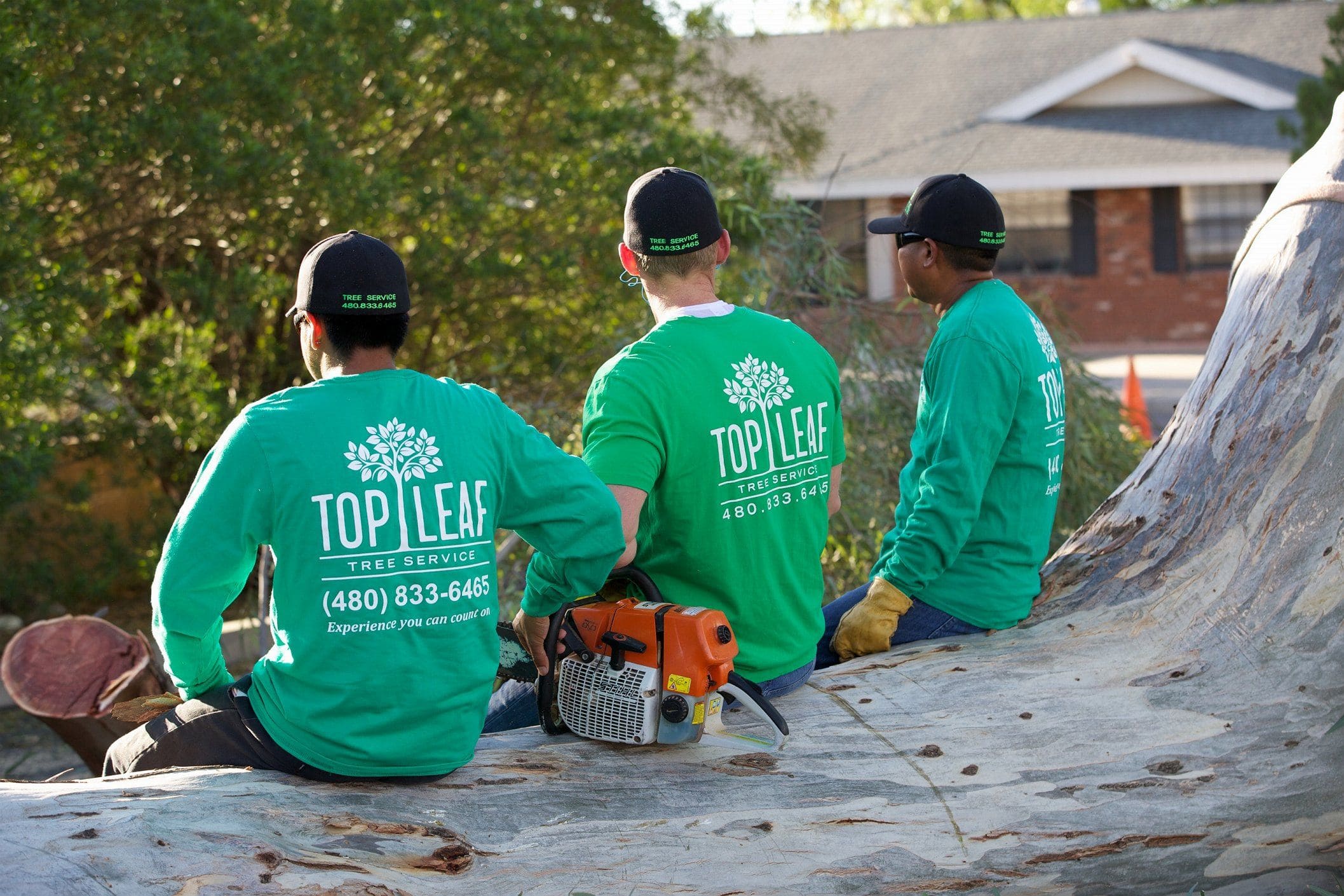 Top Leaf Tree Service is dedicated to preserving the legacy of Chandler, Arizona's historical trees through our expert tree care services.
As a trusted tree care provider in Chandler, we understand the significance of these majestic trees and the importance of their preservation for future generations. Join us in our mission to maintain Chandler's trees' beauty, health, and historical value.
Identifying and Preserving Historical Trees
Chandler is home to a rich history, and its trees play a vital role in capturing the essence of the past. At Top Leaf Tree Service, we specialize in identifying and preserving historical trees that have cultural, historical, or sentimental value.
Our certified arborists have the knowledge and expertise to assess these trees' health and structural integrity. By implementing proper pruning techniques and treatments, we aim to extend the lifespan and vitality of these remarkable specimens.
Regarding historical trees, our team understands the need for a delicate approach. We consider each tree's unique characteristics and requirements, ensuring that preservation efforts are tailored to their specific needs. By partnering with Top Leaf Tree Service, you can be confident your historical trees will receive the care and attention they deserve.
The Importance of Chandler Tree Care
Tree care is essential for Chandler's urban forest's overall health and well-being. Regular tree care not only enhances the aesthetic appeal of the community but also promotes environmental sustainability.
Top Leaf Tree Service offers a comprehensive range of tree care services in Chandler to ensure the longevity and vitality of your trees.
One of our primary services is tree fertilization, which provides essential nutrients to promote healthy growth and development.
Our arborists use specialized techniques and high-quality fertilizers to address specific nutrient deficiencies and optimize the health of your trees. With our expertise, you can expect healthier, more resilient trees to withstand the challenges of Chandler's climate.
Besides tree fertilization, Top Leaf Tree Service specializes in tree planting. We work closely with property owners to select the right tree species for their needs and environmental conditions.
Our team ensures proper planting techniques, including site preparation, correct placement, and post-planting care. By choosing Top Leaf Tree Service for your tree-planting needs, you are investing in Chandler's urban landscape's future beauty and sustainability.

Join Top Leaf Tree Service in Preserving Chandler History—Schedule Tree Care Today!
Preserving Chandler's historical trees is a collective responsibility, and Top Leaf Tree Service invites you to join us in this important endeavor. By scheduling regular tree care services, you preserve Chandler's legacy and ensure a vibrant urban forest for future generations.
Choose Top Leaf Tree Service for professional tree care services in Chandler, Arizona. Together, we can make a difference in preserving Chandler's trees' beauty and historical value. Contact us today and take the first step towards a healthier, more vibrant urban forest.
In addition, you can check more customer reviews on Google regarding our tree care services.

Fill in for a Direct Response