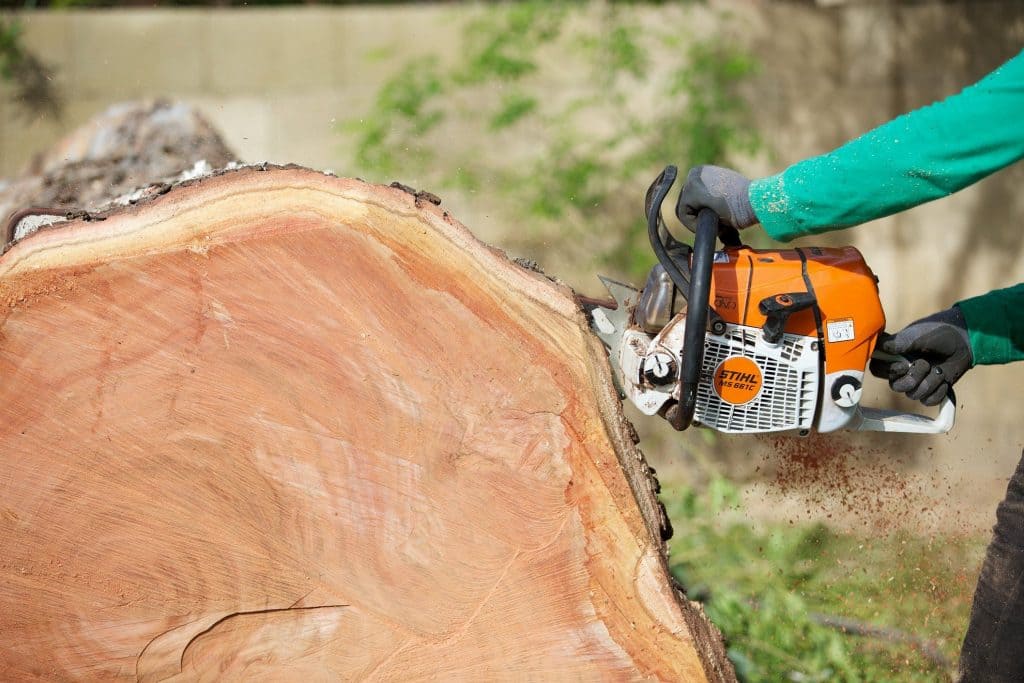 Are you looking for a reliable and affordable stump removal service in Phoenix, AZ? Look no further than Top Leaf Tree Service! Our team provides professional stump removal services that suit your needs.
Not only do we provide full-service stump grinding, but we're also available for a free estimate so you can get an idea of the cost before committing to the job.
Benefits of Top Stump Grinding
Top Stump Grinding is a great way to remove unwanted tree stumps and improve the appearance of your property. It can also help reduce maintenance costs and increase safety by eliminating tripping hazards and preventing weed growth.
It will help prevent future damage to nearby structures, sidewalks, driveways, or other landscaping features.
Stump grinding helps promote the healthy regrowth of trees by allowing more nutrients to reach the roots and providing an aesthetically pleasing look to any landscape.
The cost of stump grinding services varies depending on the size and number of stumps that need to be removed. Still, often provide significant savings compared to traditional removal methods. A Top Leaf Tree Service professional can provide quick and efficient stump grinding services that will ensure a safe and successful job in no time!
Advantages of Hiring a Professional
Hiring a professional for tree services can help you save time and money. Professionals know to carry out efficient stump grinding, leaving your lawn pristine. Our expertise and specialized equipment allow professionals to finish the job quickly and safely with minimal disruption to your home or business.
We are also well-versed in tree preservation techniques, which will ensure that your trees remain healthy and beautiful for years to come. Professionals understand the importance of adhering to safety regulations and local ordinances; this reduces the risk of liability-related accidents or issues on a property owner's end.
Last, hiring a professional service like Top Leaf Tree Service guarantees quality workmanship as we provide warranties on our services, giving you peace of mind that your property is in expert hands.

How to Find a Phoenix Stump Grinding Service
It's easy to see why The Top Leaf Tree Service is the best choice for stump grinding services in Phoenix, AZ. We are committed to providing superior customer service, and our team of experts will ensure that your stump removal job is done efficiently and safely.
Whether you need a single tree removed or a lot cleared, we have the tools and experience to get the job done right.
Our certified arborists from Top Leaf Tree Service in Phoenix, AZ, are highly trained in providing quality tree trimming services. So contact Top Leaf today and let us help you make your property more valuable!
You can fill in the compact form below, and one of our experienced staff will be in touch. In addition, you can check more customer reviews on Google regarding our tree care services.

Fill In For A Quick Response