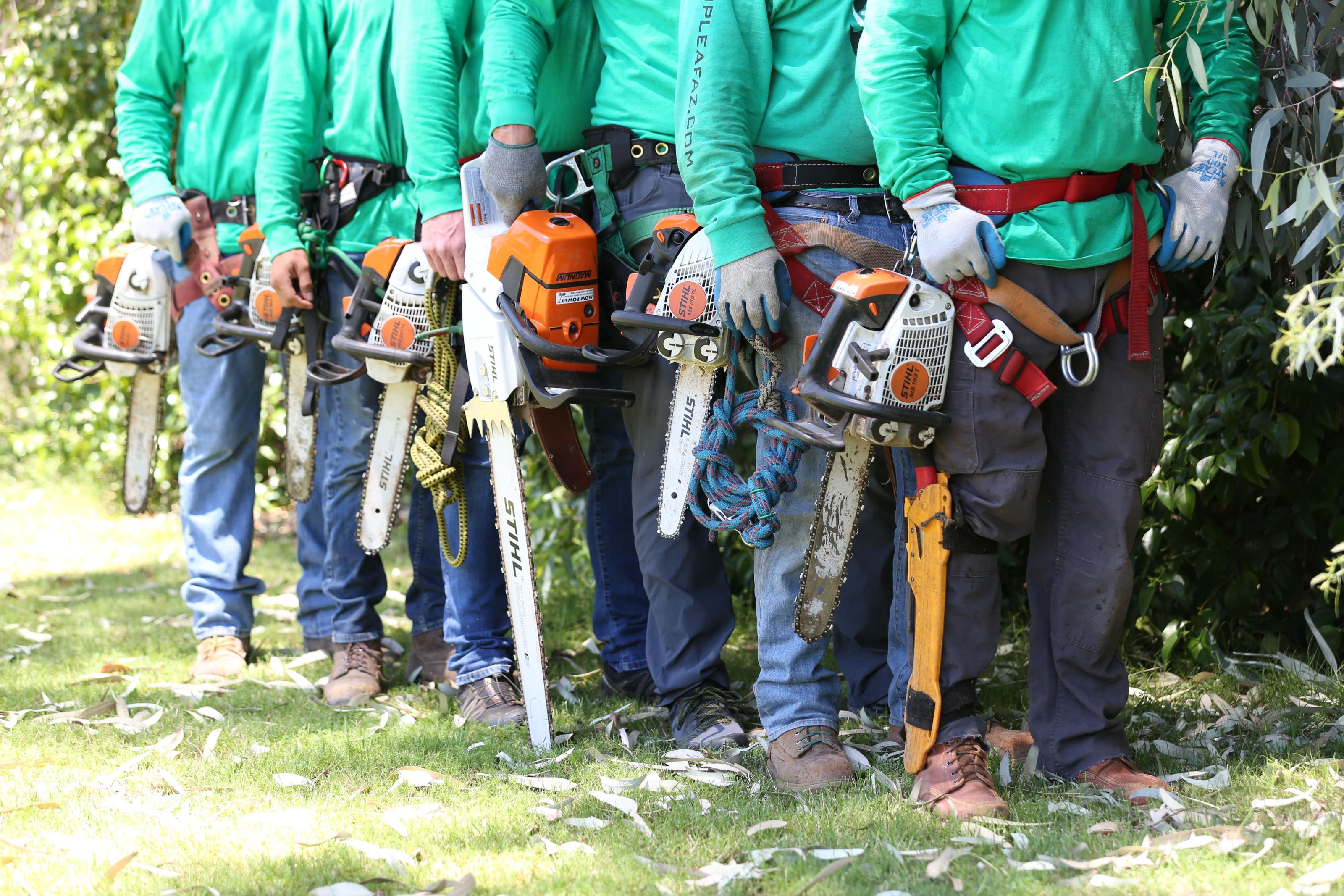 The last thing you want to be concerned about during a storm is the security and health of your trees. Unfortunately, severe winds and heavy rains can seriously hurt your trees, increasing the likelihood that they will fall and harm your home and loved ones.
Therefore, having a strategy for urgent storm damage tree removal is essential. Top Leaf Tree Service in Paradise Valley, Arizona, is here to assist you in being ready for anything and to safeguard your property.
The Value of Emergency Tree Removal Services for Storm Damage
Your trees may sustain a variety of damages from broken limbs to uprooted trunks during storms. These problems can develop into deadly situations if ignored.
A storm-damaged tree's potential to fall at any time could harm your property and endanger people. Therefore, it's essential to hire a reputable tree removal service to take care of any damage as soon as it occurs.
Why Choose Top Leaf Tree Service in Paradise Valley, AZ
For many years, Top Leaf Tree Service has offered the Paradise Valley, Arizona area professional tree care services. Any issue involving trees can be handled by our team of licensed arborists because they are knowledgeable and experienced.
We remove damaged trees and branches safely and effectively using cutting-edge tools and methods, reducing the possibility of further harm coming to your property.
You may be confident that assistance is just a phone call away because our staff is on call around-the-clock for emergency storm damage tree removal services. We are aware of the severity of the situation and will act immediately to protect your property.
Services for Comprehensive Tree Care
To maintain your trees healthy and robust, Top Leaf Tree Service offers a variety of tree care services in addition to the removal of damaged trees. We have the knowledge to keep your trees in top shape, from tree pruning and fertilization to disease detection and treatment.
For individuals who want to bolster the number of trees on their property, we also provide tree-planting services. To guarantee your new trees grow, our staff will work with you to select the best species for your site and will provide the right planting and maintenance instructions.

Where To Get Premium Tree Care Services
Plan for emergency tree removal services before a storm comes. To arrange a property inspection and learn more about our comprehensive tree care services, call Top Leaf Tree Service in Paradise Valley, Arizona, right away.
We're just a phone call away, Contact us today to schedule your service.
You can fill in the compact form below, and one of our experienced staff will be in touch. In addition, you can check more customer reviews on Google regarding our tree care services.

Fill In For A Quick Response