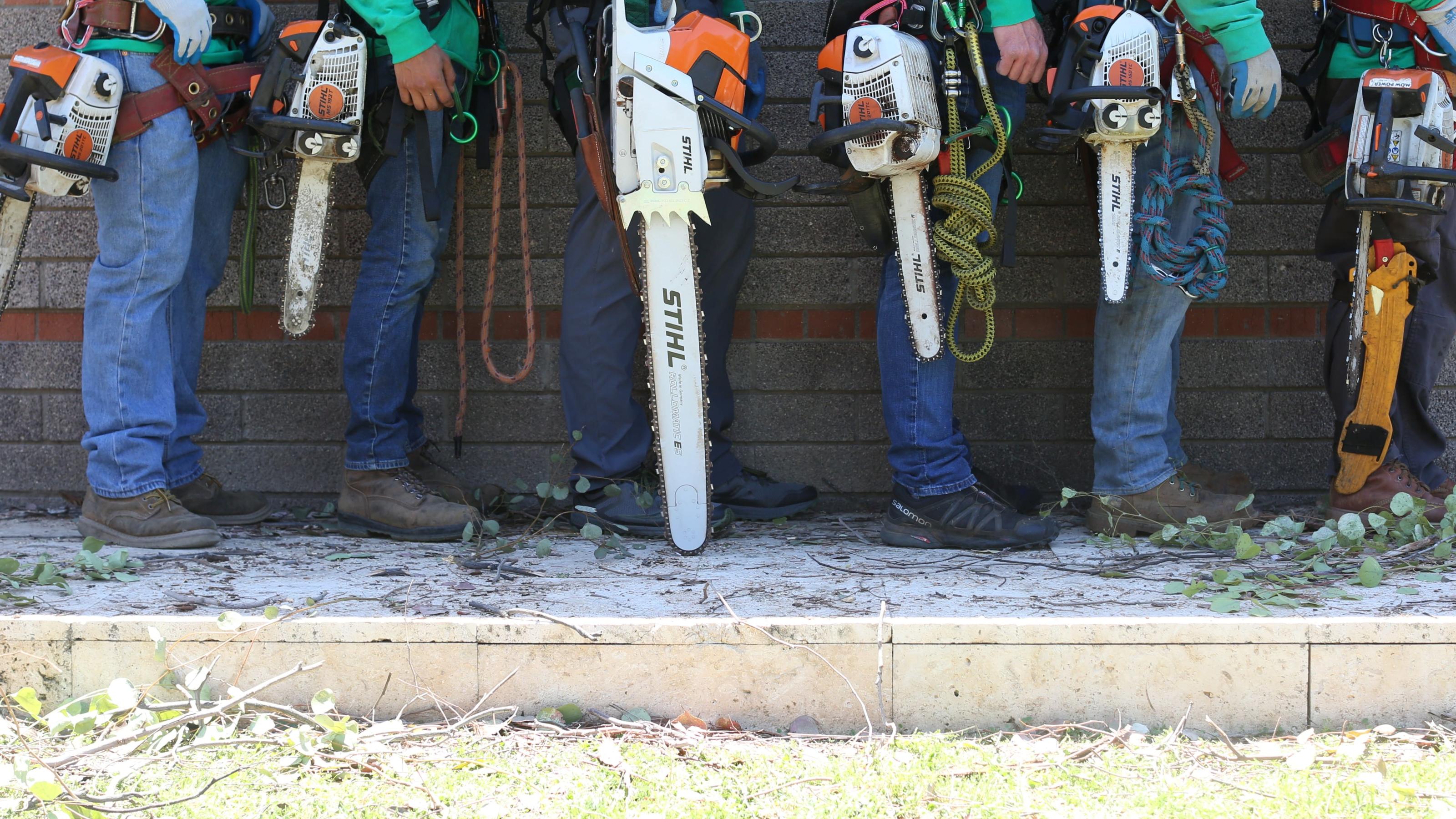 When monsoon season hits Tempe, AZ, it can leave a trail of damage in its wake. From fallen branches to uprooted trees, the aftermath can be overwhelming for homeowners. But with Top Leaf Tree Services by your side, you don't have to tackle the mess alone.
Here at Top Leaf, we pride ourselves on being the experts in the monsoon clean up. Our team of skilled professionals has the knowledge, tools, and experience needed to get your property back to pre-monsoon condition in no time.
Comprehensive Monsoon Clean Up Services
At Top Leaf Tree Services, we offer various services to address all your monsoon clean up needs. Our team will assess the damage, remove any fallen debris, and dispose of it in an eco-friendly manner.
We'll also trim any damaged branches, and repair or remove any trees that have suffered irreversible damage.
Top-Notch Equipment and Techniques
We use only the latest equipment and techniques to ensure a thorough and efficient monsoon clean-up process.
Our team is equipped with chainsaws, wood chippers, and other specialized tools to handle any job, big or small. We also employ techniques like pruning, cabling, and bracing to protect your trees from future monsoon damage.
Affordable and Reliable Service
At Top Leaf Tree Services, we understand monsoon clean up can be an unexpected expense. That's why we offer competitive pricing without sacrificing the quality of our service.
We're also available 24/7 to provide emergency services, so we will be there when you need us most.

Trustworthy and Experienced Professionals
When you choose Top Leaf Tree Services for your monsoon clean up needs, you can rest easy knowing you're working with a team of experienced professionals. We're fully licensed and insured, and our team has the expertise needed to handle any situation that may arise during the cleanup process.
Don't let monsoon season leave you with a mess in your hands. Contact Top Leaf Tree Services today for comprehensive, reliable, and affordable monsoon clean up in Tempe, AZ.
You can fill in the compact form below, and one of our experienced staff will be in touch. In addition, you can check more customer reviews on Google regarding our tree care services.

Fill in for a Direct Response