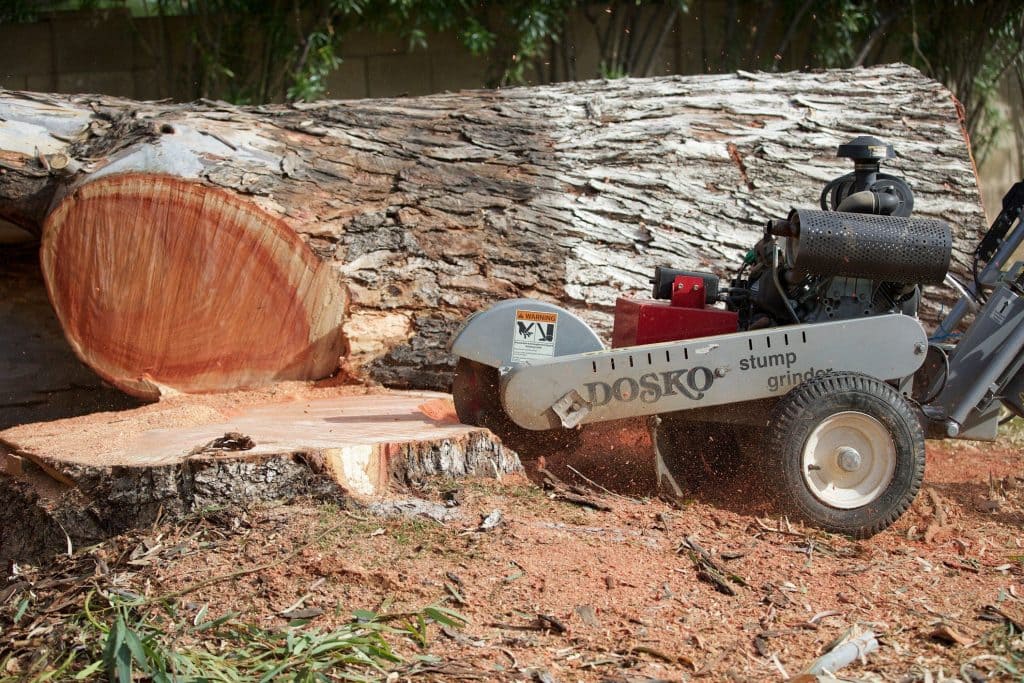 Top Leaf Tree Service offers stump grinding services in Paradise Valley, AZ, to help make your garden look fine. With years of experience in the tree service industry, our team of experts is equipped with the right tools and equipment to remove unsightly tree stumps from your property.
At Top Leaf Tree Service, we prioritize customer satisfaction by providing quality work at affordable prices.
Our team takes pride in their workmanship and attention to detail for stump grinding in Paradise Valley, AZ.
Make Your Garden Look Its Best with Stump Grinding
Stump grinding also allows you to plant new trees or install a new landscape design in the same spot. By getting rid of stumps, you are ensuring your garden remains healthy and aesthetically pleasing.
At Top Leaf, we offer professional stump grinding services that guarantee efficient removal of stumps with minimal disruption to the surrounding area.
Our team has state-of-the-art equipment to grind any size stump quickly and safely. We also have skilled technicians who assess each situation carefully and determine the best approach based on your specific needs.
Get the Job Done Right with Stump Grinding
Stump grinding is an important step in tree removal. It involves using a machine equipped with a rotating cutting wheel to grind the stump and roots into small pieces.
This process eliminates the unsightly stumps to be hazardous for walking, mowing or playing on your lawn while also preventing regrowth of the tree. Stump grinding professionals are trained to remove stumps quickly, safely, and efficiently.
If you have recently removed a tree from your property, it is essential to have stump removal done right away. Leaving the stump behind can cause potential hazards, like tripping over it or insect infestations which can spread throughout your garden in no time.
Hiring professional services ensures complete removal of all parts of the stump, including its roots and surrounding soil.

Let Us Help You Make Your Garden Look Its Best with Paradise Valley Stump Grinding
Paradise Valley Stump Grinding is the ultimate solution for all your garden needs. We understand how frustrating it can be to have unsightly tree stumps in your backyard, and that's why we offer professional stump grinding services to help you reclaim your outdoor space.
Our team of experts is experienced in handling different stumps, ensuring timely service delivery.
Don't let those annoying tree stumps ruin the beauty of your garden any longer! Let the professionals at Top Leaf in Paradise Valley handle stump grinding for you.
Contact us today and schedule an appointment with us to get started on making your garden look its best!
Our expert arborists are ready to help you make the most out of your outdoor space. You can fill in the compact form below, and one of our experienced staff will be in touch. In addition, you can check more customer reviews on Google regarding our tree care services.

Fill in for a Direct Response