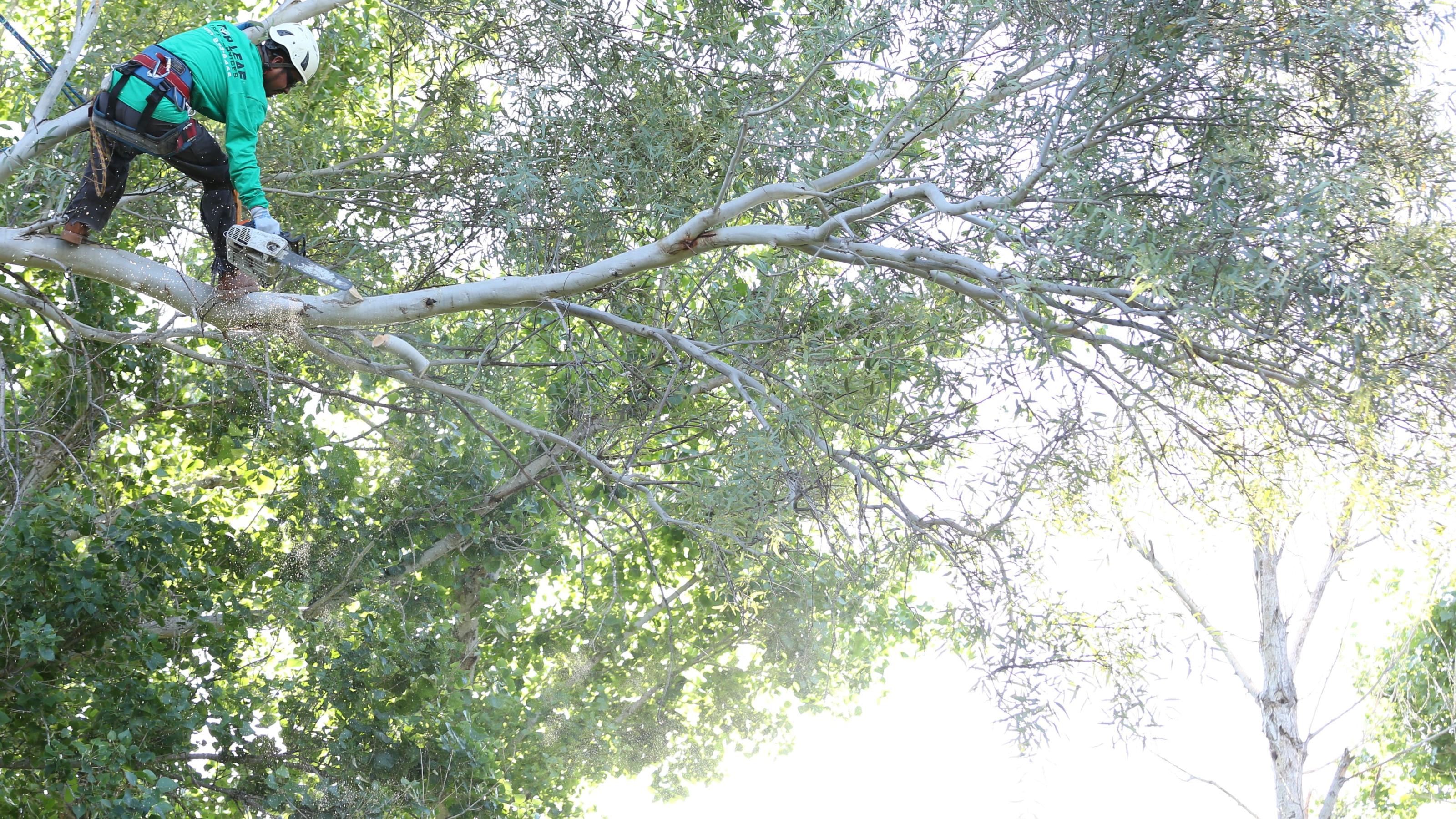 Post-storm cleanup is essential to keep your property healthy and safe after a monsoon hits. Regular maintenance of your landscape helps in preventing damage caused by the storm, such as broken branches, fallen trees, and water accumulation.
Not only does cleaning up after a monsoon make your property look presentable, but it also prevents any potential hazards that may harm anyone on the premises.
At Top Leaf Tree Service, we understand how important it is to keep your landscape tidy all year round. Our team of professionals provides exceptional post-storm cleanup services that ensure the safety and health of your property. We offer an extensive range of services tailored to meet our clients' needs and budget while providing high-quality workmanship.
Preparing for Monsoon Season
Preparing for Monsoon Season is an essential task for residents of Arizona. Monsoons can cause significant damage to homes, buildings, and trees in the area. At Top Leaf Tree Service, we understand the importance of preparing your trees for monsoon season.
Our team of experts offers comprehensive tree care services that will ensure your trees are healthy and ready to withstand the heavy winds and rains.
Our team at Top Leaf Tree Service provides a wide range of services to help prepare your trees for monsoon season. We offer tree trimming and pruning services to remove diseased or dead branches that could potentially fall during a storm.
How Clean Up Improves Property Value
Clean up is an essential aspect of property maintenance, and it can significantly impact the value of a property.
At Top Leaf Tree Service, we understand that trees and shrubs must be trimmed regularly and debris should be removed to keep your yard tidy. We offer clean-up services that not only enhance the appearance of your property but also increase its resale value.
When you have a well-maintained lawn with no dead branches or leaves lying around, this creates a positive image for your property. Your neighbors will appreciate it too because overgrown vegetation can be an eyesore.
Keep Your Property Safe and Beautiful—Schedule Monsoon Clean Up with Top Leaf Tree Service
As monsoon season approaches, it is important to ensure that your property remains safe and beautiful despite the heavy rains and strong winds. At Top Leaf Tree Service, we understand that trees can pose a significant threat during this time of year, which is why we offer monsoon clean up services to help keep your property secure.
Our team of experienced professionals are equipped with the necessary tools and expertise to handle any tree-related issues that may arise during the monsoon season.
From pruning branches that may be at risk of falling due to high winds, to removing dead or diseased trees that may become hazardous during heavy rainfalls or lightning strikes, Top Leaf Tree Service has you covered.

Don't wait until it's too late! Schedule your monsoon clean up with us today and enjoy peace of mind knowing that your property is well-maintained and protected from potential damage. Contact us now for more information on our services and pricing options.

Fill In For A Quick Response