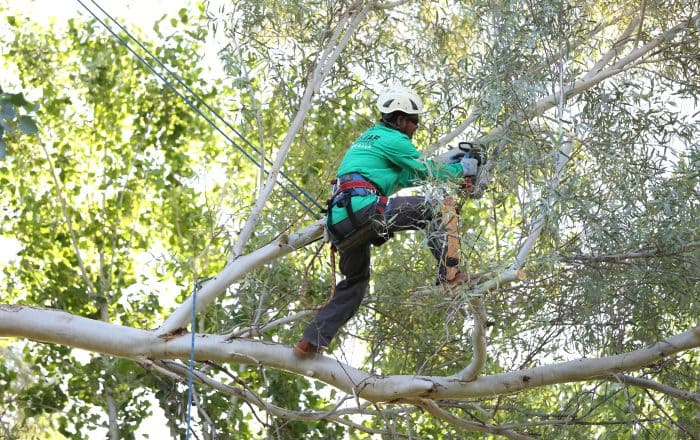 As a homeowner, keeping your trees in shape is crucial not only for aesthetic purposes but also for safety reasons. Overgrown trees can pose a risk to your property and the people living in it. That's why professional tree trimming services are essential for maintaining healthy and beautiful trees.
At Top Leaf Tree Services in Scottsdale, AZ, we offer top-notch tree trimming services that will keep your trees in perfect shape all year round.
Why You Need Professional Tree Trimming Services
Regular tree trimming is vital in ensuring your trees remain healthy and safe. When you hire professional tree trimmers like Top Leaf Tree Services, we will inspect your trees to determine their health and identify any potential hazards.
We will also trim branches that are diseased, dead, or damaged, which might fall and cause harm to your property or anyone around. Regular trimming will also improve the tree's overall health and appearance.
How We Do It
At Top Leaf Tree Services, we use the latest equipment and techniques to trim your trees. Our team of professionals is highly skilled and trained to handle many trees, whether they are small or large.
We also prioritize safety during the trimming process, ensuring that there is no damage to your property or the surrounding areas. Our team will also clean up any debris after trimming, leaving your property tidy.
Benefits of Hiring Top Leaf Tree Services
When you hire Top Leaf Tree Services, you're not only getting professional tree trimming services, but you're also getting a team of experts who will go above and beyond to ensure your trees remain healthy and beautiful.
Our services are affordable, and we offer customized packages to suit your needs. We also offer emergency tree trimming services, so you can always count on us in case of any tree-related emergencies.

Contact Top Leaf Tree Services Today
If you're seeking professional tree trimming services, look no further than Top Leaf Tree Services in Scottsdale, AZ.
Our team of experts is here to keep your trees in shape and ensure that they remain healthy and beautiful all year round. Contact us today to schedule a tree trimming appointment and let us take care of the rest.
Our expert arborists are ready to help you make the most out of your outdoor space. You can fill in the compact form below, and one of our experienced staff will be in touch. In addition, you can check more customer reviews on Google regarding our tree care services.

Fill in for a Direct Response