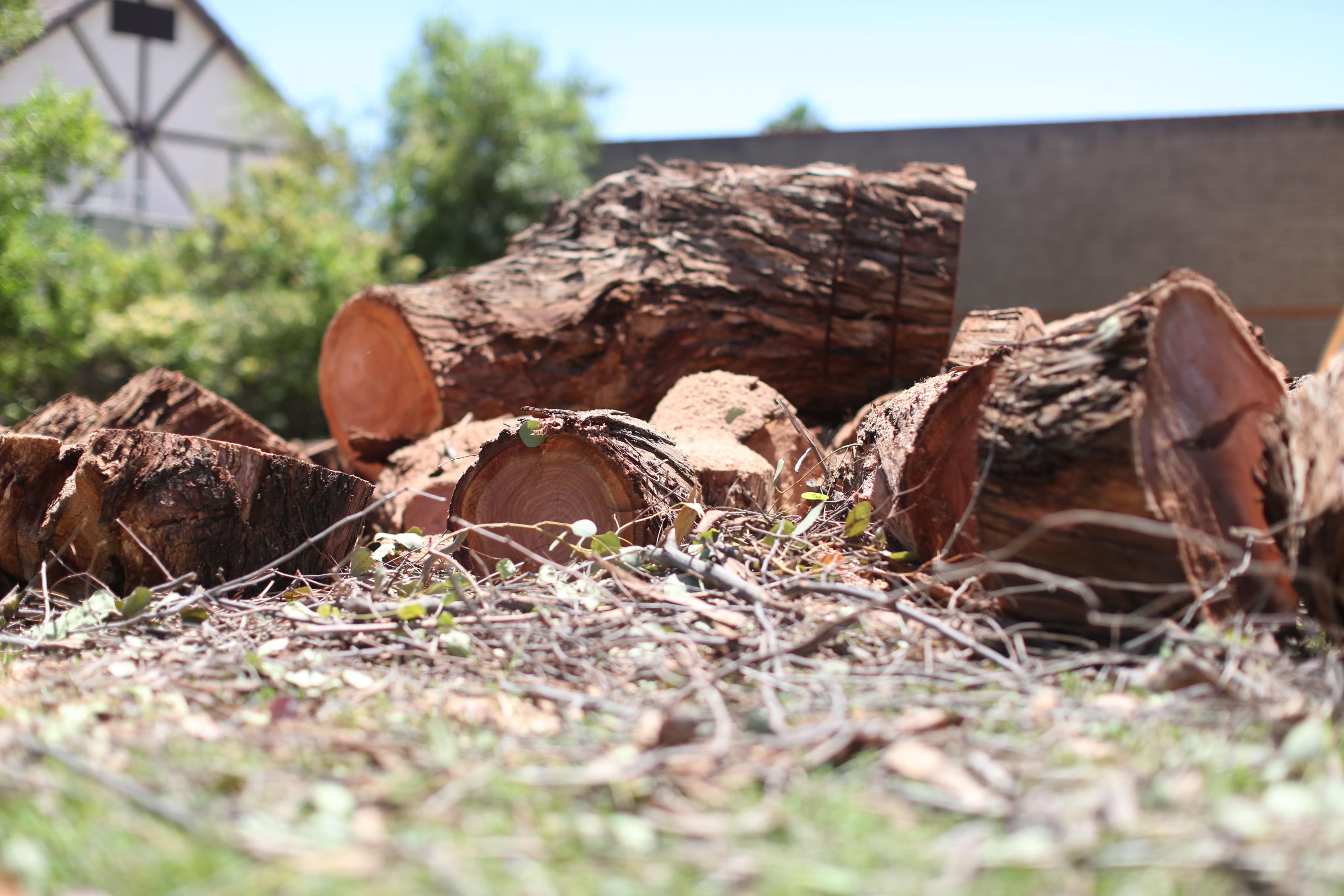 Are you seeking a way to make your yard in Chandler look neat and nice? Look no further than the stump grinding services offered by Top Leaf! We can help you get the yard of your dreams with our skills and information.
What is Stump Grinding?
By breaking up tree stumps, you can get rid of them from your yard. It means using a machine to get rid of the stump, which will make your yard look better and cleaner.
This is often done after a tree has been cut down, but it can also be done as a maintenance job to keep your yard looking nice.
Benefits of Stump Grinding
When you hire Top Leaf for stump cutting services, you'll get several benefits:
No more ugly stumps in your yard! Stump grinding gets rid of the stump, leaving your yard clean and nice.

Pests like termites and ants are less likely to live in your yard if you have your stumps ground down.

Increased safety: Grinding stumps can also make your yard safer because there won't be any big roots that could hurt someone.

The look of your yard will be better after you grind down the stumps, making it look more inviting and beautiful.
Why Choose Top Leaf?
At Top Leaf, we take pride in our stump grinding services. We have been in the tree care business for over 15 years, so we know what to do and how to do it right. We only use the best tools and methods to ensure your yard looks its best.
We also take safety seriously, and when we do our services, we always use the right safety gear. We are also fully protected, so you can be sure you are in expert hands.

Find the Best Stump Grinding Company in Chandler, AZ
Ready to change your yard? We'll be happy to give you a free quote and answer questions you may have.
We also offer various other tree care services to keep your land safe and beautiful. Don't hesitate to contact us today to schedule a free tree inspection and to take care of your tree needs.
You can fill in the compact form below, and one of our experienced staff will be in touch. In addition, you can check more customer reviews on Google regarding our tree care services.

Fill in for a Direct Response