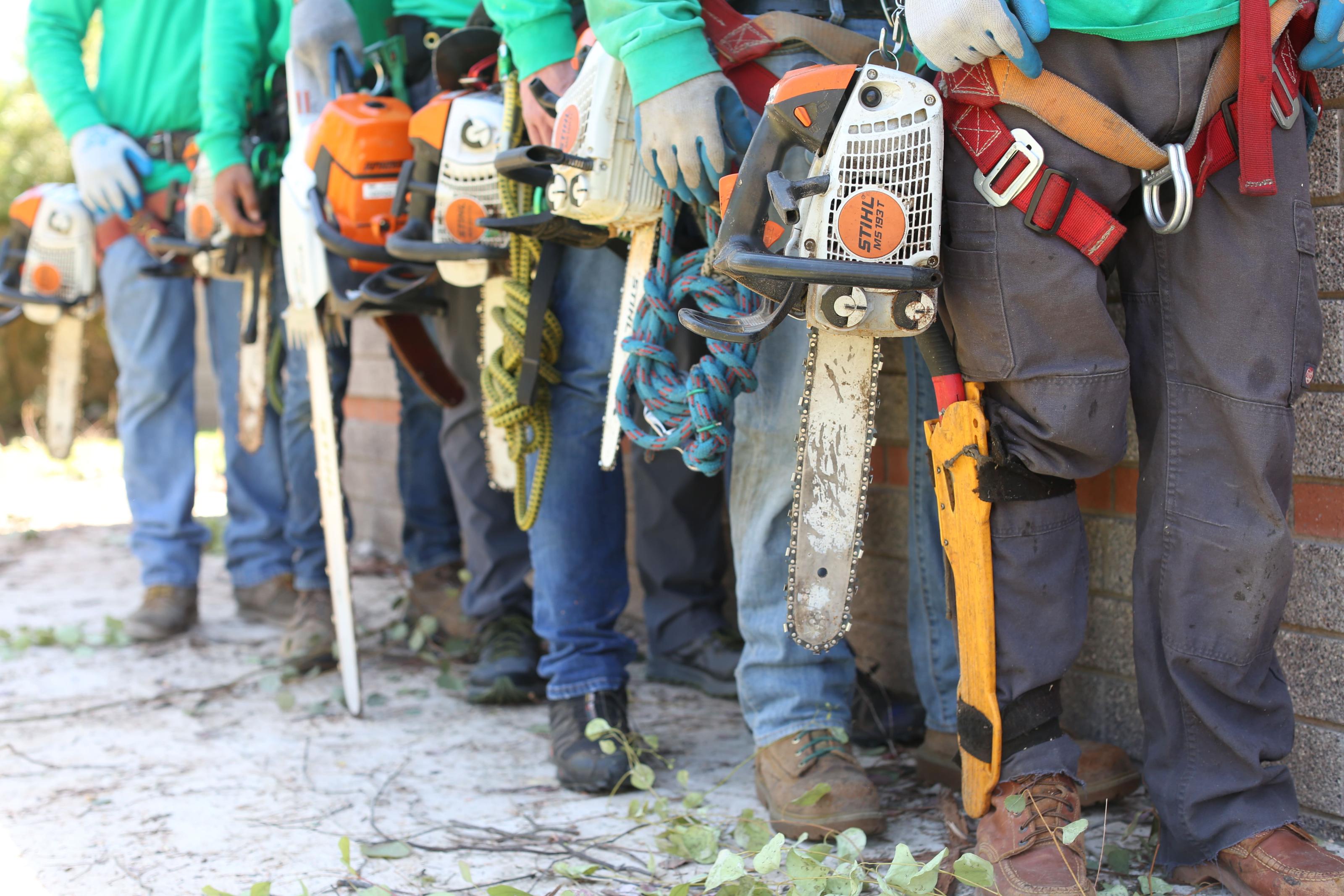 Preparing your yard for tree fertilization is essential to ensure the process goes smoothly and your trees receive the necessary nutrients. In this practical guide, we'll discuss the steps to prepare your yard for tree fertilization and introduce you to Top Leaf Tree Service, your trusted experts in tree care, including tree trimming and removal, in Paradise Valley, AZ.
Why Fertilize Your Trees?
Fertilization provides your trees with essential nutrients that may be lacking in the soil, promoting healthy growth and vitality. Well-fertilized trees are better equipped to withstand environmental stressors and resist diseases.
Top Leaf Tree Service: Your Tree Care Professionals
Before we dive into yard preparation, let's introduce you to Top Leaf Tree Service, your go-to experts for tree care in Paradise Valley. With their years of experience, they offer top-notch tree services, from trimming to removal, ensuring your trees' health and well-being.
Steps to Prepare Your Yard for Tree Fertilization:
Schedule a Consultation: Start by scheduling a consultation with Top Leaf Tree Service. Their arborists will assess your trees' condition, nutrient needs, and determine the appropriate fertilizer blend.
Clear Debris: Remove any debris, such as fallen leaves, branches, or clutter from the area around the base of the tree. This ensures a clean and accessible workspace for the tree care professionals.
Trim Nearby Branches: If there are low-hanging branches or branches that interfere with access to the tree's base, consider having them trimmed. This allows the tree care team to work effectively.
Water the Soil: It's a good practice to water the soil around the tree a day or two before the scheduled fertilization. Moist soil allows for better fertilizer absorption.
Mark the Tree: Clearly mark the tree that requires fertilization to avoid any confusion. This is especially important if you have multiple trees in close proximity.
Protect Sensitive Plants: If you have other plants or shrubs nearby, consider protecting them from potential fertilizer contact. Covering them with a tarp or plastic sheet can help.
Inform the Service Team: On the day of fertilization, communicate with the tree care professionals from Top Leaf Tree Service. Provide them with any specific instructions or information they may need.
Observe Post-Fertilization Care: After fertilization, follow any post-treatment care instructions provided by the tree care team. This may include watering or monitoring the tree's condition.

Professional Guidance
While these steps will help prepare your yard for tree fertilization, it's crucial to rely on the expertise of professionals like Top Leaf Tree Service. Their arborists will ensure that your trees receive the right nutrients in the right way, promoting their health and longevity.
In conclusion, preparing your yard for tree fertilization in Paradise Valley, AZ, involves a few simple steps that can make the process more efficient and effective. Ready to safeguard your trees and ensure their vitality? Reach out to Top Leaf today and book your essential maintenance appointment. Our expert team is eager to assist you in preserving your green companions.
If you prefer a quick and convenient option, fill out the form below, and one of our seasoned staff members will promptly get in touch. But don't just take our word for it—explore customer reviews on Google for a firsthand look at our exceptional tree care services.

Fill in for a fast response