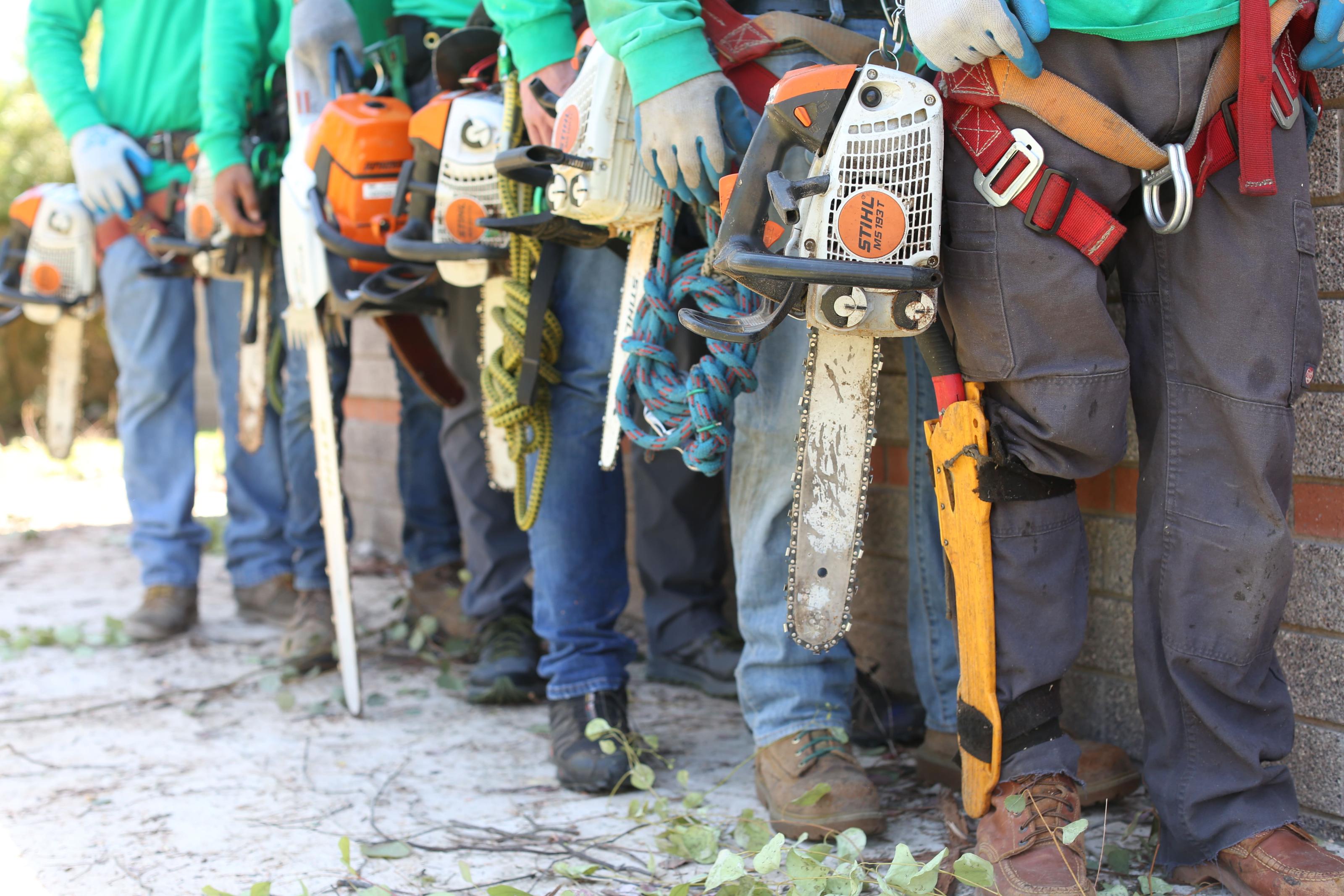 Monsoons in Queen Creek, Arizona, can bring heavy rains, strong winds, and lightning, often leading to storm damage and debris scattered across your property. In this article, we'll discuss the importance of timely cleanup after a monsoon and why Top Leaf Tree Service is your trusted partner for emergency storm damage cleanup in Queen Creek.
The need for prompt monsoon cleanup
After a monsoon, swift and efficient cleanup is essential for several reasons:
1. Safety: Monsoon storms can leave debris, fallen branches, and other hazards that pose immediate safety risks to you, your family, and your property.
2. Prevent Further Damage: Delaying cleanup can lead to additional damage. Fallen branches or debris can cause structural damage or harm to landscaping if not removed promptly.
3. Restoration: The sooner you initiate cleanup, the sooner you can restore your property to its pre-storm condition.
4. Insurance Claims: Promptly documenting and promptly addressing storm damage is crucial for insurance claims. Timely cleanup helps streamline the claims process.
Why Choose Top Leaf Tree Service for Monsoon Cleanup
Top Leaf Tree Service is your local expert for emergency storm damage cleanup in Queen Creek, AZ. Here's why you should trust us with your monsoon cleanup needs:
Our company specializes in monsoon cleanup and understands the urgency of the situation.
Our dedicated team is available 24/7 to respond promptly to your call, ensuring that the cleanup process begins as soon as possible.
Safety is our top priority, and we take all necessary precautions to remove storm debris safely.
With our deep understanding of the local climate and conditions in Queen Creek, we can provide efficient and effective cleanup services tailored to your yard's specific needs.
Top Leaf Tree Service: Prompt and Professional Monsoon Cleanup
After a monsoon in Queen Creek, AZ, it's crucial to initiate cleanup promptly to ensure safety, prevent further damage, and expedite property restoration. Contact Top Leaf today to schedule your maintenance appointment. Our team is ready to help you protect your trees and ensure their long-term health.
Alternatively, you can fill out the compact form below, and one of our experienced staff members will be in touch. In addition, you can check customer reviews on Google regarding our tree care services.

Fill in for a fast response