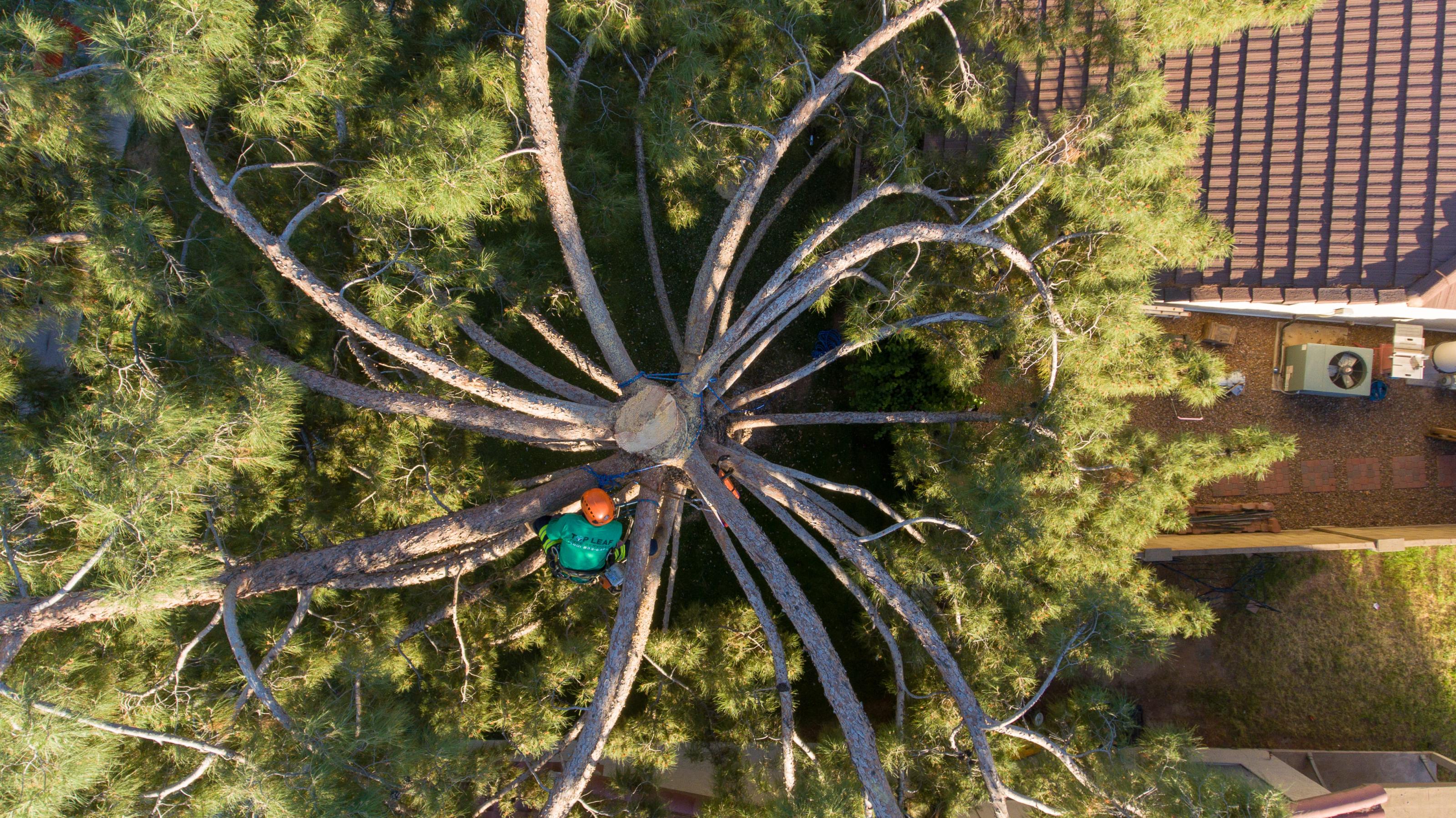 At Top Leaf, we have been providing Gilbert tree removal services for over 20 years. Our experienced team of certified arborists and well-trained crew members take great pride in our work. We are committed to leaving your yard better than before we arrived.
Why Choose Us for Gilbert Tree Removal?
We understand that tree removal can be a daunting task. That's why we make it our mission to provide excellent customer service, attention to detail, and superior results. Top Leaf is licensed, bonded, and insured, so you can trust us to get the job done right.
We use the latest technology and techniques to ensure that your tree removal needs are met quickly and safely. Our team has the experience and the tools to handle any size job, from small residential removal to large-scale commercial projects.
What Sets Us Apart
Besides our commitment to customer service, Top Leaf sets itself apart with its commitment to sustainability.
We always strive to leave your yard in better condition than when we arrived. We use wood chips and mulch to cover up any exposed roots, and make sure to haul away any debris. We also use eco-friendly methods to ensure that the trees we remove don't leave behind any toxins.
Our Services
At Top Leaf, we offer a variety of services for your tree removal needs. These include:
• Tree Debris Removal
• Tree Pruning
• Stump Grinding
• Tree Trimming
• Tree Planting
We can also provide consultation services to help you determine the best course of action for your trees. We can help you decide when it's time to remove a tree, or if it's in your best interest to keep it alive.

Where To Find Premium Tree Removal in Gilbert, AZ
If you're in need of reliable, sustainable tree removal services in Gilbert, AZ, look no further than Top Leaf. We can handle any job, big or small, and guarantee superior results. Contact us today and let us show you how we can leave your yard better than before.
You can fill in the compact form below, and one of our experienced staff will be in touch. In addition, you can check more customer reviews on Google regarding our tree care services.

Fill In For A Quick Response