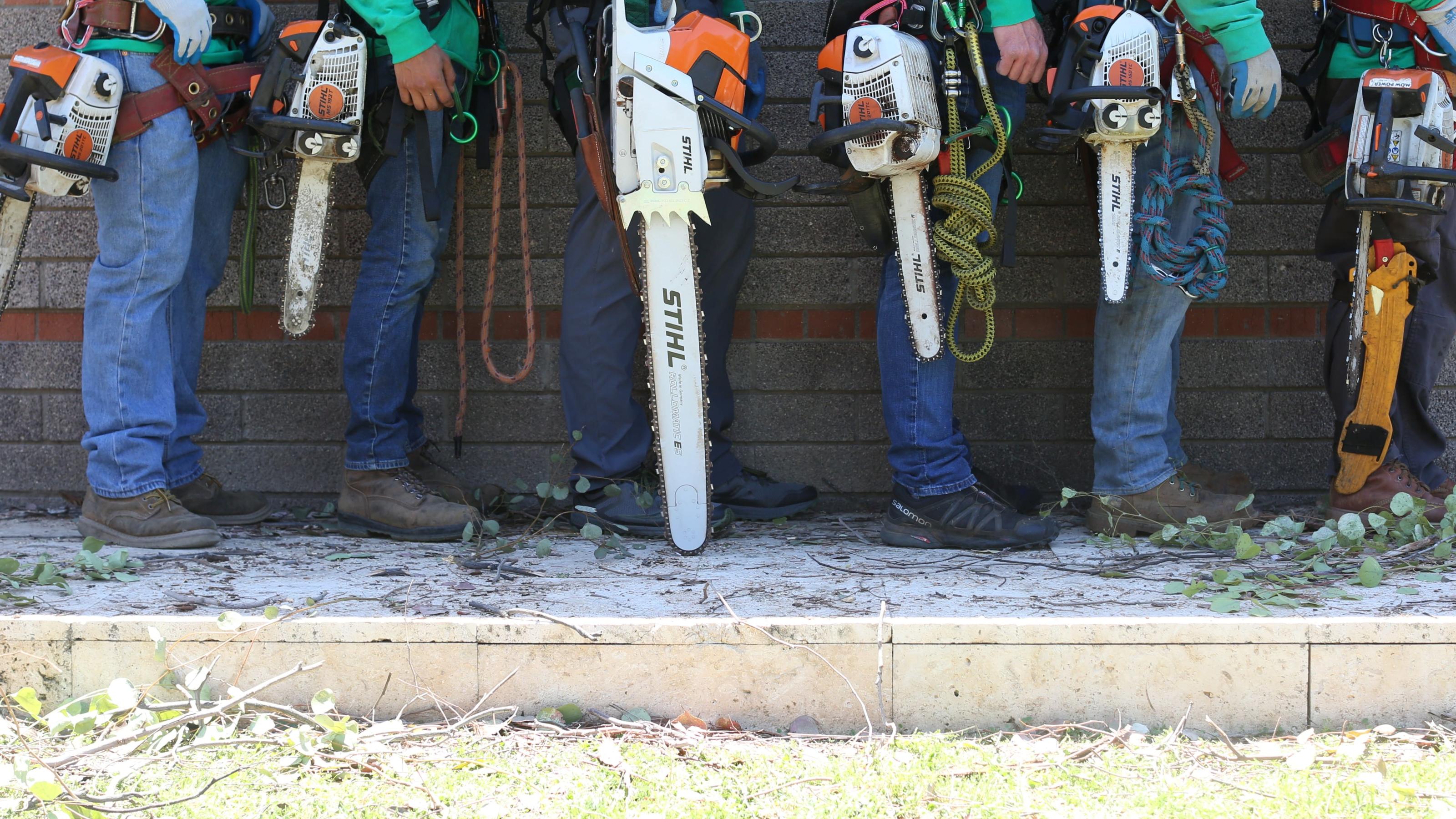 Proper pruning techniques are necessary to maintain a strong and safe tree. At Top Leaf Tree Service, we understand the importance of using proper pruning techniques to promote healthy growth and ensure safety. Our professionals have the knowledge and tools needed to properly prune trees.
One important technique is crown thinning, which involves selectively removing branches throughout the tree's canopy. This technique helps improve air circulation and sunlight penetration while reducing weight on heavy branches. Another important technique is crown raising, which involves removing lower branches to create clearance for pedestrians or vehicles.
It's crucial to hire a professional like Top Leaf Tree Service for proper tree pruning, as improper techniques can cause long-term damage or even lead to injury or property damage.
Why Gilbert Tree Pruning is Essential for Maintaining Tree Health
Tree pruning is a crucial aspect of tree maintenance that should not be overlooked. It involves the removal of damaged, dead, or diseased branches and limbs from a tree to improve its overall health and appearance. This process also helps to prevent potential hazards caused by weakened branches.
At Top Leaf Tree Service, Gilbert, we know tree pruning is essential for maintaining the health of your trees. Our professionals have extensive knowledge of identifying which branches must be pruned and how much they should remove without harming the tree's integrity.
We recommend scheduling routine maintenance with our experts at Top Leaf Tree Service. With our help, you know your trees are being cared for by professionals who prioritize their safety and well-being.
Expert Tree Pruning Services for a Safe and Beautiful Landscape
At Top Leaf Tree Service, we understand that tree pruning is a crucial aspect of maintaining a healthy and beautiful landscape. Our experienced professionals offer expert tree pruning services that not only enhance the aesthetic appeal of your property but also ensure the safety of people and property around it. Safety is our top priority, so we take great care to ensure we take all necessary precautions during the pruning process.
We follow industry standards and regulations to avoid damaging nearby structures or injuring anyone while working on your property. With our expertise in tree pruning of a safe and beautiful landscape for years to come.

Schedule Professional Tree Pruning with Top Leaf Tree Service
At Top Leaf Tree Service, our experienced arborists have the latest tools and techniques to ensure each tree receives the best possible care.
If you're seeking a reliable tree service company to handle your pruning needs, look no further than Top Leaf Tree Service. With years of experience working with all types of trees, we have the knowledge and expertise needed to get the job done right. Plus, our commitment to quality means you can trust us to take care of your trees in a safe and responsible manner.
So why wait? Schedule your professional tree pruning with Top Leaf Tree Service today! Not only will it help improve the health and appearance of your trees, but it will also give you peace of mind knowing that they are in expert hands. Contact us now to learn more about our services or schedule an appointment with one of our expert arborists.
You can fill in the compact form below, and one of our experienced staff will be in touch. In addition, you can check more customer reviews on Google regarding our tree care services.

Fill in for a Direct Response