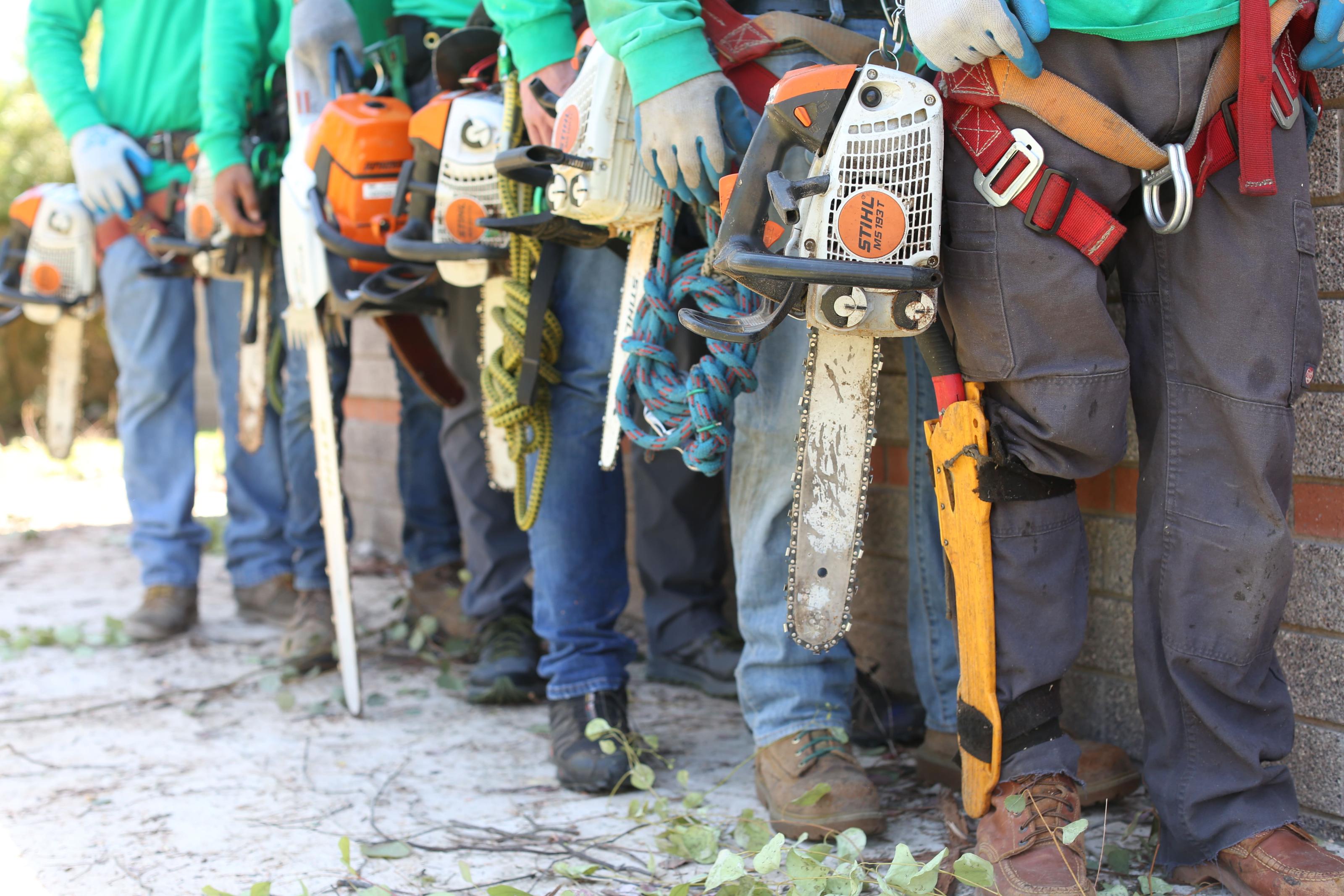 Palm trees bring a touch of the tropics to the Arizona landscape, but maintaining their health and beauty requires proper care. Regular pruning with Top Leaf is essential to ensure the longevity and vitality of your palm trees.
Here's why you should prioritize palm tree maintenance:
Disease and Pest Prevention: Palm trees are susceptible to diseases and pests, but routine pruning helps keep these problems at bay. By removing diseased, dead, or overgrown fronds, you promote new growth and ensure proper sunlight and nutrient absorption. This practice can improve the tree's resistance to diseases and enhance its overall lifespan.
Aesthetic Appeal: Overgrown fronds can make your palm trees look messy and untidy, detracting from the overall beauty of your yard. Regular trimming allows you to maintain a clean and well-manicured appearance, enhancing the aesthetic value of your property.
Trust the Experts at Top Leaf Tree Service
Regarding palm tree care, it's crucial to rely on professionals who understand the unique needs of these majestic trees.
Our team at Top Leaf Tree Service specializes in delivering exceptional palm pruning services to guarantee the best care and look for your trees.
Why Choose Top Leaf Tree Service:
Expertise and Experience: Our knowledgeable team has extensive experience in palm tree care, allowing us to deliver top-notch services tailored to your specific needs.
Comprehensive Maintenance Solutions: From routine trimming to emergency tree removal, we offer various services to keep your palm trees in excellent condition.
Prompt and Reliable: We understand the importance of timely service. When you choose us, you can expect punctuality, efficiency, and a commitment to exceeding your expectations.

Schedule Your Palm Tree Maintenance Today
Don't leave the health and beauty of your palm trees to chance. Contact Top Leaf Tree Service today to schedule your palm tree pruning and maintenance.
Our knowledgeable staff are available to help you and they will be pleased to do so. If you would kindly complete the form below, we can reach out to you quickly.
Hear What Our Customers Say
Check out the rave reviews from our satisfied customers on Google. We take pride in delivering exceptional tree care services and ensuring customer satisfaction.
Invest in the health and appearance of your palm trees. Choose Top Leaf Tree Service as your trusted partner in palm tree maintenance to get started!

Fill in for a Direct Response