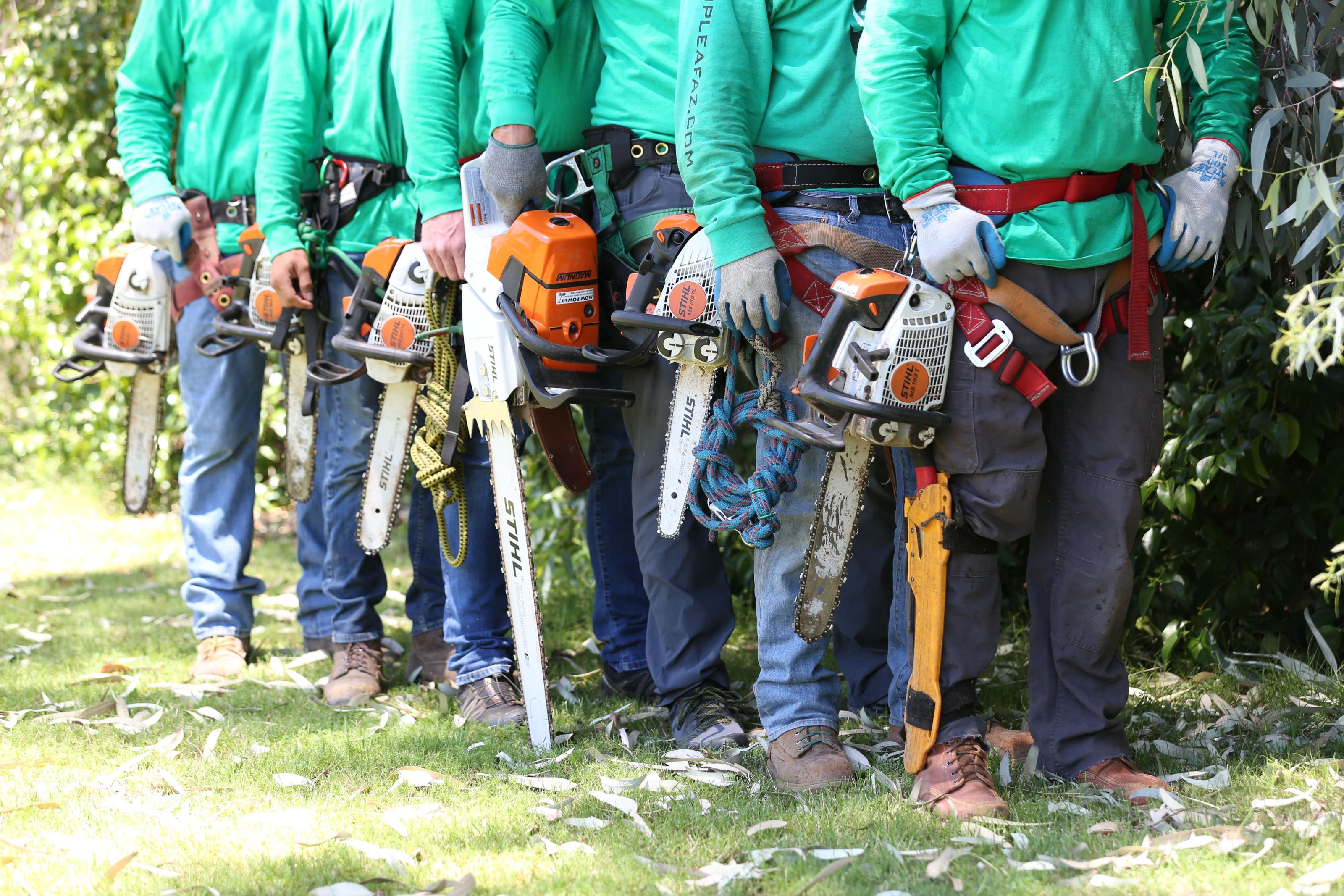 Tree care is essential if you own property in Chandler. There could come when cutting down trees is required. Here are some indications that you need to get in touch with Top Leaf Tree Service, a professional tree removal company:
Expert Tree Cutting Down Is Necessary For Safety Reasons
Damaged or sick trees on private land can become unstable and dangerous. The tree is a potential hazard since it could fall at any time if it is leaning, has broken branches, or has been partially uprooted.
Top Leaf tree removal is essential to ensure everyone's safety. If a tree on your property is showing any of these symptoms, it's time to call a professional tree remover.
Top Leaf is an Effective Way to Prevent Property Damage
Broken trees not only pose a threat to people but also to property. Damage to your home, garage, or fence caused by a fallen tree can be expensive.
The potential for more property damage can be reduced if the tree is removed as soon as possible. If you suspect a tree is responsible for property damage, it's best to have a tree removal specialist look.
Infestation by Pests
Disease and insect infestations can cause permanent harm to trees. Removing the affected tree is the only way to stop the disease from spreading to other trees on your property.
Sick or dying trees should be evaluated by a professional tree remover as soon as possible.
Top Leaf Tree Service Is The Best Option For Tree Removal In Your Area
Contact Top Leaf Tree Service if you need tree removal in Chandler.
Don't put off taking care of any trees on your property that are damaged or causing problems. The potential danger to you and your possessions grows the longer you wait. Top Leaf Tree Service is the company you call when you need trees cut down.
Trust the Top Leaf Tree Service team to handle your emergency tree removal needs. Contact us today to schedule your service.
You can fill in the compact form below, and one of our experienced staff will be in touch. In addition, you can check more customer reviews on Google regarding our tree care services.

Fill In For A Quick Response