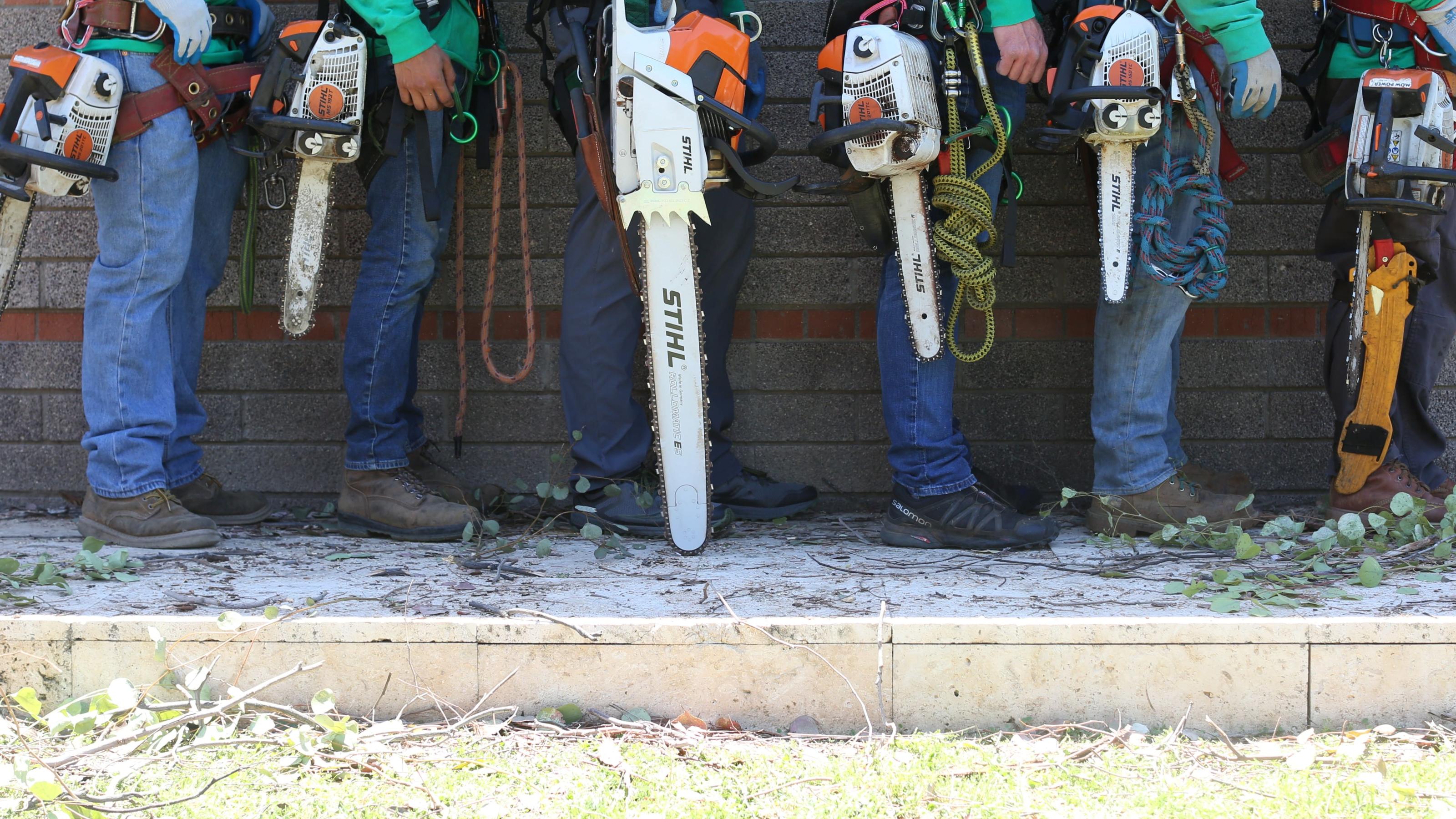 Older trees have aesthetic value and serve valuable purposes in the home and garden. Their branches offer a safe habitat for birds and other pollinators, their foliage reduces cooling expenses, and we may all profit from relaxing in their cool shade.
However, you may need expert tree removal in Paradise Valley instead of simple trimming.
This is a Danger to the Building's Foundations.
A tree's roots often extend as far as its limbs. Therefore, even though a tree's trunk is far from your property, its branches and roots could encroach on your house, walkways, and walls.
Broken branches are simple to spot and evaluate, but damage to a tree's root system might not be apparent until it's too late.
Walls can move, walkways can become crooked, water lines can clog, and foundations might be damaged. To reduce the cost of removing the tree to a low, removal of Paradise Valley is vital before an overgrown tree causes significant damage.
Paradise Valley Tree Care Can't Save Severely Infected Trees
No matter how disheartening, native tree health problems like disease and insect damage are natural and familiar. Bark beetles, for example, can chew their way into the wood beneath the bark, slowly killing the tree from the inside out.
By attacking a tree's leaves or roots, other insects might harm or even kill it.
Besides eating their hosts, parasites and fungi can suffocate trees to death. To limit the spread of the pest and stop the tree from falling and harming neighboring structures, Paradise Valley Tree Removal is frequently called upon to remove a tree after an insect or disease severely damages it.
Your Trees Endanger Your Home
Did you know your homeowner's insurance may cover the cost of removing a tree on your property if it causes damage? Insurance companies know removing a tree is less expensive than repairing the harm it causes.
However, insurance companies may demand proof showing that Paradise Valley tree care experts have regularly tended the tree and pose no risk because of deterioration.

Where Can I Find Tree Service Help in Paradise Valley?
Besides monthly upkeep, we can safely remove trees and grind stumps to keep your trees attractive and healthy.
Trust the Top Leaf Tree Service team to guide you through the process. Contact us today to schedule your service.
You can fill in the compact form below, and one of our experienced staff will be in touch. In addition, you can check more customer reviews on Google regarding our tree care services.

Fill in for a Direct Response