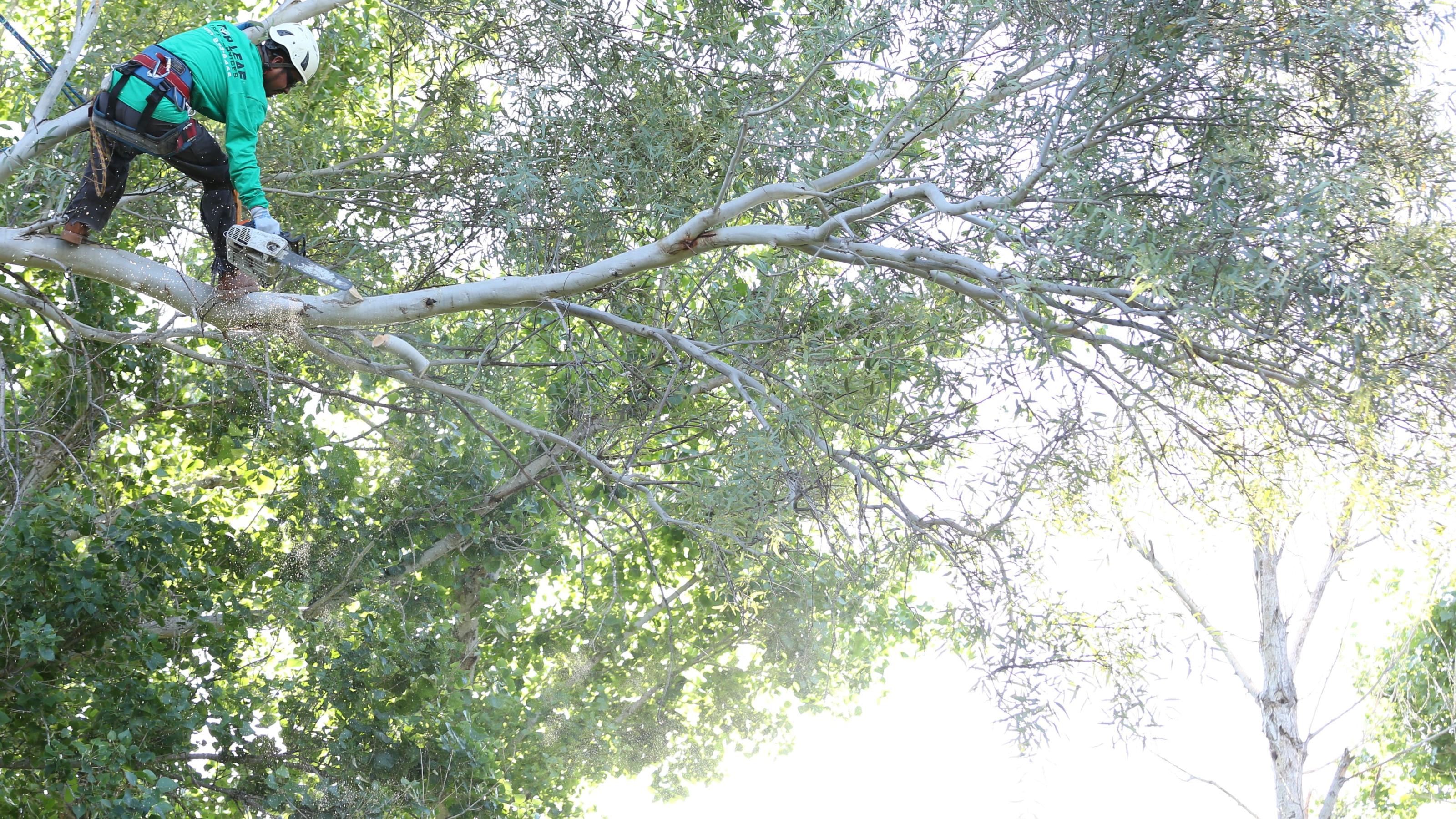 Are the ugly tree stumps in your yard getting on your nerves? With the help of Chandler stump grinding from Top Leaf, it's time to bid them farewell.
We are specialists in stump removal and offer the best stump grinding services in Chandler, AZ, to both homeowners and businesses.
Why Remove Tree Stumps?
Tree stump removal not only makes your yard look better, but it also has several useful advantages. Stumps can present a trip risk, particularly for young children and the elderly.
They can even stop fresh growth from occurring around them and attract pests and insects. Removing stumps makes it easier to mow and take care of your yard.
Top Leaf Stump Grinding Services
At Chandler Stump Grinding, we grind tree stumps below the surface using innovative machinery. No matter how big or tiny the stump is, our team of specialists has the knowledge and expertise to get rid of it.
We leave your yard tidy by cleaning up after ourselves. If you wish to get rid of the tree and the stump, we can provide tree removal services.
Why Choose Chandler Stump Grinding With Top Leaf tree Removal Professionals?
We take great pride in offering the greatest customer service in the region. We recognize every yard is different, and we'll work with you to identify the ideal answer for your requirements.
Because of our complete licensing and insurance, your property is always safeguarded. In order to meet your hectic schedule, we also provide competitive pricing.
Don't let unwelcome tree stumps damage your yard's aesthetics or present a safety risk. We'll promptly and effectively remove your tree stumps, leaving your yard tidy.

Where To Get Chandlers's Best Stump Grinding Experts
In conclusion, Top Leaf is the tree stump removal authority you should call. In Chandler, Arizona, we offer the best stump grinding services to individuals and companies. Our innovative tools and knowledgeable staff will quickly and effectively remove your tree stumps, leaving your yard immaculate.
We offer competitive prices, flexible scheduling, and excellent customer service. Don't hesitate to contact us today to schedule your appointment and say goodbye to those unwanted tree stumps.
You can fill in the compact form below, and one of our experienced staff will be in touch. In addition, you can check more customer reviews on Google regarding our tree care services.

Fill In For A Quick Response