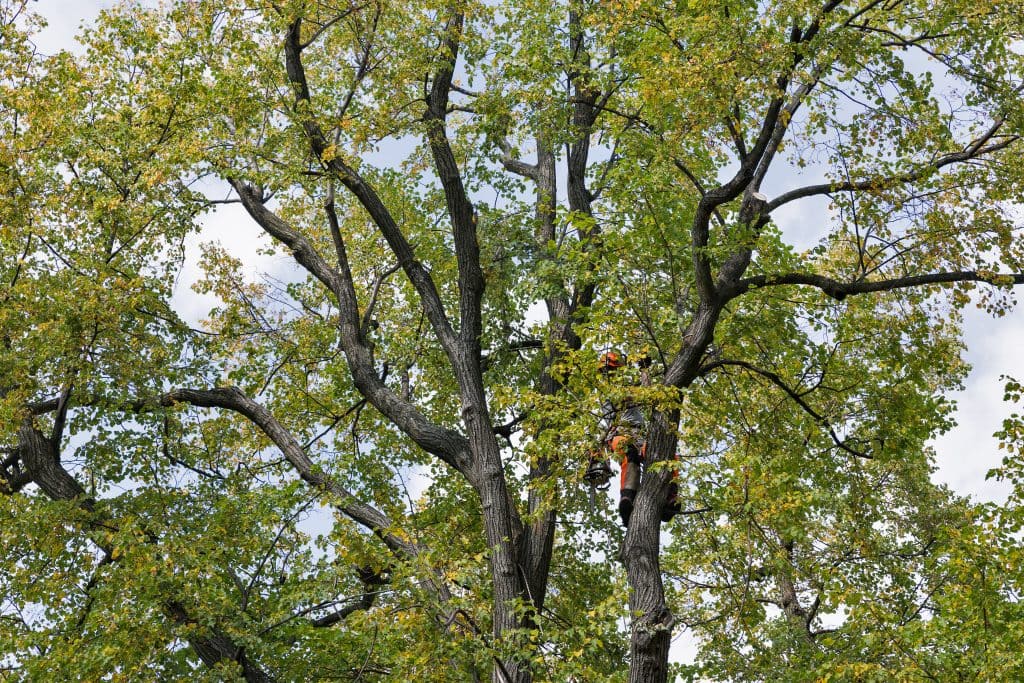 Tree trimming is an essential part of property maintenance that can play a significant role in increasing the value of your property. Fortunately, to find the best tree trimming services, Scottsdale residents don't have to look any further than Top Leaf Tree Service!
Our certified arborists know how to prune and trim trees so that they look their best. This will ensure that your property looks its best.
Reasons to Trim Trees in Scottsdale
Tree pruning and trimming can positively affect the look and value of a home in Scottsdale. Pruning trees can make your home look better from the street, make your yard feel more welcoming, and make your property safer for visitors.
It also helps protect the health of trees by removing dead or diseased branches that could spread to other parts.
Trimming trees can also help manage shading from sunlight, reducing energy costs associated with cooling your home during summer.
Finally, proper tree maintenance helps to protect against storm damage that may occur because of strong winds or heavy rains. Properly trimmed trees are less likely to be uprooted or damaged during inclement weather, saving homeowners money.
Best Practices for Tree Trimming
Tree trimming can be an effective way to boost property value in Scottsdale, AZ. Proper pruning and trimming of trees increase a home's curb appeal and improves the health and safety of trees on a property.
When trimming branches, it is essential to ensure that cuts are made at a slight angle above the branch bud or collar so that fresh growth will occur outside the cut area.

All dead wood should be removed as soon as possible to avoid any potential risk or damage to nearby structures. When removing larger branches, it is crucial to use rope or other support devices so that large pieces do not cause any harm when they come into contact with the ground below.

Finally, suppose you do not possess the knowledge necessary for safe tree pruning. In that case, it may be beneficial to hire an experienced arborist from a reputable firm like Top Leaf Tree Service in Scottsdale for help.
Finding an Experienced Arborist in Scottsdale
Property owners have a few options for finding an experienced arborist in Scottsdale. First, local tree service companies like Top Leaf Tree Service specialize in trimming and pruning trees. These companies can comprehensively evaluate the current state of your trees and suggest cutting methods to increase the value of your property.
For example, they can help shape your trees into aesthetically pleasing shapes or remove any dead branches causing safety issues.
They also have access to specialized tools that make their work more accessible and more precise than what regular landscapers may offer. Ask for references from previous clients to ensure you get quality service from an experienced arborist.

Increase Home Value With Premium Scottsdale Tree Trimming
Tree trimming is an excellent way to increase the value of your property. It can help make your yard look nicer, as well as make it safer.
Our certified arborists from Top Leaf Tree Service in Scottsdale, AZ, are highly trained in providing quality tree trimming services. So contact Top Leaf today and let us help you make your property more valuable!
You can fill in the compact form below, and one of our experienced staff will be in touch. In addition, you can check more customer reviews on Google regarding our tree care services.

Fill In For A Quick Response