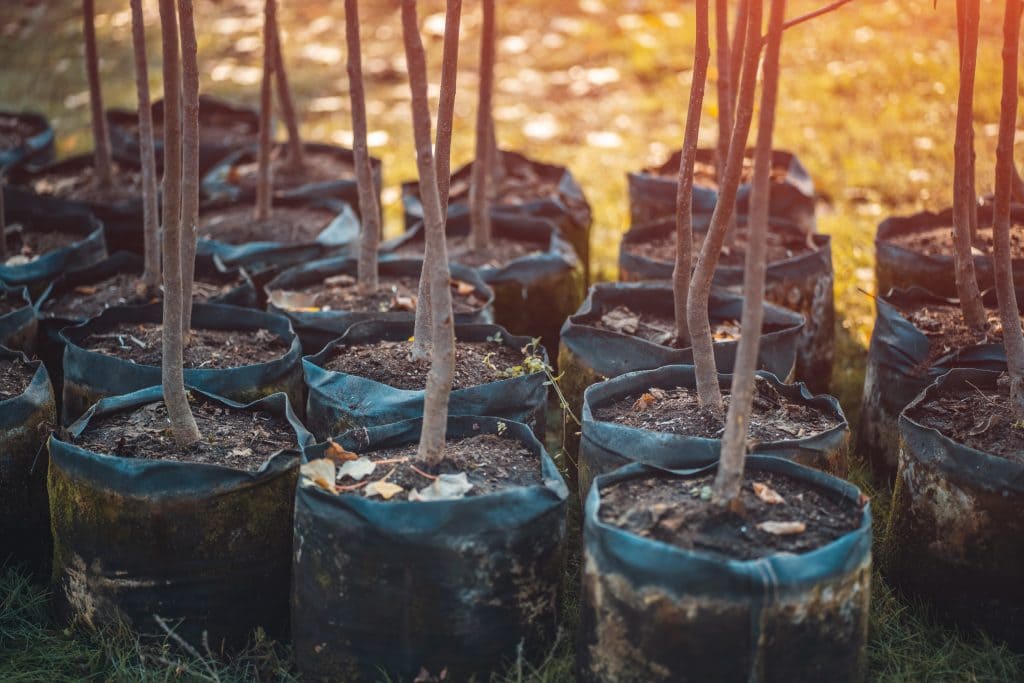 Tree planting is an effective way to promote a sustainable landscape. By planting trees, we can help to mitigate climate change by removing carbon dioxide from the atmosphere and producing oxygen through photosynthesis. Trees provide shade, which reduces the need for air conditioning in homes and buildings, ultimately lowering energy consumption.
At Top Leaf Tree Service, we understand the importance of tree maintenance and creating a sustainable landscape in Chandler. We have a team of certified arborists who can advise on what type of trees to plant based on their suitability to the local climate and soil conditions. Our experts also provide ongoing care, like pruning and fertilization, to ensure that newly planted trees grow healthy.
How Tree Planting Can Help Combat Climate Change
We contribute to this effort through post-storm cleanup services in Scottsdale. After a storm, there is often an abundance of fallen trees and branches that must be removed. We ensure these materials are disposed of properly while also considering opportunities for replanting in areas where trees have been lost.
Our team at Top Leaf Tree Service can assist you with selecting and planting new trees on your property. By prioritizing native species adapted to our climate, we can ensure the long-term success of these plantings while contributing to the fight against climate change. Let's work together towards a greener future for Scottsdale and beyond!
Expert Tree Planting Services by Top Leaf Tree Service
Our professionals have extensive tree planting experience and the latest tools and techniques to ensure every tree is planted correctly. We work with different species to create a healthy ecosystem in your yard.
Besides our tree planting services, we also offer stump grinding services. Stump grinders are critical tools used for removing unwanted stumps from your yard. They are beneficial after the monsoon season, when excess debris may be leftover from storms.
At Top Leaf Tree Service, we understand that proper care and maintenance are necessary for the longevity of your trees. That's why we also offer monsoon cleanup services to help maintain your property during heavy rain and wind periods. We can assist with debris removal, pruning, trimming, and more to keep your property looking its best year-round.

Help Make the World Greener with Top Leaf Tree Service's Tree Planting Services
Top Leaf Tree Service aims to make the world a greener and healthier place to live in. We do this by providing professional tree-planting services to our clients. With years of experience in the field, we understand the importance of trees for the environment and strive to contribute towards a sustainable future.
By choosing Top Leaf Tree Service's tree planting services, you can be sure your contribution towards a greener world is in expert hands.
Contact us today to learn more about our services or schedule an appointment with one of our experts. Together, let's help make the world a better place!
You can fill in the compact form below, and one of our experienced staff will be in touch. In addition, you can check more customer reviews on Google regarding our tree care services.

Fill in for a Direct Response