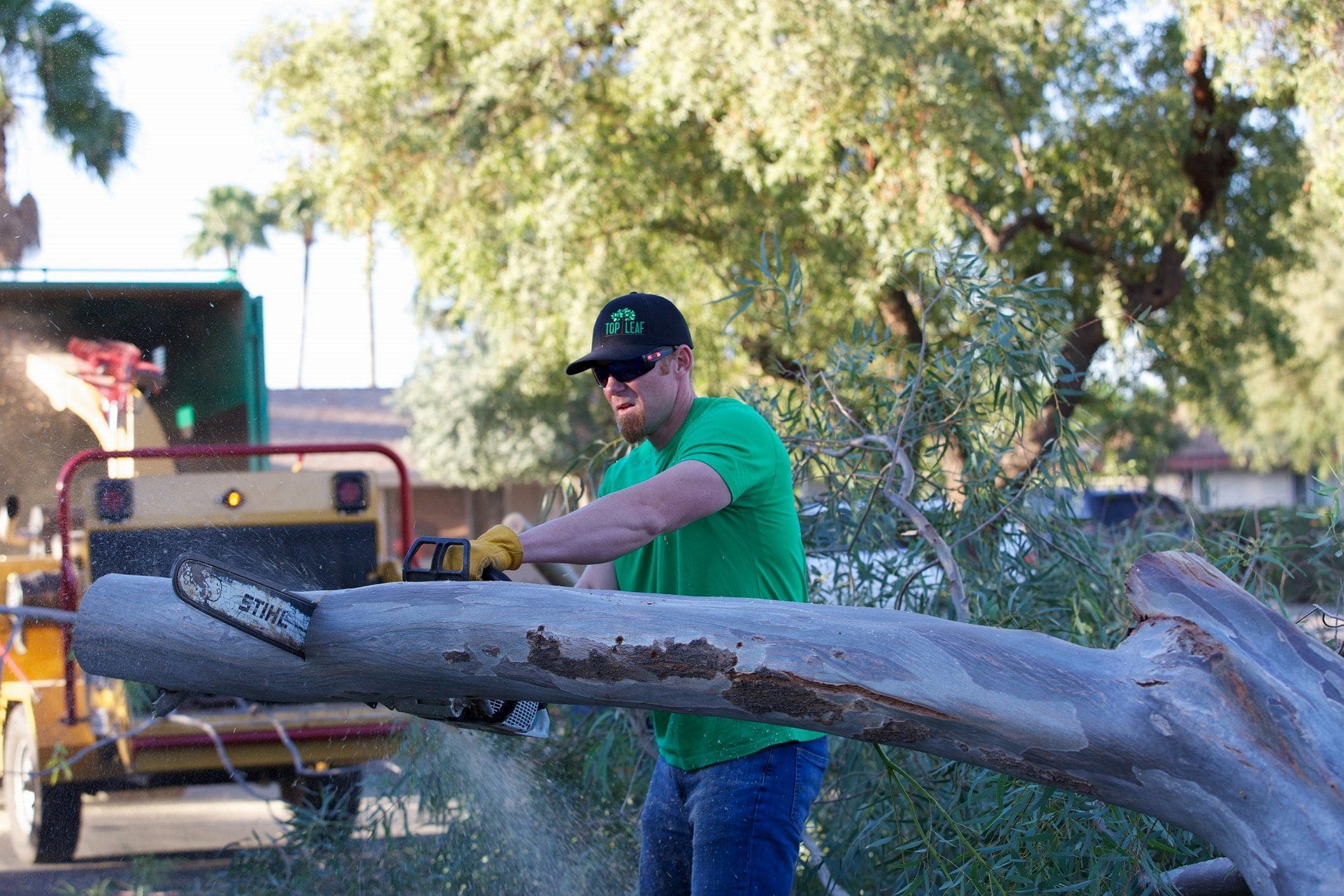 If you've recently had a tree removed from your property, you're likely left with an unsightly stump. While it may seem like a minor inconvenience, that stump can be a hazard to your property and an eyesore to your landscape.
That's why Top Leaf offers professional stump grinding services for homeowners in Chandler, AZ. We're the best choice for efficient and effective stump removal.
Why Stump Grinding Offers Yard Safety?
Foremost, stumps can be a safety hazard on your property. They can trip up pedestrians, damage lawnmowers and other equipment, and even attract pests. By grinding down the stump, you eliminate these hazards and make your property safer for everyone.
Aesthetics and Functionality
Another benefit of stump grinding is the improvement in aesthetics. A stump left in your yard can detract from the overall look of your landscape.
It can be an eyesore and make maintaining your lawn or garden challenging. By removing the stump, you can restore the beauty of your property and make it more enjoyable to spend time in.
Stumps can also take up valuable space on your property. They can make it difficult to mow your lawn, plant new trees or flowers, or even build new structures. You can reclaim that space and use it for other by grinding the stump.

Cost-effective Stump Grinding Services
At Top Leaf, we understand the importance of professional stump grinding services. That's why we provide top-quality services at an affordable cost. Investing in stump grinding now can save money in the long run by avoiding the need for more extensive and costly repairs.
Look no further than Top Leaf if you're looking for expert stump grinding services in Chandler, AZ. Our team of experts is fully trained and equipped to handle your stump grinding needs.
We ensure your stump is removed properly and safely, so you can rest easy knowing that your property is in excellent hands.
Contact Top Leaf today to schedule your stump grinding services and say goodbye to that unsightly stump. Don't let it detract from the beauty and functionality of your property any longer. We'll come out to your property, provide you with a free, no-obligation estimate, and give you the best service in town.
You can fill in the compact form below, and one of our experienced staff will be in touch. In addition, you can check more customer reviews on Google regarding our tree care services.

Fill In For A Quick Response