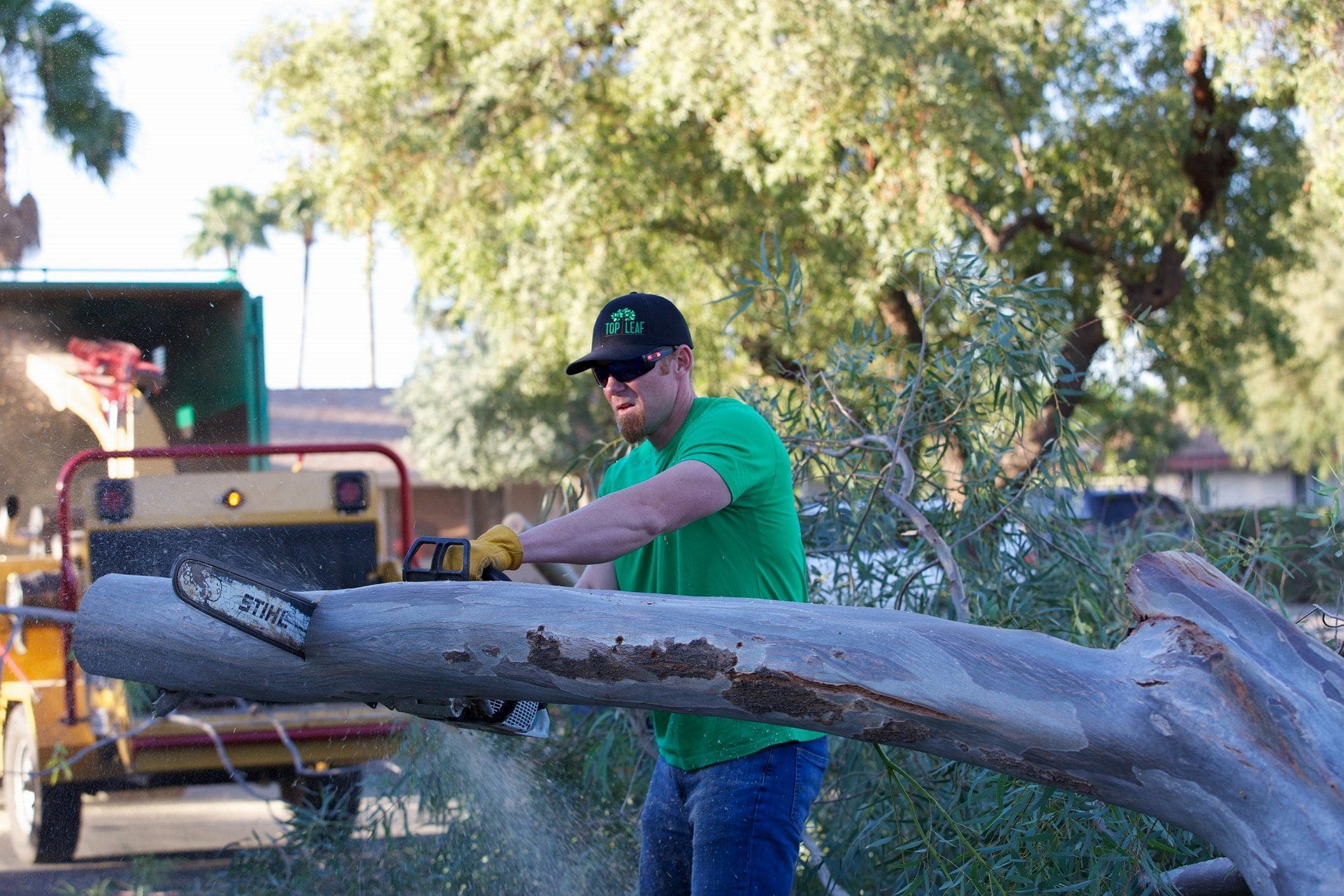 Tempe is renowned for its pleasant climate and picturesque surroundings, but picking the ideal tree for your house can be challenging. Knowing where to begin might be difficult because so many alternatives are available. Fast-growing trees are a standard option among Tempe property owners.
Fast-growing trees can give your property various advantages, such as improved curb appeal, shade, and privacy. Additionally, these trees can lower energy expenditures and enhance air quality. But picking a tree that thrives in Tempe's climate and soil is crucial.
Top Leaf Tree Service, a Tempe, Arizona-based company, can assist you in navigating the world of quickly expanding trees. We've put up a guide to help you select the ideal tree for your property.
Fast Growing Trees for Tempe: Choosing the Right Tree
There are a few essential variables to consider when selecting a fast-growing tree for your Tempe home. The tree's growth rate comes first. Some trees, including the Chinese elm and Tempe ash, can grow up to three feet a year. Others may grow at a slower rate of 1-2 feet per year, such as the redbud or the red maple.
The tree's mature size is another important consideration. While some quickly-growing trees can grow up to 50 feet tall, others might only reach 20 to 30 feet. It's crucial to pick a tree that will fit in the given space on your property.
The tree's water needs must be considered in addition to its development rate and mature size. Because of Tempe's dry climate, certain trees need more water than others. For instance, the Chinese elm and the Tempe ash can withstand droughts and need little water.
Fast Growing Trees for Tempe: Our Top Picks
For Tempe property owners, Top Leaf Tree Service is pleased to endorse the following fast-growing trees:
Temperate ash: This tree is renowned for its quick growth and resistance to drought. It is an excellent option for offering privacy and shade because it may grow up to 40 feet tall.

Chinese elm: For property owners in Tempe, the Chinese elm is a great alternative. It can grow up to three feet each year and is drought-tolerant. It has glossy, lovely foliage and can grow up to 50 feet tall.
Redbud: A slow-growing tree, the redbud can grow to 20 to 30 feet. It is well-known for its stunning pink and purple springtime blooms.

Red Maple: The red maple grows quickly and can grow as tall as 50 feet. It is renowned for having stunning red leaves in the autumn.

Fast Growing Trees for Tempe: Expert Tree Services
Top Leaf Tree Service knows how crucial it is to select the ideal tree for your landscape. For you to get the most out of your quickly expanding trees, we provide professional tree services.
We have the knowledge and skills to assist you in taking care of your trees, from planting and pruning to removal and stump grinding.
Please don't wait any longer; contact Top Leaf Today; alternatively, you can fill in the compact form below, and one of our experienced staff will be in touch. In addition, you can check more customer reviews on Google regarding our tree care services.

Mention Our Post for $5 Off