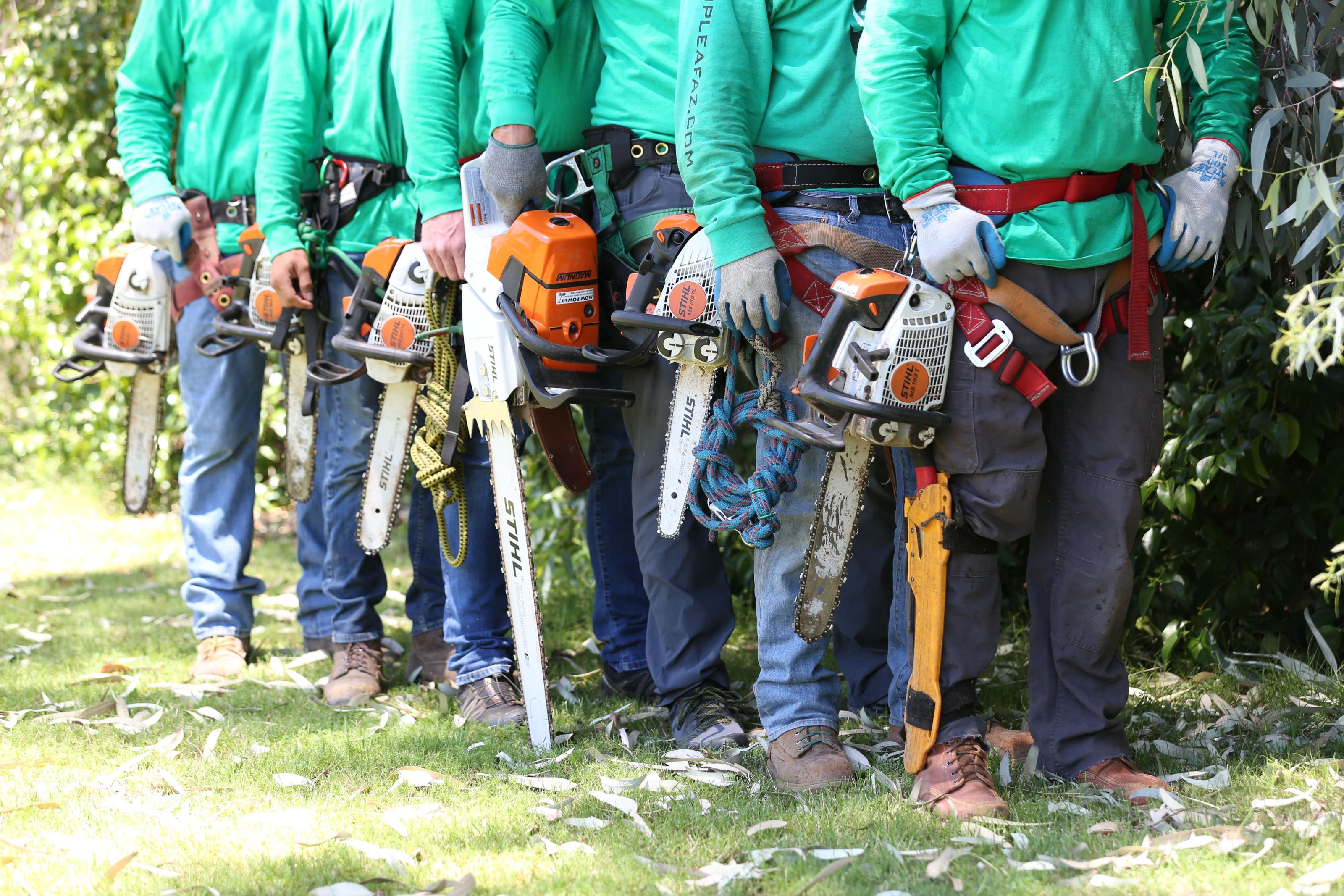 If you own property in Mesa, AZ, you know the importance of maintaining your trees. Tree trimming is a crucial step in tree care, and there are many benefits to having your trees trimmed regularly. Here are five reasons why Arizona tree trimming is essential for your property:
Maintain the Health of Your Trees
One of the most important reasons to trim your trees is to maintain health. Trimming dead or overgrown branches helps promote fresh growth and ensures that the tree receives adequate sunlight and nutrients. This can help to prevent disease and increase the lifespan of your trees.
Improve the Appearance of Your Property
Besides maintaining the health of your trees, regular trimming can also improve the overall appearance of your property. Overgrown branches can make a tree look unkempt and detract from your yard's overall aesthetic. By trimming your trees regularly, you can keep them looking neat and well-maintained.
Protect Your Property
Trees that are not properly maintained can become hazardous. Overgrown branches block visibility and create a safety hazard for pedestrians and drivers. In addition, dead or damaged branches can break off and cause damage to your property or injure someone. Regular tree trimming can help to prevent these issues.
Save Money
Trimming your trees regularly can save you money in the long run. Removing dead or damaged branches can prevent the need for more expensive tree removal services in the future. In addition, well-maintained trees can increase the value of your property.
Trust the Experts at Top Leaf Tree Service
Don't trust just anyone with the care of your trees. At Top Leaf Tree Service, we have the knowledge and experience to trim your trees and keep them healthy properly. Contact us today to schedule your tree trimming service.

Act Now With Professional Tree Trimming
Don't neglect to trim your trees. Regular maintenance is crucial to the health and appearance of your property. Trust the Top Leaf Tree Service team to handle all tree trimming needs. Contact us today to schedule your service.
Trust the team at Top Leaf Tree Service to handle your emergency tree removal needs. Contact us today to schedule your service.
You can fill in the compact form below, and one of our experienced staff will be in touch. In addition, you can check more customer reviews on Google regarding our tree care services.

Fill In For A Quick Response